Sell My Hermes Handbags for Cash
New style Hermes handbags have emerged and you're antsy to get your hands on that new Birkin or Kelly you saw in the retail store! Your closet is stockpiled high with Hermes boxes, Chanel boxes, Louis Vuitton boxes galore! What do you do? You can't seem to find an ounce of room to put that new bag you want in your closet. Your pocket is nearing empty because your fashion sense kicks in every time you see a Chanel bag that you can't say no to! Have you ever thought about selling your gently worn designer bags for cash? There is a lot more you can collect from your designer bags than just dust. You can say to yourself over and over again, "this bag will come back in style, I'll just keep it," but why waste years and years of closet space when you never truly know if you'll wear that bag again.
It's plain and simple, sell your gently worn designer bags for cash. SellYourHandbag.com has been offering the highest paid premiums for your gently worn designer handbags and accessories for over tens of years! There are times in our lives where we need cash fast, whether it be to pay that late bill, or grab that awesome pre-owned handbag that's on sale at SellYourHandbag.com! Selling your gently worn handbags for top dollar can not only relieve your stress and get you cash in hand, it can also free up space in your closet, and give you a sense of accomplishment that you've acquired money for keeping your designer bags in such good condition.
If you're a lady who likes to keep the original box, dust bag and receipt, then you're in luck to receive way more cash for your designer bag! We pay the highest paid premiums for handbags with original packaging, and purchased within the last two years!
Parting with a Hermes handbag that you just don't seem to wear anymore could be heartbreaking but just imagine the money you can receive and put towards a new one! We have an amazing selection of pre-owned, gently worn, Hermes handbags and accessories! Have you seen the gorgeous Hermes Soleil PM Karo PM Yellow Palladium Makeup Case that we have listed for an amazing price of only $769! This bright and cheery, simplistic make up case is in excellent condition and is the perfect size to carry all of your make up that you need to travel around! Not only can this make up case be used for your lip stick and mascara, it can also serve a purpose as an evening clutch! Carry your cell phone, cards, and car keys in this awesome Hermes Soleil.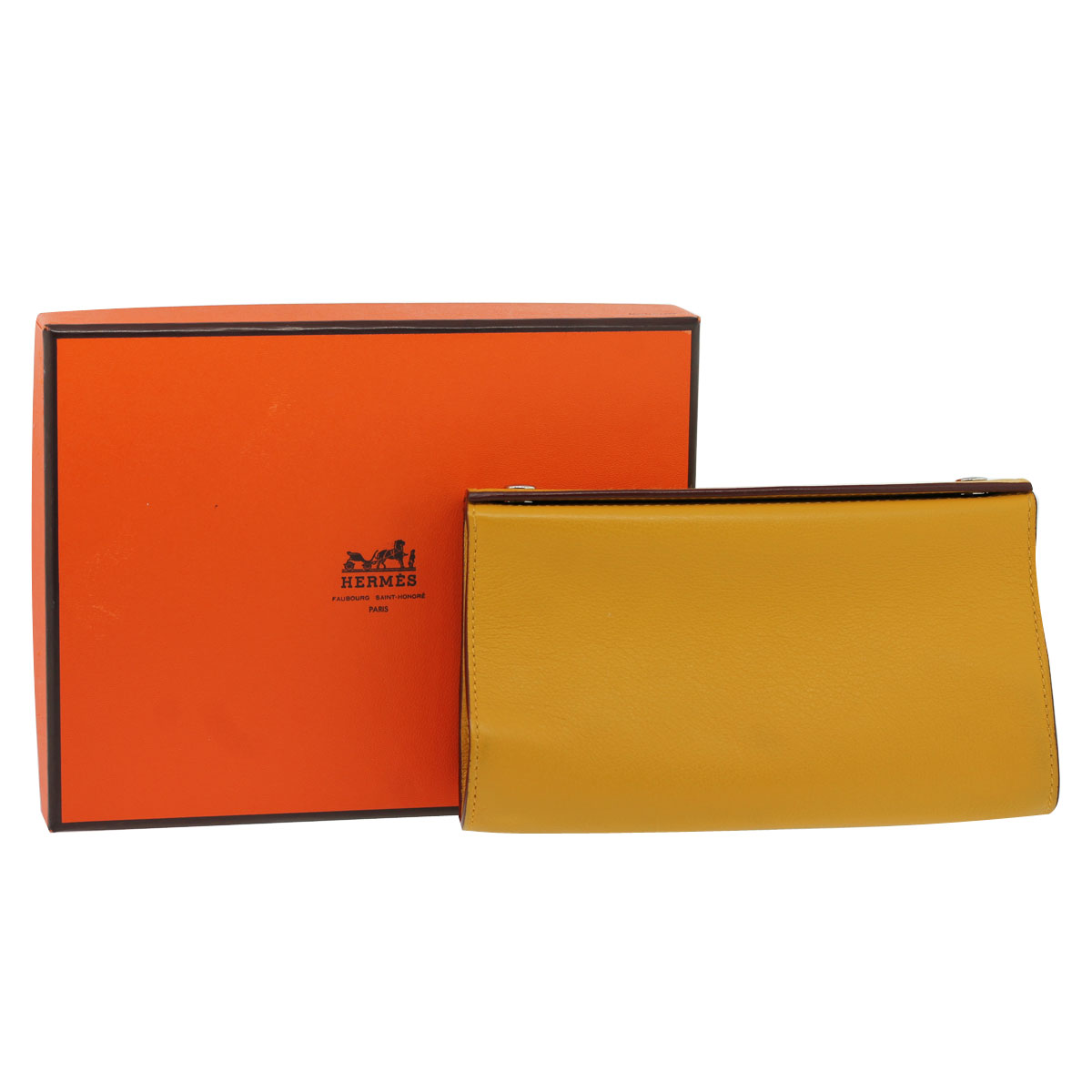 If yellow is not your color, we have this fascinating Hermes Karo PM Vert Anis Chevre Argente Palladium Makeup Case. This green is beautiful and lively and is perfect for spring! Also acts as a clutch, this make up case comes with a dust bag, and original box! Buying pre-owned Hermes is the right way to go! Both of these make up cases are in excellent condition and are way less than retail cost! Don't waste your money paying retail store prices when you can save money, and with the money you save, you can buy both color make up cases!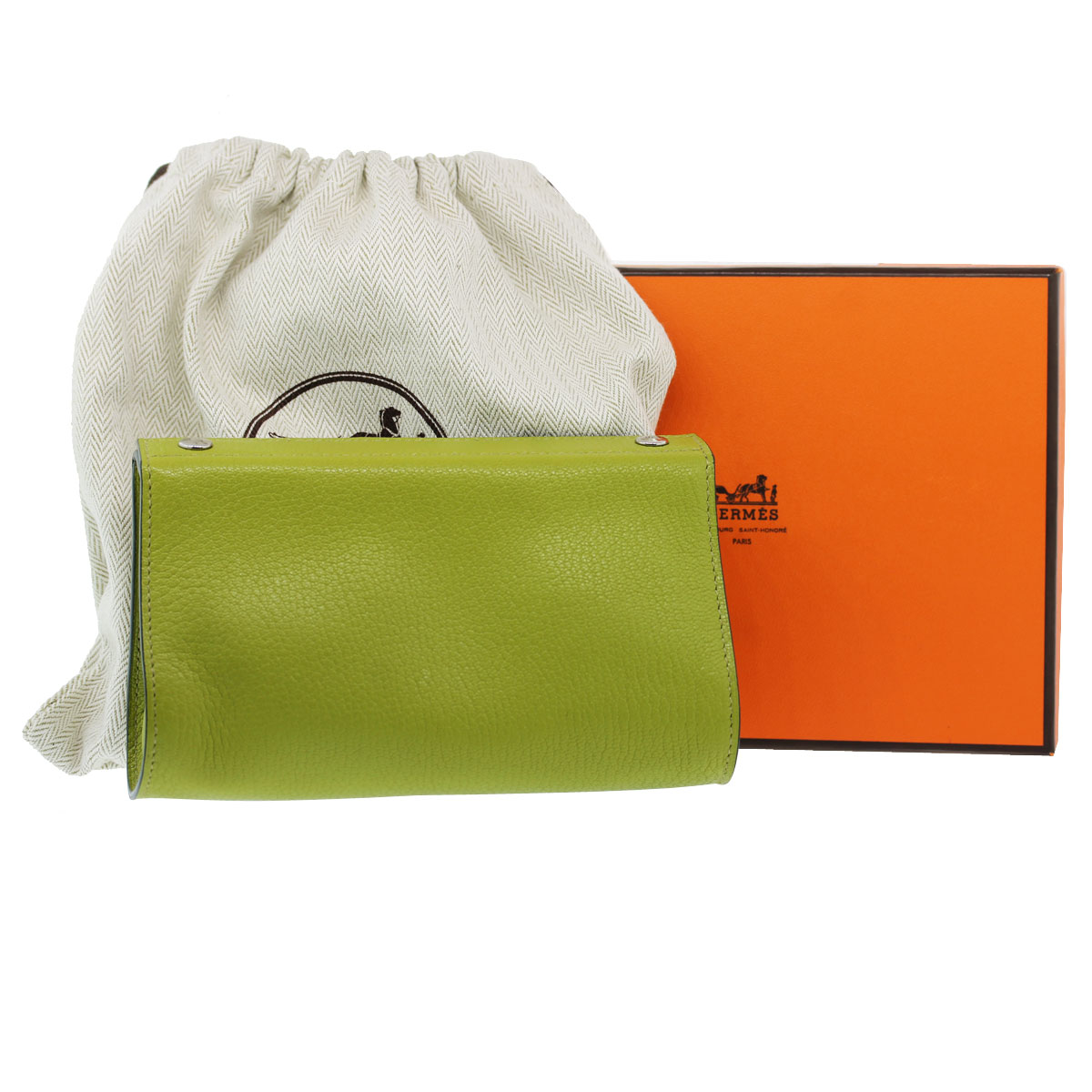 When you've decided upon the decision to sell your gently worn Hermes, or Chanel, or even Louis Vuitton handbag, be sure to come to the only trusted, safe and secure boutique in Boca Raton Florida, SellYourHandbag. Our experienced buyers have the knowledge to determine authentic versus counterfeit handbags, and can offer you the best possible dollar for your authentic designer bag.
A few brands we are currently aggressive in purchasing are:
Hermes, Chanel, Louis Vuitton, Gucci, Celine, Chloe, Saint Laurent, Balenciaga and much more!
We also buy make up cases, wallets, sunglasses, belts, jewelry, and much more from designer brands such as:
Chanel, Hermes, David Yurman, Van Cleef & Arpels, Tiffany & Co., Roberto Coin, Cartier, Rolex, Bulgari, Breitling and much more!
Related articles