Find the Perfect Fall Handbag Now!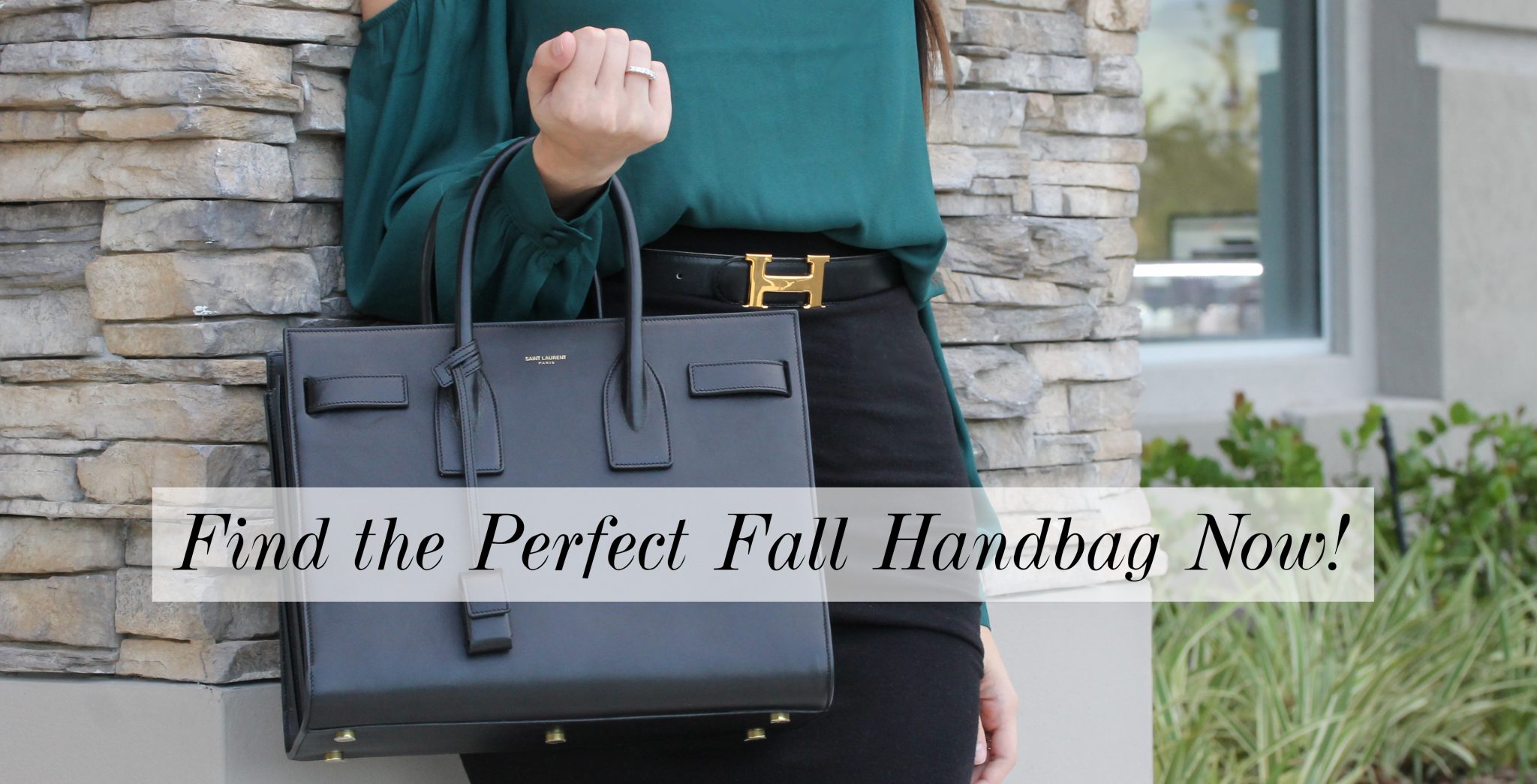 If you haven't already switched out your summer handbag for something a little more autumn-ish…now is the time! Don't let the cool brisk air stop you from buying a new or pre-owned luxury designer handbag! Treat yourself to a perfect fall handbag now! We've selected a few of the hottest designer handbag styles and colors for this Fall/Winter, all of which are priced less than retail! Skeptical about buying a pre-owned handbag for Fall? All of our pre-owned designer handbags listed on our website are 100% guaranteed authentic and have gone through a full inspection, inside and out to ensure authenticity. Yes, some bags are in new or like-new condition, and some bags show visible wear, but that's wear your discount comes into play! Pre-owned handbags are the way to go in today's fashion market. Buying a pre-owned handbag can save you hundred, even thousands of dollars compared to retail. Check out these gorgeous designer handbags in an array of colors.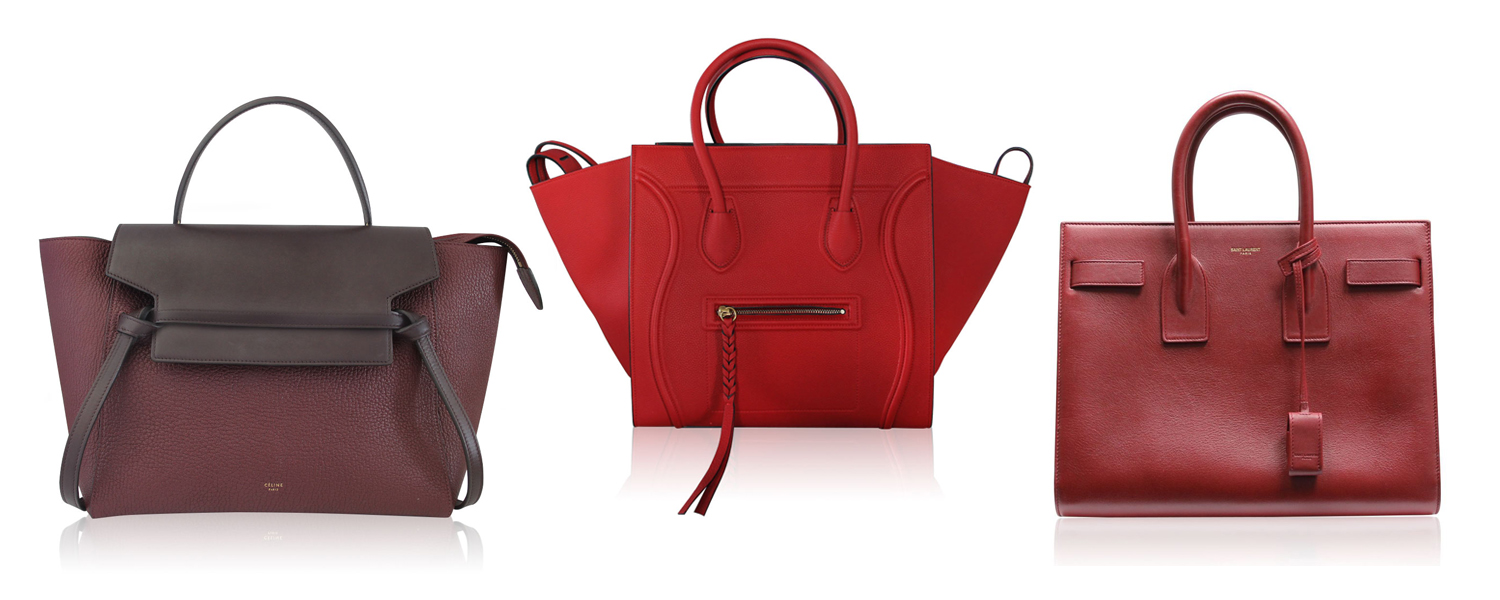 Above you have a very popular Celine plum colored Belt Bag, seen on the arms of many celebrities! Another favorite to celebrities is the red Celine Phantom luggage tote in the center! This bag is awesome due to it's wide expansion options! Let's not forget about the deep red Saint Laurent Sac du Jour tote on the right! This professional-style, expandable tote also expands and keeps your personal, work and social life organized to the "T".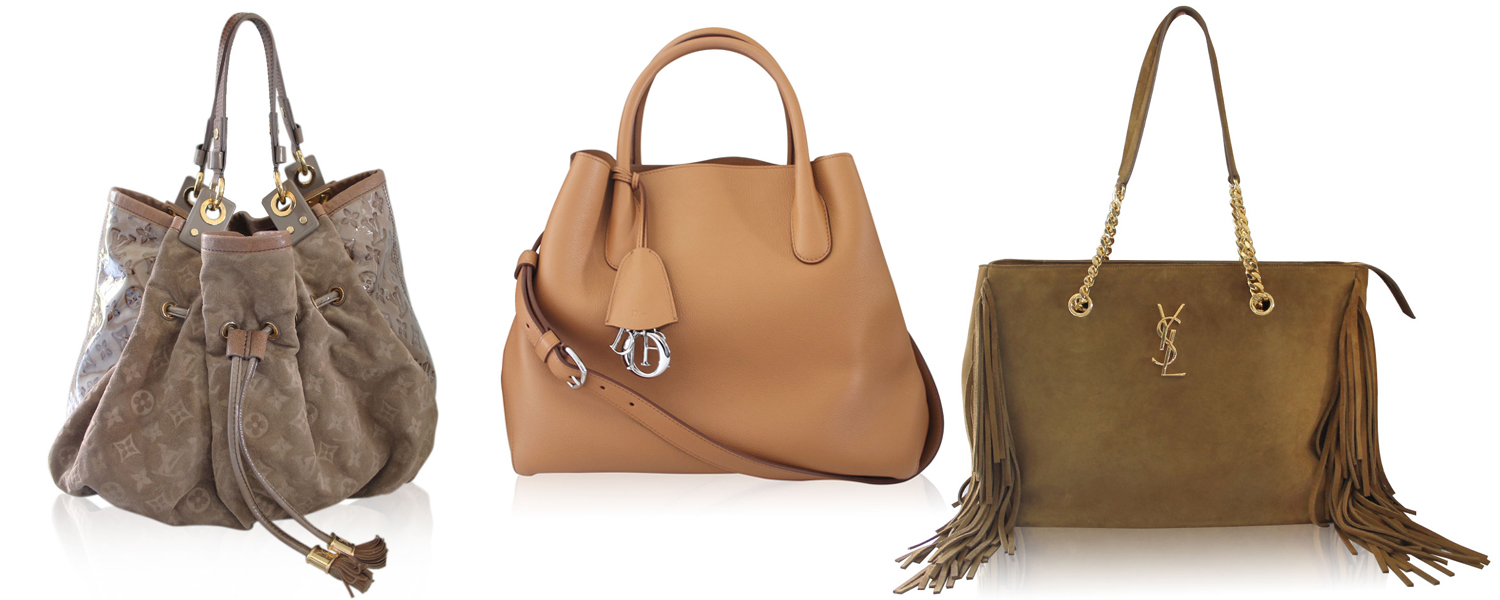 Beiges, Tans and Taupes are perfect for fall with the changing of the leaves! The first bag is a stunning Louis Vuitton Irene, which is actually limited edition! Made in a beautiful soft suede, this bag has an embossed LV monogram on the suede as well as the patent leather sides. In the middle, you have a perfect everyday handbag, a Christian Dior Open Bar Saddle bag! On the end, we bring you a gorgeous, Yves Saint Laurent suede fringe tote bag with gold chain handles! Each one of these bags give you that soft, cozy, wintery feeling every time you carry!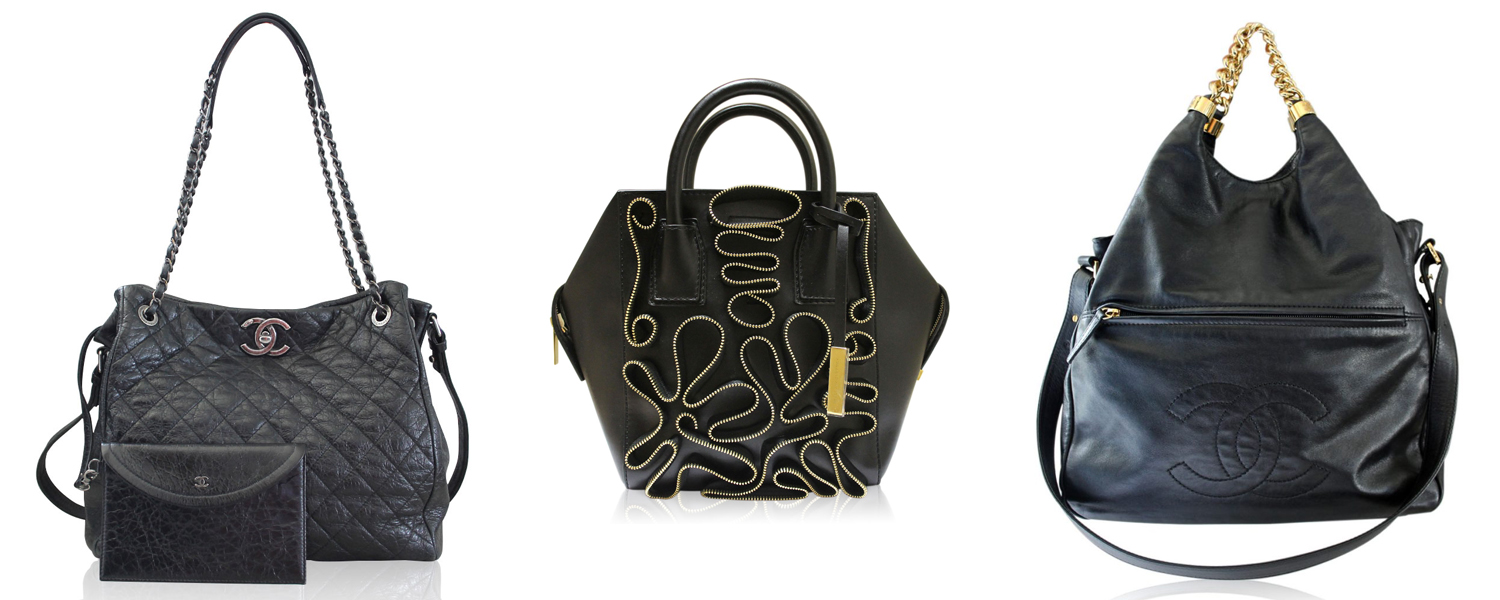 Let's get a little dark right now! Bringing you not one, but TWO stunning Chanel tote bags! The one of the left is a Chanel Accordion tote, which is made with distressed black leather, comes with a small pouch attached! The bag on the right is a Chanel black slouch bag with gold chain handles. This bag is perfect for everyday use, which is lightweight and has an long shoulder strap as well for added comfort! Black goes with everything so it's perfect for the winter season!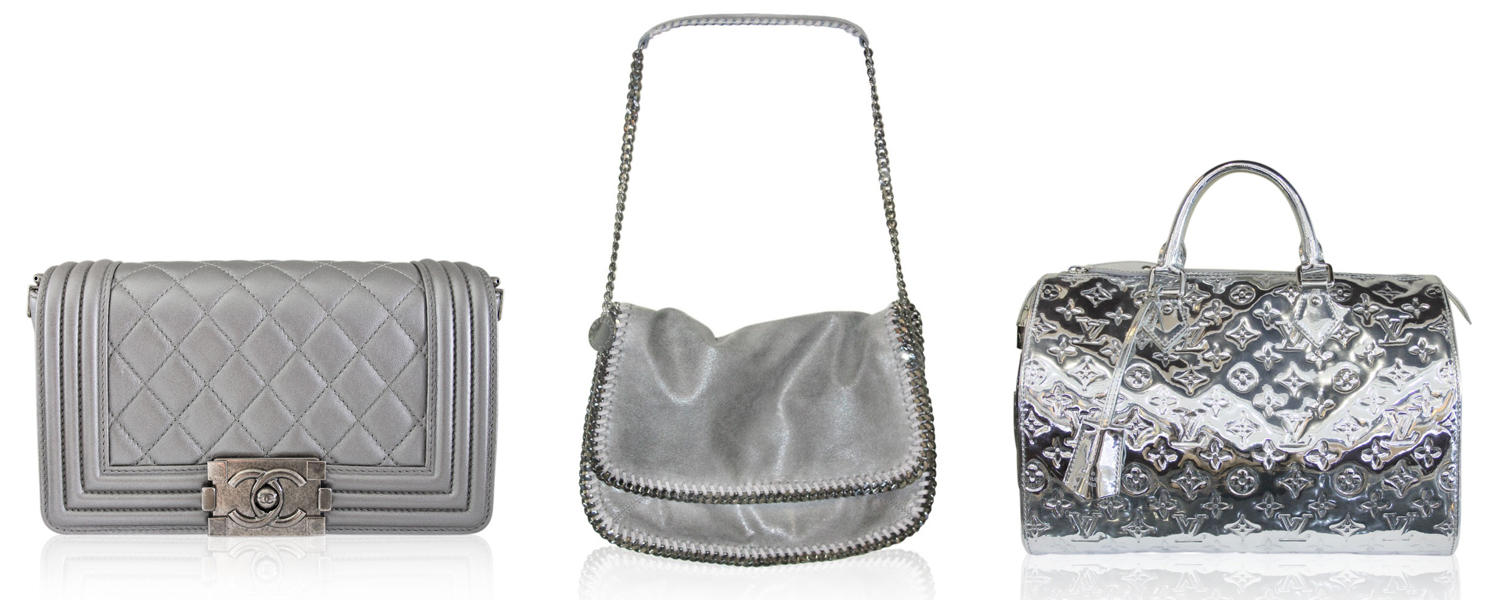 Bring a little sparkle into your every day wardrobe with a silver designer handbag such as these above! The favorite of many, Chanel boy bag, is seen in the top left! This gorgeous bag is petite, and can be worn cross body, over the shoulder, or remove the straps to wear as a clutch. The middle messenger bag is by designer Stella McCartney. Stella uses only eco-friendly materials in all of her handbags and clothing. This awesome messenger bag has a thick ruthenium chain that travels around the entire outline of the bag. The patent leather embossed bag is a Louis Vuitton Speedy. The Speedy comes in numerous sizes, which this one in particular is the Speedy 30.
These are just a handful of the awesome pre-owned designer handbags we picked out that are PEEERRRRRfect for Fall! Check out more here at SellYourHandbag!