Valentine's Day Handbag Sale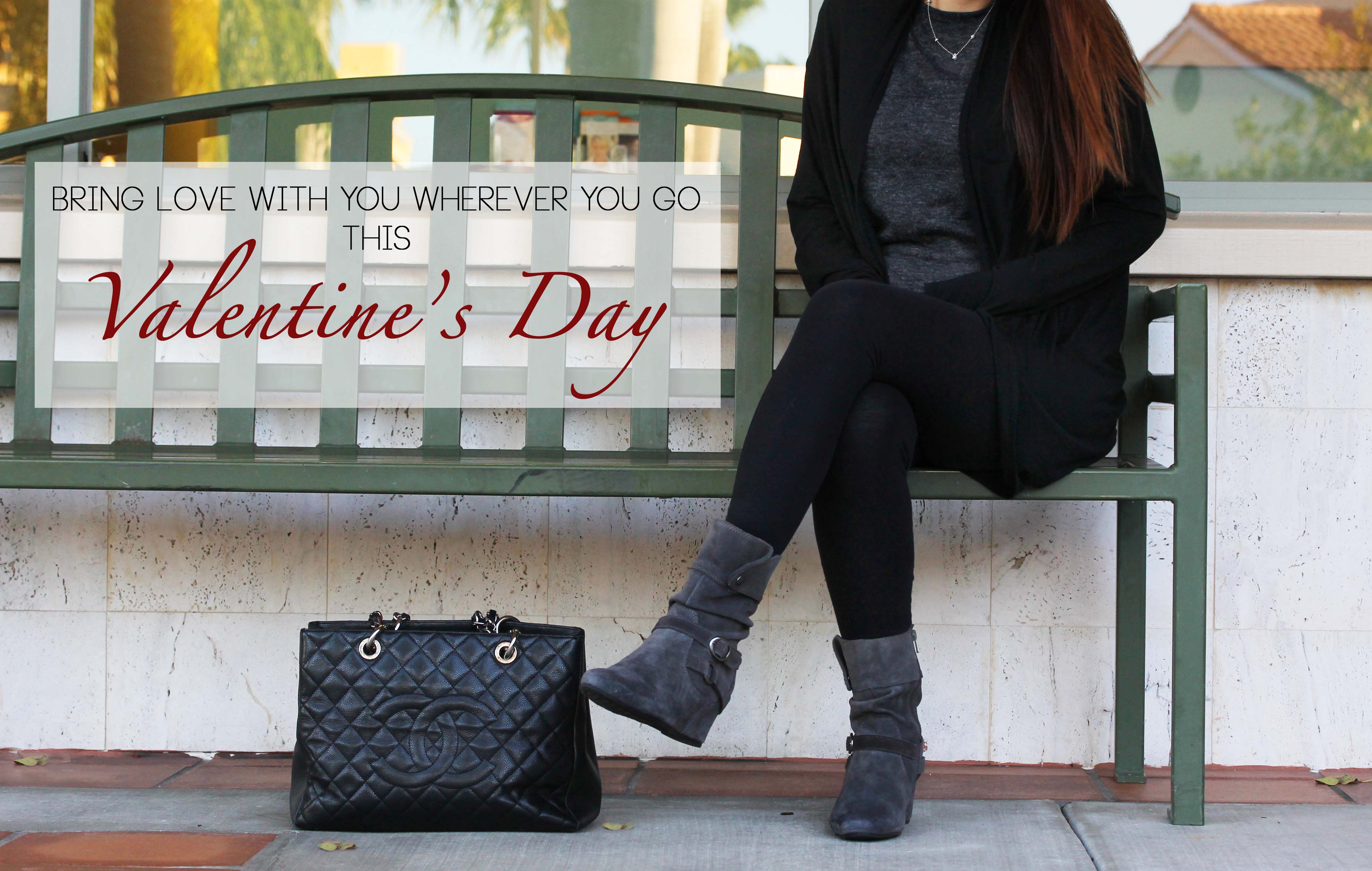 It's that time of the year again! The time to show your deepest love to your secret admirer, your crush, boyfriend, girlfriend, husband, wife, whomever! It is almost Valentine's Day and what better gift to give, than an authentic designer handbag at an amazing price! Chocolates and flowers are out, pre-owned designer handbags are in, so check out our special sale on Valentine's Day handbags you'll fall in love with! There is no better way to carry love, than on your shoulder, and in style! Our pre-owned authentic designer handbags are one of a kind! Not only are they completely authentic and guaranteed, but they have been gently previously worn and are given a second chance at love! Open your heart to a pre-owned handbag and stop wasting your money on retail prices!
Ladies wear handbags everywhere they go, it's a simple necessity that carries all our their belongings, basically their life! Surprising her with a new pre-owned designer handbag for Valentine's Day will not only put a smile on her face, but it will melt her heart! With designers such as Louis Vuitton, Chanel, Hermes, Gucci and Christian Dior, you have an array of handbags to choose from, in all styles, colors and size! Our prices cannot be beaten! We're not only offering a huge SALE, but we also accept OFFERS! Like a handbag on our website? Send us an e-mail and make us an offer we can't refuse!
 SellYourHandbag is located in Boca Raton, Florida in a three thousand square foot showroom. If you're local to South Florida, stop on by our showroom and take a look at the beautiful pre-owned handbags we have and choose the perfect bag for yourself, or your loved one! Photos of all of our bags are listed on our website with a full description of the condition of each bag. We take time to examine each and every one of our handbags and describe the condition thoroughly so you know the true condition of the bag with no gimmicks. Some of our bags also come with original packaging including the dust bag, box and even receipts!
If purchasing a handbag isn't in your budget, have you thought about possibly selling one of your gently worn designer handbags for quick cash? Yes, we purchase Chanel, Louis Vuitton, Hermes, Gucci, Prada, Christian Dior, Balenciaga handbags and much more! We pay the highest premiums for handbags that were purchased within the last two years! Our experienced buyers offer free consultations and a safe selling experience so we can offer you the most for your handbag. We also purchase accessories such as sunglasses, wallets, belts, make up cases, and even jewelry! Upgrade your old designer handbag to something new and trendy!
Our Valentine's Day sale includes totes, clutches, shoulder bags, cross body bags, and much more! Check out a few of the handbags we have on sale just for you!
This beautiful Gucci clutch is a PERFECT Valentine's Day gift, especially if you plan on taking your loved one out to a romantic dinner! This clutch has a gorgeous Salmon-Pink color leather fabric with a gold medallion accent. The two bows on the side of the clutch give this clutch a cute flair! There's a small leather handle that allows you to hold the clutch like a small bag. This "oversized" clutch can hold everything you need for a romantic night. Being a pre-owned bag, this clutch is in excellent condition and is on sale for only $625.50! If you're looking to impress your loved one with a gift she will love and cherish, this is the way to go!
Can't figure out which handbag to purchase for your loved one? Too many color choices? This is the perfect bag that will leave you satisfied, and your loved one smiling with joy! This Louis Vuitton Multicolor Murakami Speedy 30 goes with everything! It's multicolor canvas allows you to wear this bag with any outfit! It's duffel bag style design is famous for Louis Vuitton and has more than enough space inside to hold everything she needs to carry! The gold hardware and natural leather trim gives this bag beautiful accented detail! With a price of only $1255.50 you can NOT go wrong with this Speedy! Watch her eye light up as she unwraps this beautiful handbag for Valentine's Day!
Check out the our sale and surprise your loved with with an authentic pre-owned designer handbag for Valentine's Day! Save money by paying less than retail prices, and take your loved one out to a beautiful romantic dinner and watch her show off her new handbag!
Related articles