The Louis Vuitton Baby Express Bag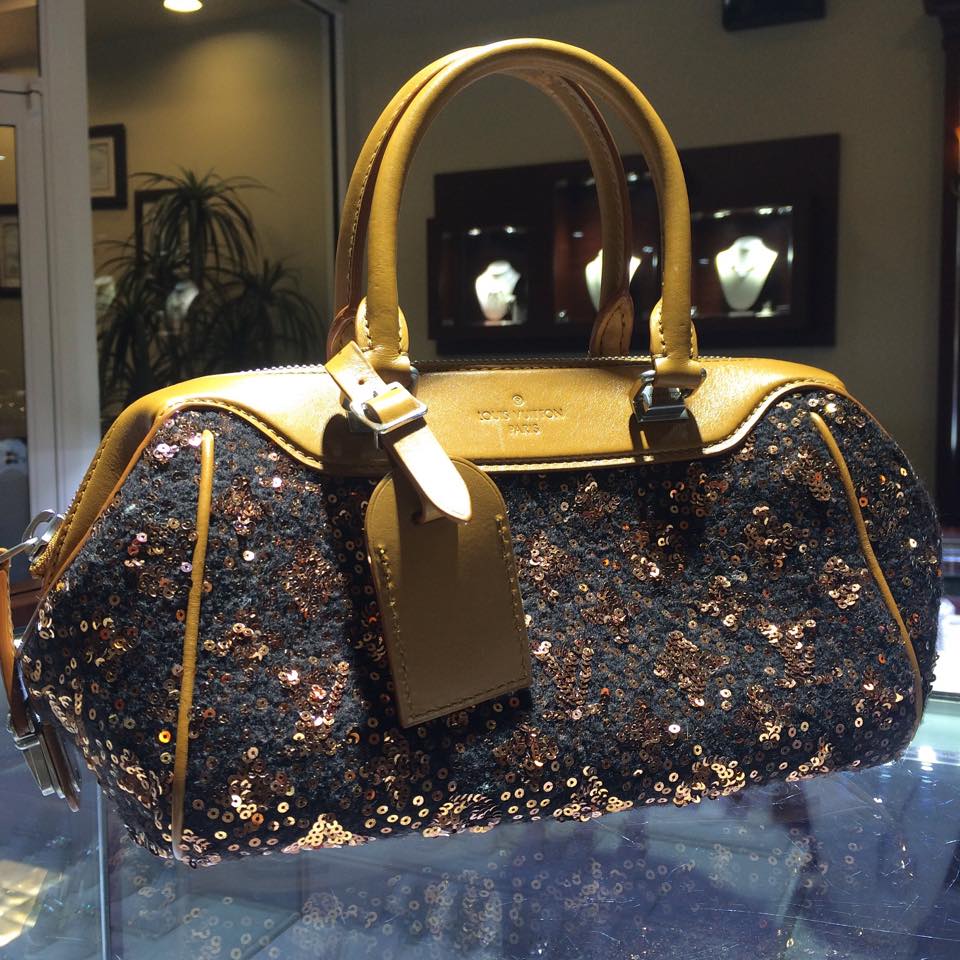 The handbag that will brighten your evening is here! Newly listed, this Louis Vuitton limited edition handbag is a hard find today, especially in the well kept condition it's in! This is the Louis Vuitton Caramel Monogram Sequin Sunshine Baby Express handbag. Created with structured lines, this bag has a dark brown wool exterior with bronze sequins monogrammed details around the entire bag. This is a pre-owned bag, though you'd only believe it was worn once or twice due to the great condition of this bag! This awesome handbag has caramel leather trim and piping around the bag with ruthenium hardware.
Add a small luggage tag on the rolled handles and you've got yourself a dazzling carry on purse for a vacation! The ruthenium top zipper closure also has a side push lock to ensure your valuables are kept safe. Inside of the bag is a beautiful caramel textile lining with one small pocket. There is plenty of space inside of this bag for your most important daily essentials.
Take this bag out to dinner with your loved one, or show it off with friends and family! It sits perfectly in your hands or holds nicely on your forearm. Dress up or dress down and let the sparkle of the monogram sequins bring light to your ensemble! Don't let the caramel colored leather fool you, this bag is perfect for any season!
Not only is this bag limited edition, pre-owned, kept in great condition, authentic and dazzling, it is more than half of the retail cost! Did you know that we accept trades? Did you know that we also accept offers? Yes, we are full of surprises! If you're interested in this bag, yet you're on a budget, make us an offer and we'll review it, and accept it or kindly counter your offer.
Looking to upgrade your previous handbags to this bag? Excellent! We buy gently worn designer handbags from Louis Vuitton, Chanel, Hermes, Gucci, and much more! Handbags purchased within the last two years with dust bag, receipt and box receive our highest paid premiums! Our showroom is located in Boca Raton, Florida where our large assortment of designer handbags are kept waiting for a new owner! Give a pre-owned handbag a chance and save hundreds, even thousands of dollars on designer handbags! For more information about this bag, or any of our pre-owned designer bags, feel free to contact us here!