Semi Annual Handbag Sale

Now is the time to freak out! Our Semi Annual Handbag Sale is finally here and the chance to own your dream handbag is only a few clicks away! We've put our entire website on sale, offering you an additional 10% off the already discounted handbags and accessories! Summer time is the best time to own a new designer handbag, whether it's a summer tote for the beach, or an evening clutch for date night! Your favorite designer brands such as Chanel, Louis Vuitton, Hermes, Gucci, Yves Saint Laurent and much more are all 10% off!
Buying a pre-owned designer handbag is the best bang for your buck, especially during our Semi Annual Sale! You can save hundreds, even thousands of dollars purchasing a gently worn designer handbag compared to purchasing brand new at retail prices. Retail prices for designer brands have increased astronomically over the past few years, so realistically, buying a gently worn designer handbag that is only just a year or two old, kept in excellent condition is the best purchase you could make. It's like purchasing a certified pre-owned vehicle versus purchasing a new vehicle for three times the price. The certified pre-owned vehicle has been inspected from top to bottom, inside and out. So what, it has a few miles on it, but it's half the cost, and still in excellent condition inside and out! It's a total steal!
Let's look at the amazing deals we have with some of the hottest designer bags on the market. Let's start with the Chanel Boy Bag. The Boy Bag below retails for almost $4300 and is now on sale for $3595.50! That's a discount of over $700 people! This Chanel bag was kept in excellent condition, with only a few minor signs of wear. The amount of money you're saving purchasing this bag pre-owned gives you the opportunity to purchase a wallet to match! Look at that!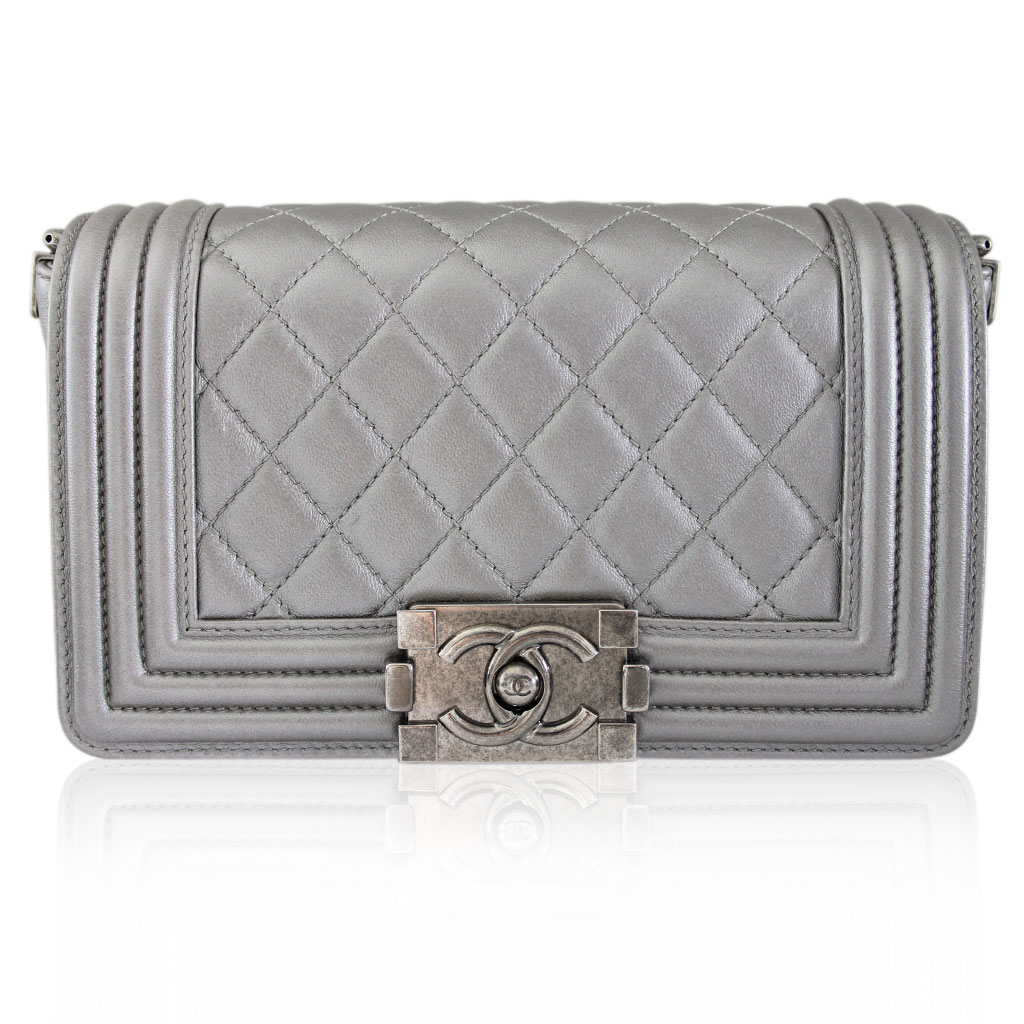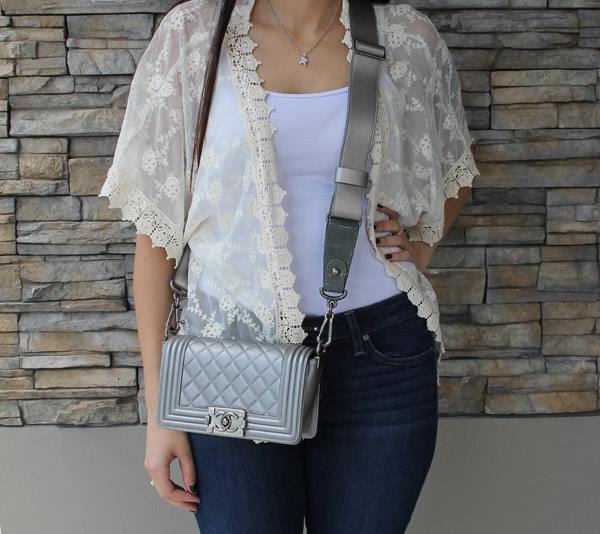 Here's another great example of how much money you can save by buying a pre-owned luxury designer handbag during our Semi Annual Sale. Below is an authentic Balenciaga Arena Giant City tote bag in Purple. This bag retails for roughly $1850.00 and is now on sale for only… wait for it…$805.50!!! You can pick your jaw up from the ground now, and press that BUY IT NOW button! This gorgeous purple Balenciaga bag screams summer with it's soft vintage lambskin exterior and aged brass hardware, a flirty, fun tote for sure!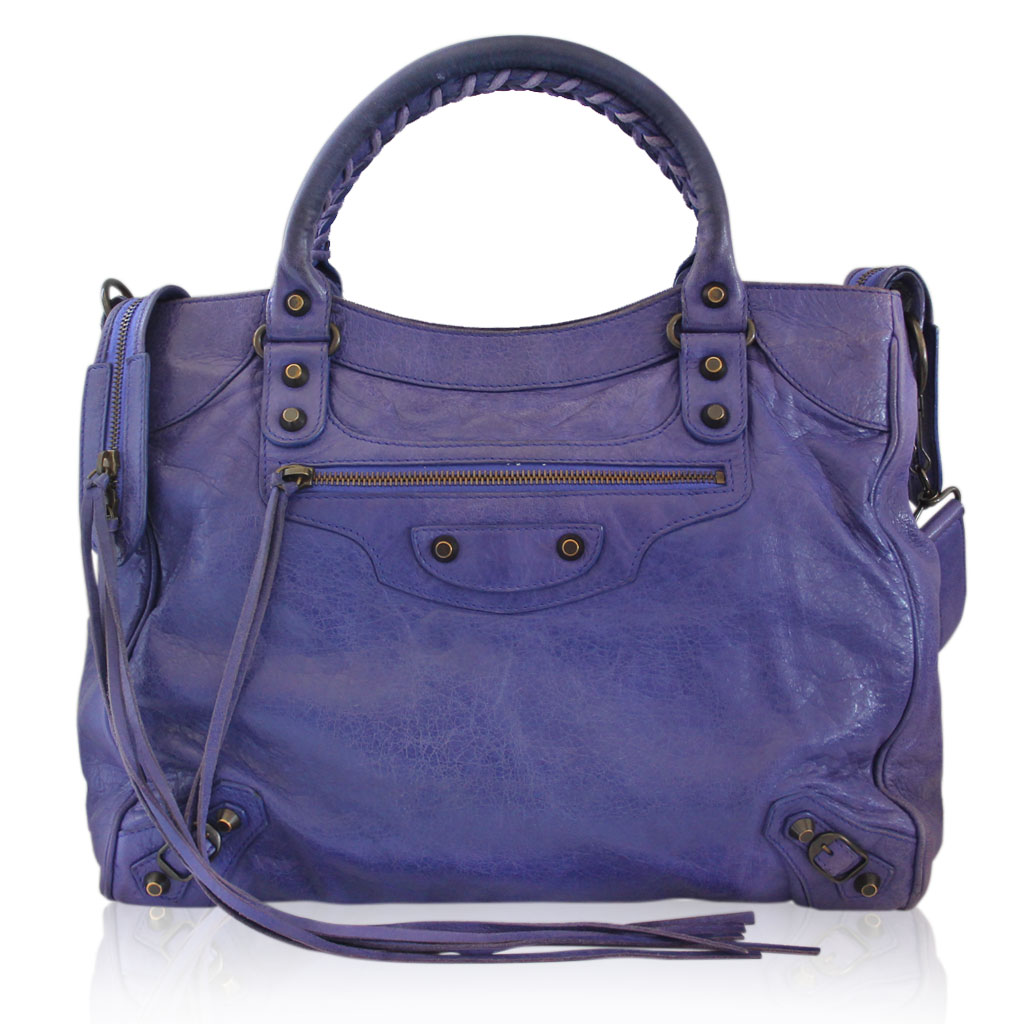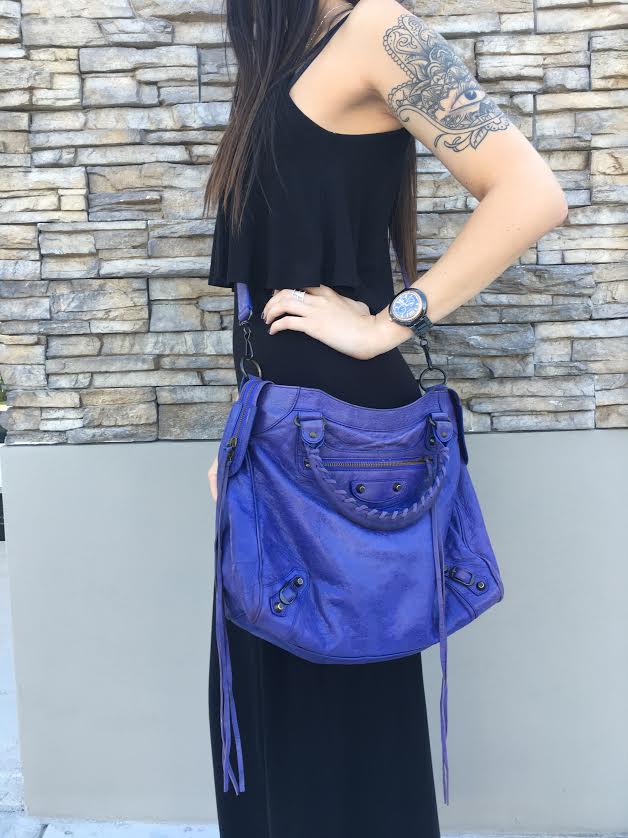 Let's not forget about all of the designer accessories that are on sale throughout our site as well! That beautiful Hermes Collier de Chien Crocodile Brighton Cuff bracelet that you've been eyeing is now in your price range! This cuff retailed for $2795 and is now on sale for $2425.50! Authentic, in excellent condition with original pouch and box, this Hermes cuff can be yours at its' discounted price!
Those are just a few of the site wide deals you'll find during our Semi Annual handbag sale! This sale ends June 30th, so be sure to add those handbags and accessories to your cart! You won't find deals like this elsewhere!
For questions about any of our awesome designer handbags, feel free to contact us!
Happy Shopping!
Related articles