Chanel Handbags and their fashion icon designer
In the pantheon of Fashion Gods, Coco Chanel is at the top.  Her very name is synonymous with French fashion. If someone says the words, "Chanel suit" you know exactly what they mean. When someone mentions "Chanel perfume" you can almost smell the Number 5. Say the words Chanel handbags, then you know that they are referring to some of the best, most sought-after handbags in modern history.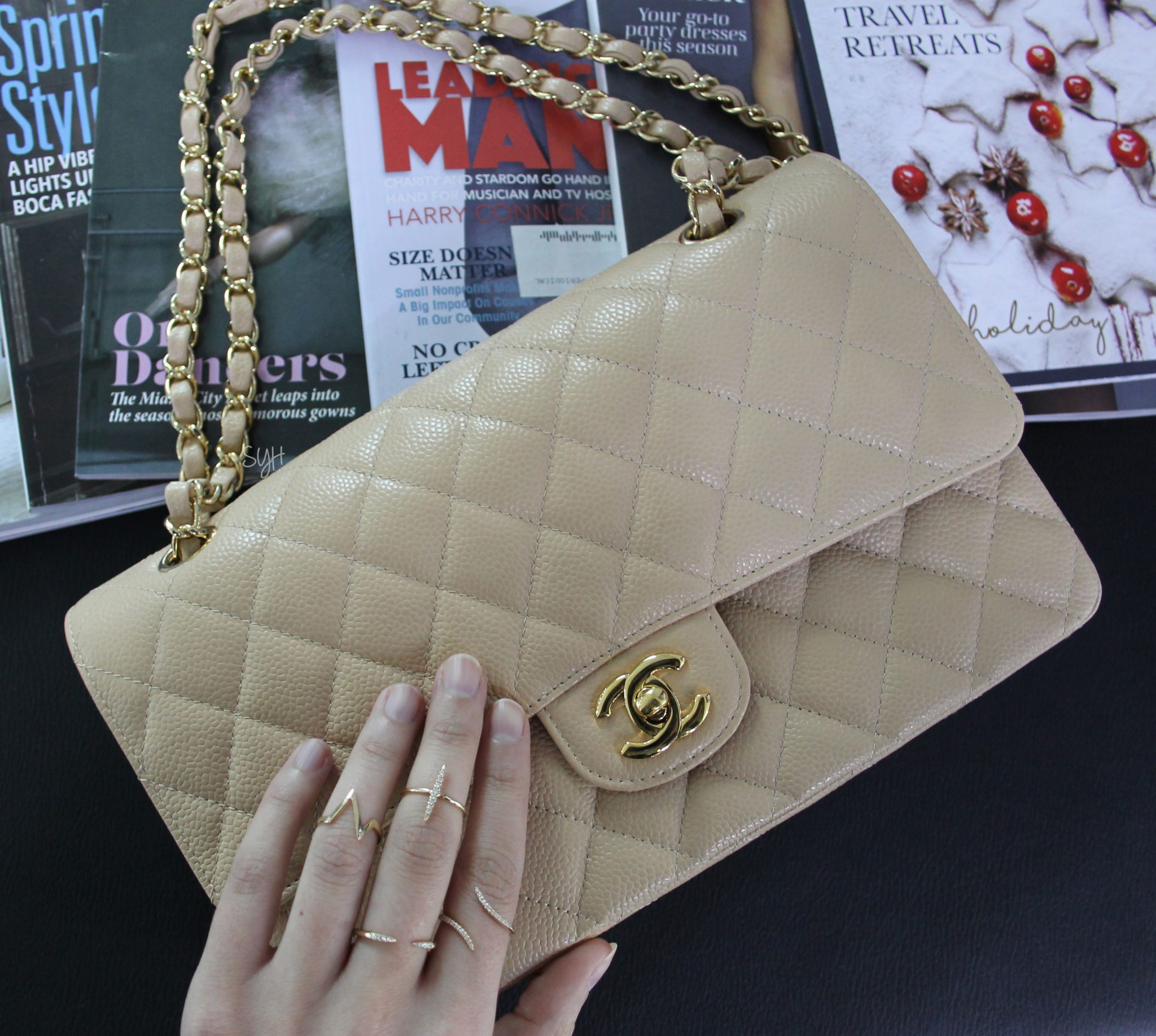 When Coco Chanel decided to retire from the world of haute couture in 1940, the announcement was met with disappointment. Chanel managed to remain retired for almost fifteen years before she felt compelled to return, in part because of boredom, and also because she believed that the world of fashion had become, in her estimation, "illogical", with its "cinched waists, padded bras, and stiffened jackets". Chanel's design aesthetic had always favored comfortable, wearable clothing. She was the first designer to use machine knitted jersey cloth. She did away with the corset and she shortened skirts, allowing women to walk and move naturally. In the early part of her career, this aesthetic was absolutely revolutionary, but her first clothing designs after emerging from retirement in 1955 were not well received by the press at the time, who considered them pedestrian, even boring. And then there was the handbag…
Chanel Handbags
Chanel created her first handbag in 1929, but it wasn't until she came out of retirement  that she really got excited about handbags. Not surprisingly, her first step was to re-visit her original bag. According to Justine Picardie in her Coco Chanel biography, Chanel said  "I got fed up with holding my purses in my hands and losing them… So, I added a strap and carried them over my shoulder,"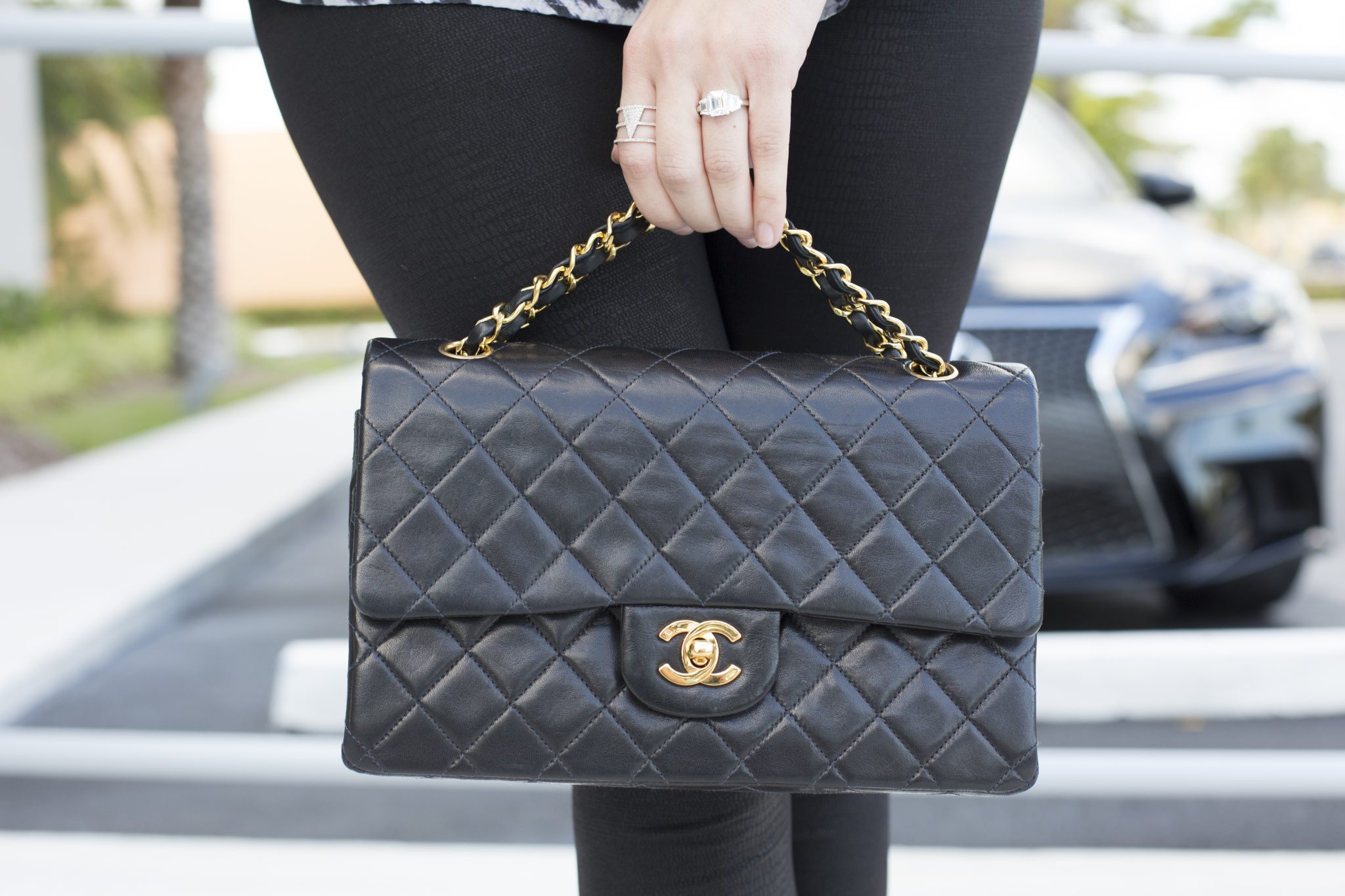 Chanel was once quoted as saying, "Simplicity is the key note of all true elegance,". This idea illustrates Chanel's goal to make women's clothing that is both stylish and functional. She was the first designer to use machine-knit jersey fabric. She was the first designer to do away with the corset and the hobble skirt, allowing women to walk and move more naturally. It should come as no surprise that she was a pioneer in making handbags that are both chic and useful.
Chanel dubbed her redesigned bag 2.55, after the month and year it debuted. It may seem crazy now, but before the 2.55 bag, women's bags didn't have shoulder straps. Women's bags were handbags in the most literal sense, meant to be carried either under the arm or in one hand. Chanel felt that this was inconvenient, and judging by the sales, a lot of others did too. The 2.55 was an immediate hit. The sleek, rectangular design, the quilted leather body (which was inspired by the appearance of the blankets used in the stables of Chanel's beloved horses), the chain shoulder strap, all combined to make an instant classic, a truly unforgettable handbag.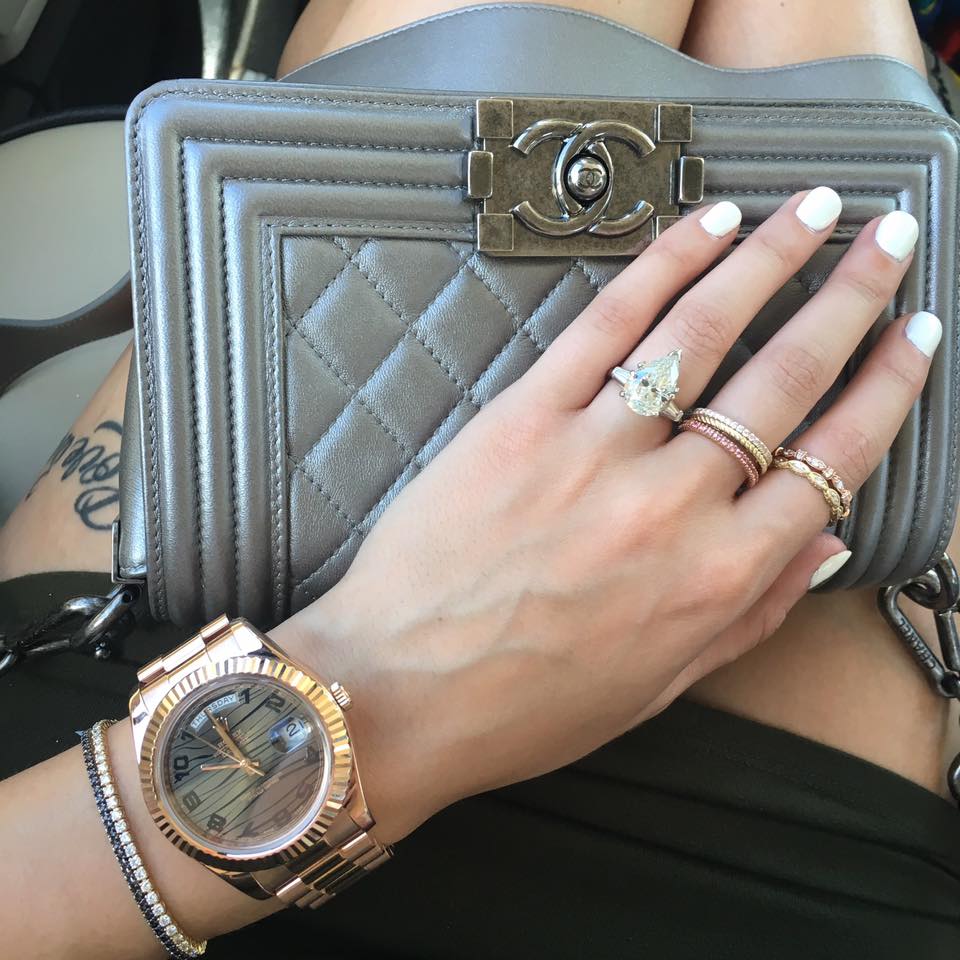 In 1983, Karl Lagerfeld reinterpreted the 2.55 bag. While Lagerfeld largely kept the design and style, he did use a different lock on the front of the purse, making use of the interlocking Cs that have come to serve as an informal symbol of the House of Chanel. He also added leather to the chain strap. The Lagerfeld re-interpretation is called the Classic Flap bag.
In 2005, Chanel re-issued the original 2.55 bag, with the original barrel lock design, and without the CC logo or leather in the strap chains. This bag is referred to as the reissue. The sizes are consistent with the original sizes offered by Coco Chanel herself.
As testament to the endurance of Chanel's designs, both the Reissued bag and the Classic Flap bag are still sold by Chanel. There are more colors and textures available today, as well as more options for the finish on the metal portions of the handbags. Some of these options are more radical than the others and depend on the season.
Chanel le Boy
Another almost instant classic Chanel handbag came out in 2011. The Boy was inspired by Chanel's great love, Arthur "Boy" Capel, a British athlete who played polo. Also known as Le Boy, it hits all of the classic notes that have made Chanel so loved, such as the interlocking CC logo and quilted leather design. Unlike the Classic Flap handbag, it doesn't have an additional leather pocket inside, making for a lighter bag. The strap is a combination of chain and leather, and the bag comes in a large variety of colors and textures, including pearlescent PVC and highlighter green.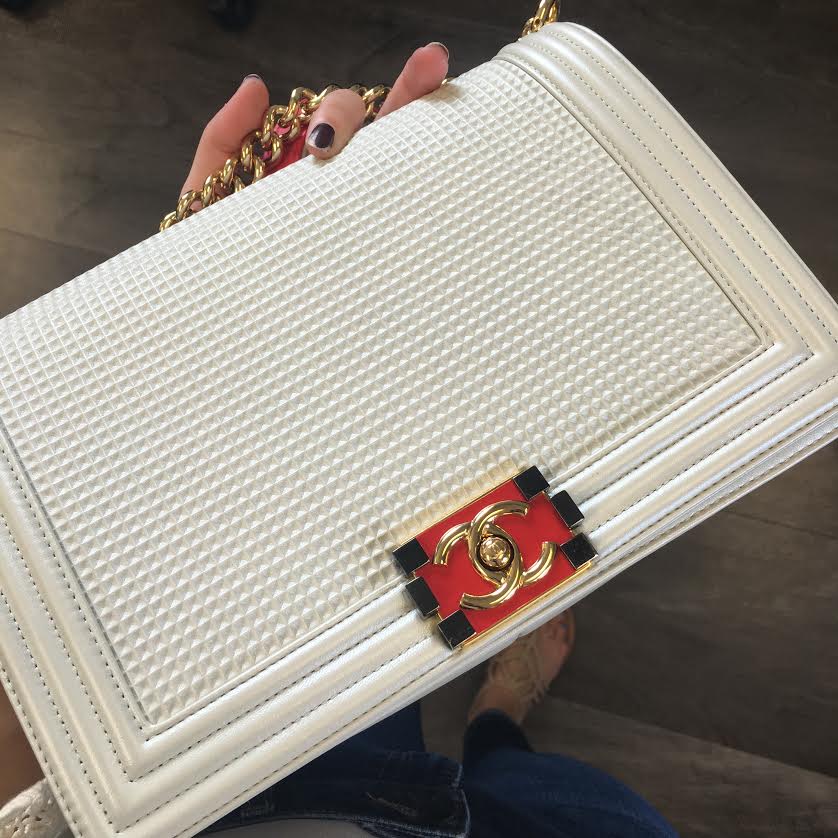 In spring of 2017, Chanel debuted a new line of handbags called Gabrielle, their first new line since 2011. The name of the line comes from Coco Chanel's actual legal first name. The line is quite diverse, with body types ranging from small hobo bags to backpacks and large market tote styles. All of the bags have chain and leather straps and quilted leather outer structures. The bags were created as more of an informal, less structured bag. The line has been described as more about style than fashion. Currently, the line is available in neutral colors, black, white, navy and beige.
Right from the start, Chanel's designs, whether clothing, perfume, or accessories, have been classics. Unlike many other design houses, Chanel's products have held, and even gained, resale value. This is especially true for handbags that have been discontinued. Consider the Grand Shopping Tote, and her sister, the Petite Shopping Tote. Both bags are quite roomy, and yet they have the same sleek lines, the same diamond leather patterns, and mixed chain and leather straps that Chanel handbags are known for. Despite having been discontinued, both styles have, on average, retained a large % of their original retail value and will continue to be a firm favorite amongst chanel fans.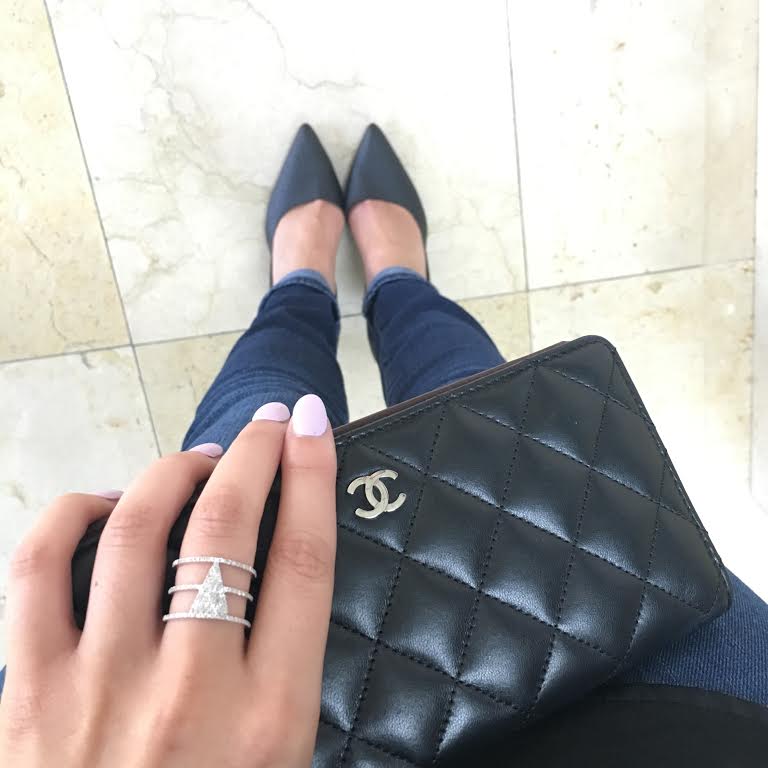 When you buy a Chanel handbag, you are investing for the long term. Not only is the House of Chanel defined by timeless style, but also by impeccable quality. Chanel handbags go through a painstaking creation process individually tailored to each style. For instance, the 2.55 bag can take over 18 hours to make with as many as 15 people completing over 150 procedures. Chanel handbags are made with nothing but the best materials. Calfskins and lambskins come from the best producers. Exotic materials, such as ostrich, alligator and deerskin, are ethically sourced not only for the best quality product, but in order to ensure that Chanel offers a unique and distinctive array of styles that the discriminating consumer will appreciate.
Chanel is extremely selective when it comes to the handbag styles they offer. Chanel prides itself on offering only the best products with the highest standards, so they are simply not going to offer the huge amount of styles and handbags as other designers. But that doesn't mean that fans of Chanel are limited in their ability to customize their bags. In fact, each Chanel handbag comes with an almost dizzying number of choices in materials, colors and textures so that each woman can have a handbag that best reflects her individual style.
When thinking about Chanel handbags, one naturally thinks of the lambskin leather that was originally used in the 2.55 bag and is still the most popular leather in the line. Lambskin leather is extremely soft, almost velvet under the hand and is often tanned with the original wool still attached, which acts as a protectant, but it still requires more upkeep than other leathers, such as full grain leather. This particular leather is prone to scratches and may flatten over time, so make sure that it is stored properly when not in use.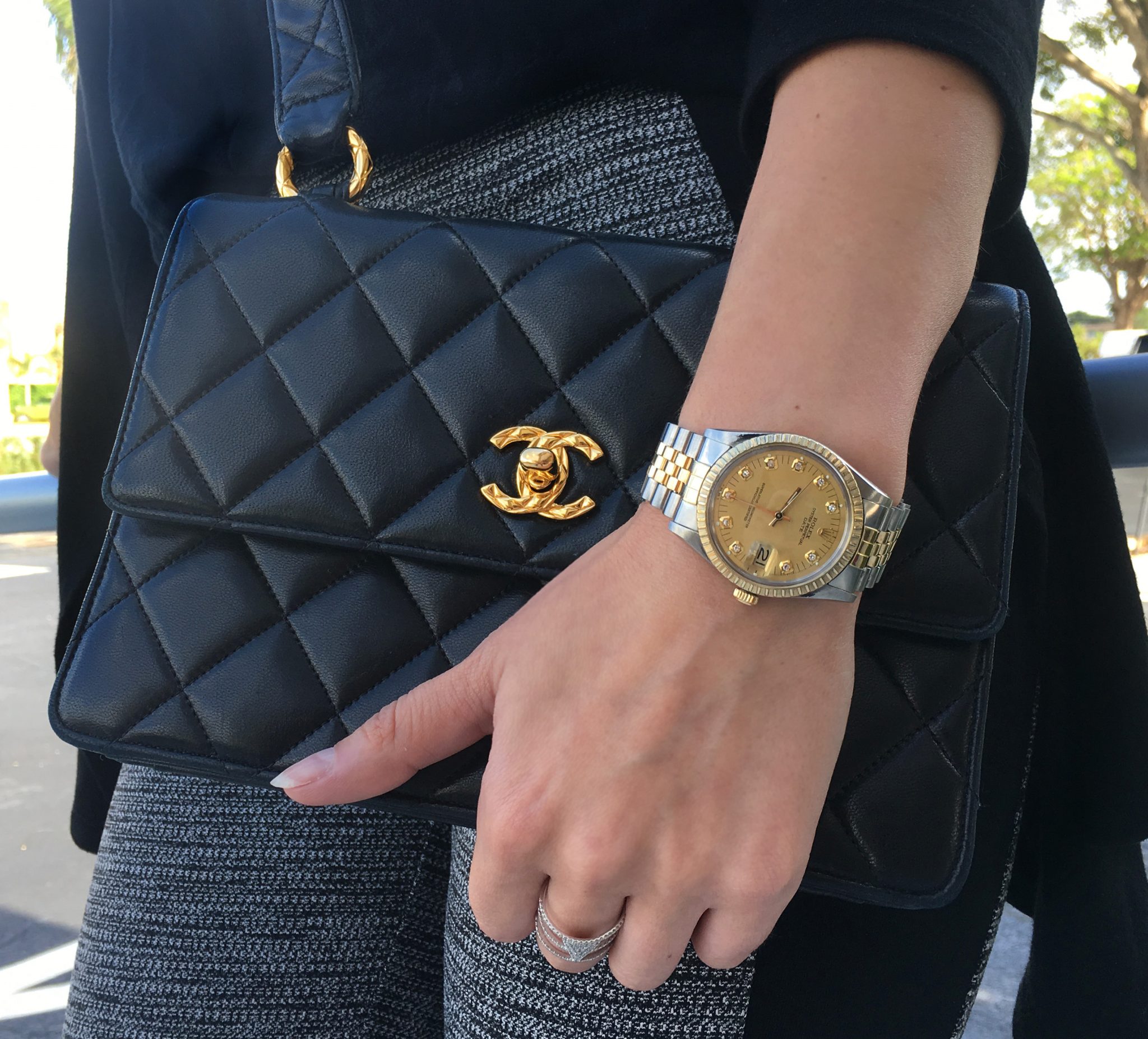 Calfskin Leather
Another popular leather choice is calfskin leather. Calfskin leather is more common, and less costly than lambskin leather, however, it isn't nearly as silky as the lambskin. On the other hand, there are more finish options with calfskin.Calfskin leather also comes in other finishes, such as aged leather, which, as you might expect, is fairly soft but has visible wrinkles. There is also glazed calfskin, which has a distinctive shimmer and a slight shine. Another option with a lot of shimmer would be metallic calfskin leather, which comes in a variety of colors, all with a pleasing metallic appearance. This leather is often quilted to provide the distinctive "diamond" texture that Chanel handbags are known for but it can also be sewn with the grain to provide a bumpy pebbled texture called "caviar leather".
Caviar Leather
The pebbled texture is intriguing to the eye, but it is also more durable than softer leathers and ages very well. Caviar leather doesn't show bumps and scratches as much as other leathers, and for this reason, it often holds a higher resale value.
Chanel also offers exotic leathers, such as alligator and python. These leathers are a real mark of luxury and have excellent resale value to match the cost of initial investment. Alligator in particular is desirable because of its look and durability  as well as its rarity.
Of course, Chanel handbags don't have to be leather at all. Chanel handbags are available in classic tweed, which is a nod to the Chanel suit. The handbags are also available in silk, either with or without sequins, printed denim, embroidered toile, knitted jersey, even PVC with lambskin details.
Selling Your Chanel Bag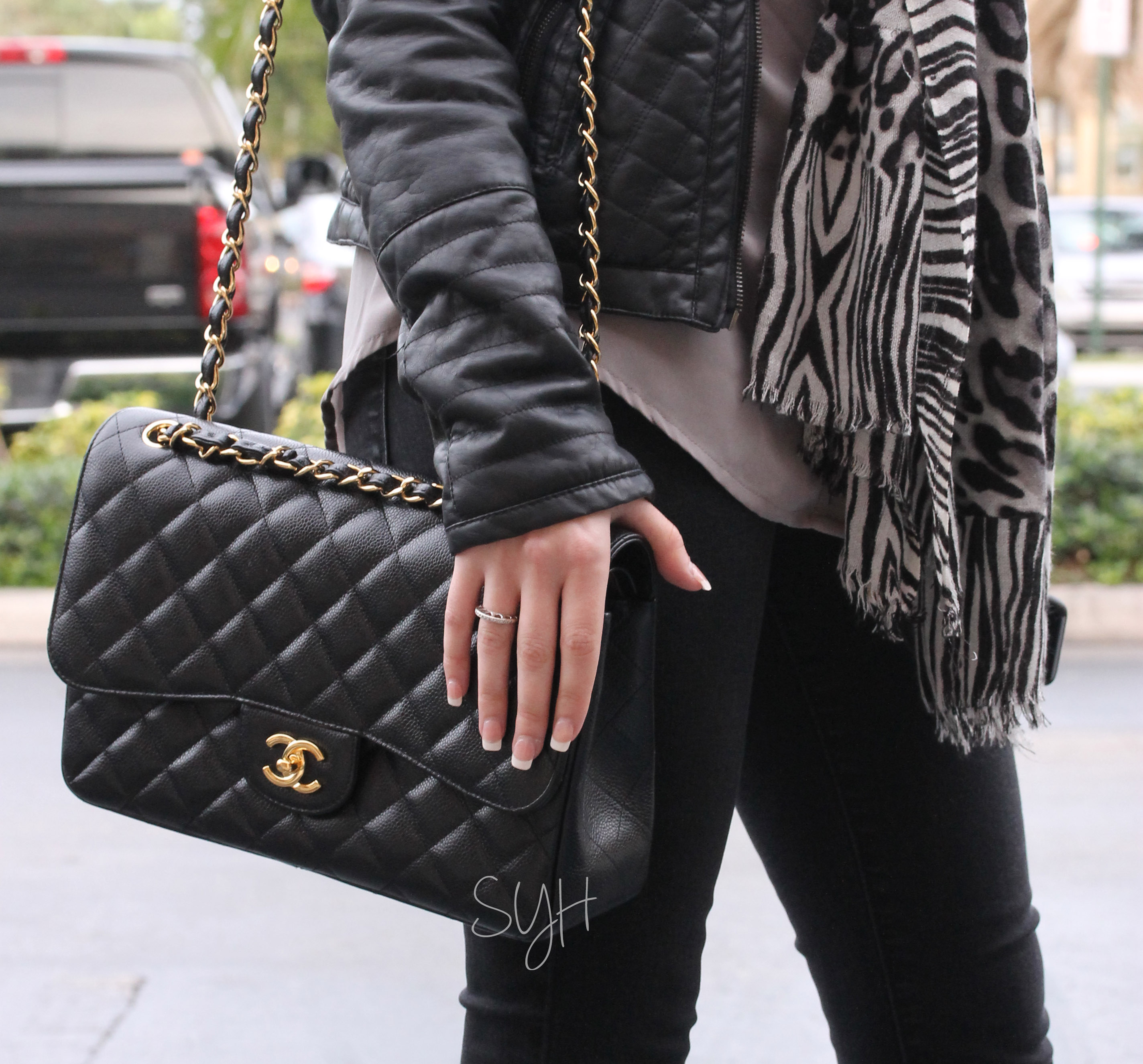 When purchasing a handbag as an investment, it's important to consider factors like quality and overall brand reputation. The secondary market for luxury handbags places a premium on bags that are well-made and stylish, and Chanel's handbags certainly fit that bill. Chanel's style translates into timeless fashion, meaning that a well-maintained handbag can bring an excellent return on investment. If you are purchasing a handbag with an eye toward eventually re-selling it on the secondary market, make sure that you are keeping the authenticity card and the dust bag. The authenticity card is, of course, essential when re-selling your bag. The dust bag will help you maintain your bag in pristine condition, and it will also help further verify your bag's authenticity. And if you are buying a bag to sell on the secondary market, or just think you might want to at a later date, it's a good idea to find a good, reputable buyer to do business with before you get to the decision point. There are a number of quality resellers out there, but one of the best is www.sellyourhandbag.com, in beautiful Boca Raton, Florida. You can sell your bag online by going to  https://sellyourhandbag.com/sell-handbags-for-cash/. There is a form you can fill out online. You will need to provide excellent photos of your handbag, both inside and out, and provide details of any wear or damage. Of course, if you're in the area, you can just walk in with your bag and walk out with your cash, or possibly a new bag!
Acquiring a luxury handbag on the secondary market can be a very smart move and save a lot of money.. You can get a really spectacular designer bag while giving your wallet a break as many designer handbags can be purchased for a huge discount on the retail price. You can experiment with a new style, or you can find a handbag that has been discontinued before you had the chance to purchase it. But acquiring a previously owned luxury handbag requires some homework. Make sure you have a clear idea of the style, color and texture of your preferred handbag before beginning your search. The real secret is to find a professional reseller who takes quality as seriously as you do. Once again, www.sellyourhandbag.com is an excellent source, offering a 100% guarantee of authenticity. You will not find this kind of strong commitment to excellence on eBay or your local garage sale.
Coco Chanel came from the most humble of circumstances and rose to the top of the fashion industry. After retiring, she returned nearly twenty years later and did it again. She had a deep understanding of what makes fashion accessible, and desirable. Her commitment to excellence, workmanship, and style made her an icon. Her handbags are a testament to her lasting influence.