January 5th's Top 5 Louis Vuitton Handbags for Less
It's 2015 and if you haven't already figured it out, paying for retail luxury designer handbags is so 2014! But that's perfectly fine, because that's why we are here! SellYourHandbag is a trusted pre-owned luxury designer boutique that specialized in 100% authentic, gently worn handbags and accessories for women and men. We don't want you to spend your hard earned money on retail prices when you can own the same, authentic Louis Vuitton handbag, slightly worn, for way less! We purchase all of our handbags from customer's who are looking for quick cash for their authentic handbags. Yes, we buy handbags! We offer free consultations and will pay the highest premium for your gently worn handbags and accessories. Was your New Year's resolution to de-clutter your closet? Well why not sell your designer handbag for cash? Make room and money in your closet for new handbags and much more!
Take a peek at the top 5 Louis Vuitton handbags we have for less! These are all pre-owned, gently worn, and 100% authentic. There are the "creme de la creme" of Louis Vuitton handbags, meaning these aren't your normal monogram, or Damier bags, each one of these handbags are special in their own unique way! Take a peek!
1. This is a limited edition Louis Vuitton shoulder bag that has a unique style that is slightly different from the usual Louis Vuitton shoulder bags you're used to seeing. This is a Kalahari GM Monogram Limited Edition Louis Vuitton handbag that has awesome Asian inspired features! In the Louis Vuitton retail store, you can find this bag new for $3390.00, however pre-owned you can purchase for only $2799.00! We even accept offers! Click on the image to read a detailed description for this bag!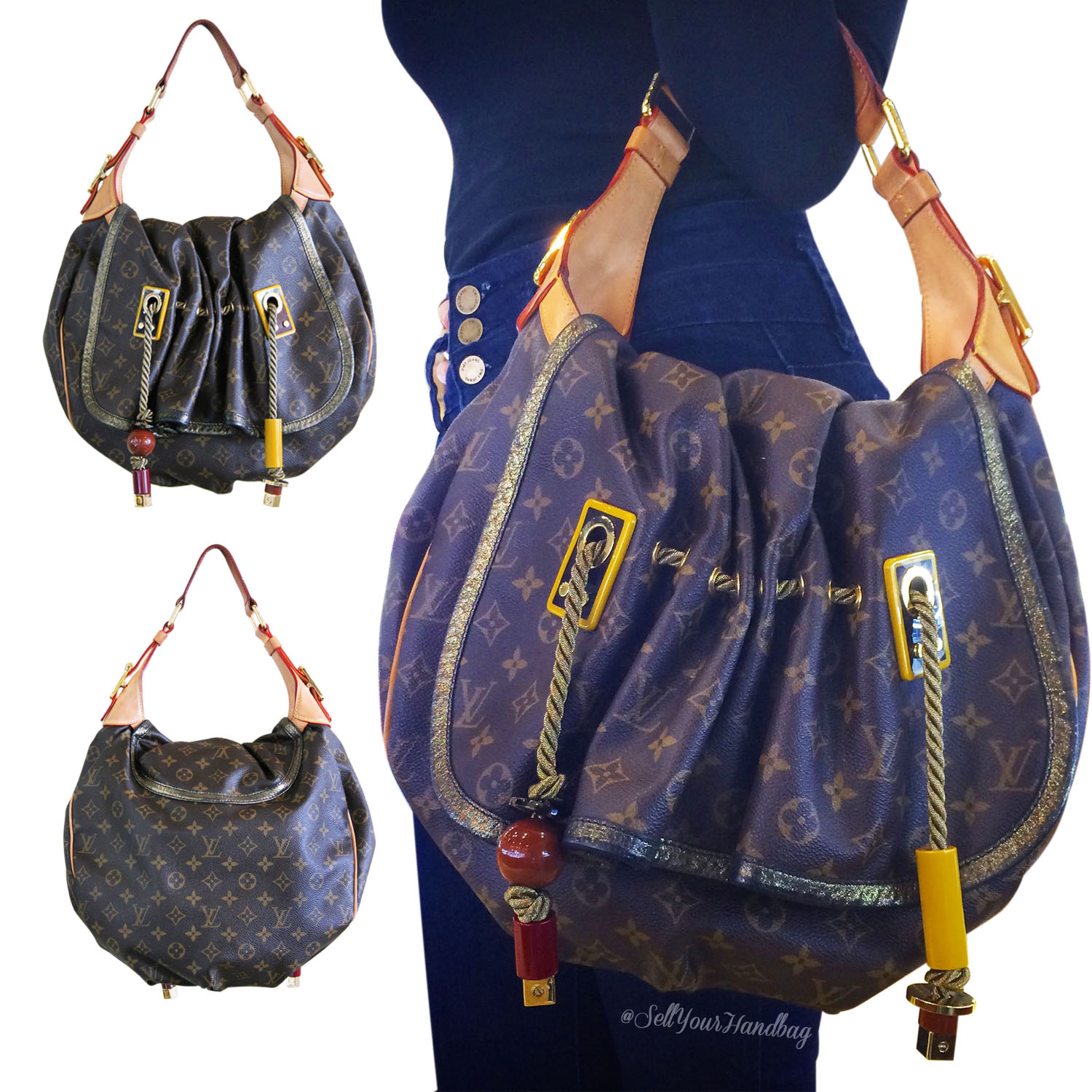 2. The Westminster is distinctive with its two front pleats and bi-directional zipper. This prestigious Damier tote shoulder bag is the perfect size handbag for any woman. It sits perfect on your shoulder with an 8.5″ shoulder drop. The well structured design looks similar to the Neverfull, however contains its proportions and sleek design. This particular Westminster is pre-owned and in excellent condition! You would never imagine it to be pre-owned because it is so well kept. The bright red canvas lining has no interior flaws. There is one large pocket on one side, and two small pockets on the other. Make 2015 a fabulous year with this bag resting on your shoulder! For more information and a detailed description of this bag, click on the image below.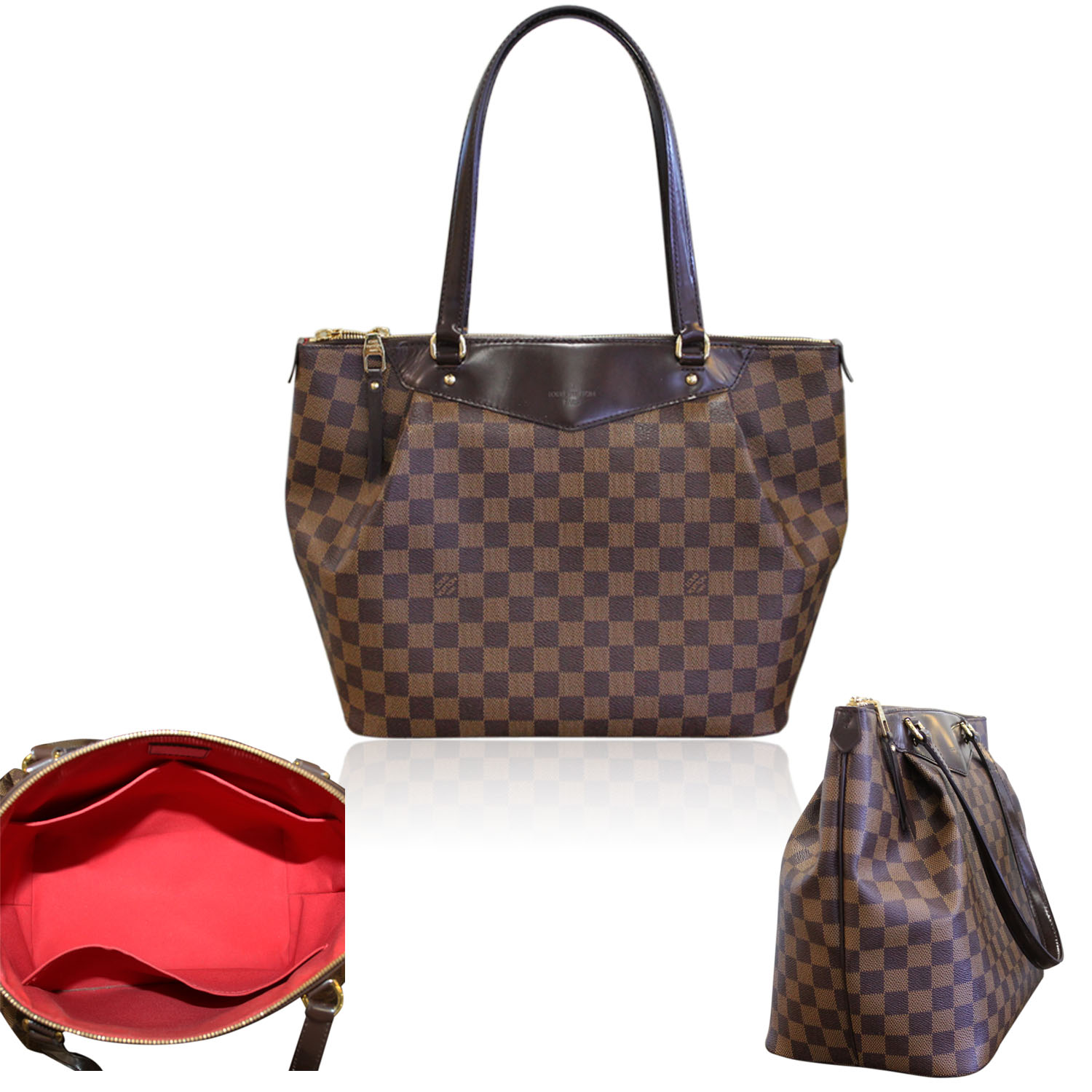 3. Anything limited edition means expensive, or over priced right? Wrong! We're selling this 100% authentic Limited Edition Louis Vuitton handbag for way less than retail! Why do you ask? It is a pre-owned handbag, however it's condition is above par! For only $1795.00 you can own this awesome limited edition handbag and be admired by all of your friends and family! This Multi-color Monogram Dalmation shoulder bag is in excellent condition with only very minor wear. Comes with original dust bag, this bag was well kept from its original owner. The Dalmation textile exterior and multi-color monogram canvas allow you to wear almost anything with this handbag! The gold stud accents give this bag some edge as well! This bag also comes with a set of two keys to securely lock you bag! For more information about this awesome limited edition Louis Vuitton bag, click on the link below.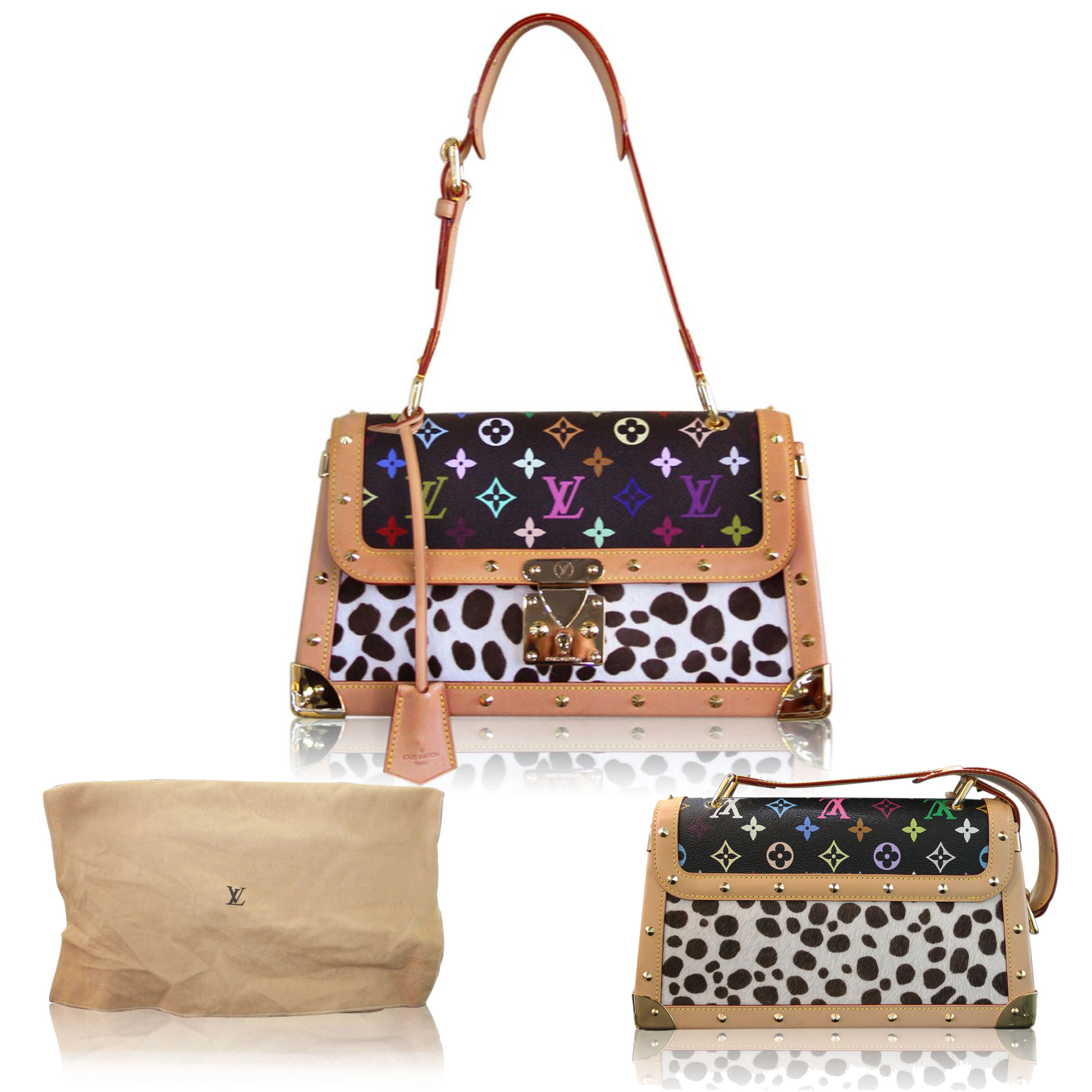 4. This Louis Vuitton Mahina XL shoulder bag is just beautiful. If you're looking for a soft, easy to access, classy and sophisticated shoulder bag that can hold all of your essentials, this is the bag for you! The soft dark brown calfskin leather has small indentations that mimic the monogram designs of LV. The gold brass accents give this bag a high poise design. This bag has been previously worn, yet it is in great condition, which is why it is one of the best prices you'll find for a Mahina XL! This bag has more than enough interior space for your wallet, cell phone, and even a small child. No, we don't mean that, but it's considered an XL because of it's excessive space. This is the bag you want to have for 2015, and it can easily be yours for less than retail! Buy this bag now! Click on the image below to be redirected to our site!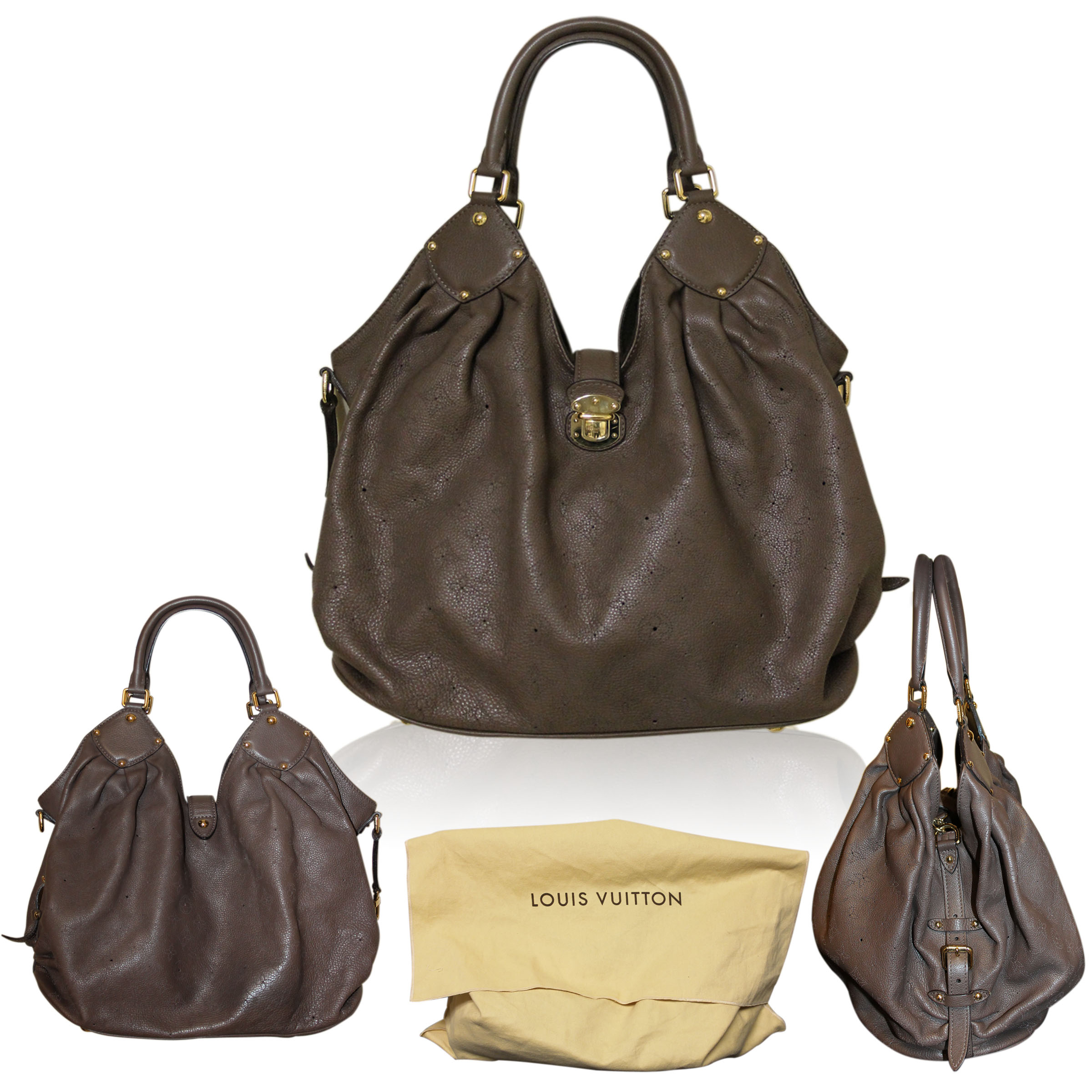 5. This Louis Vuitton shoulder bag another "not your usual" handbag seen by LV. The Volupte Pysche Gris Leather Monogram bag is unusual but in the coolest ways! The duffel style, coated fabric has a shimmer to the exterior. The large flap securely closed by a gold tone push lock keeps your belongings secure. There are two way you can wear this bag. An adjustable shoulder strap can be worn cross body or double rolled handles can be worn by the hand. The dark blue/gray color is perfect for the winter and early spring season! This bag has been previously worn, and there are very minimal signs of wear, however the price is what sets this bag apart from others! This bag is only $2695.00 which is way less than retail which was $3270.00! That's a steal!