Hottest Ready To Wear Handbags for 2015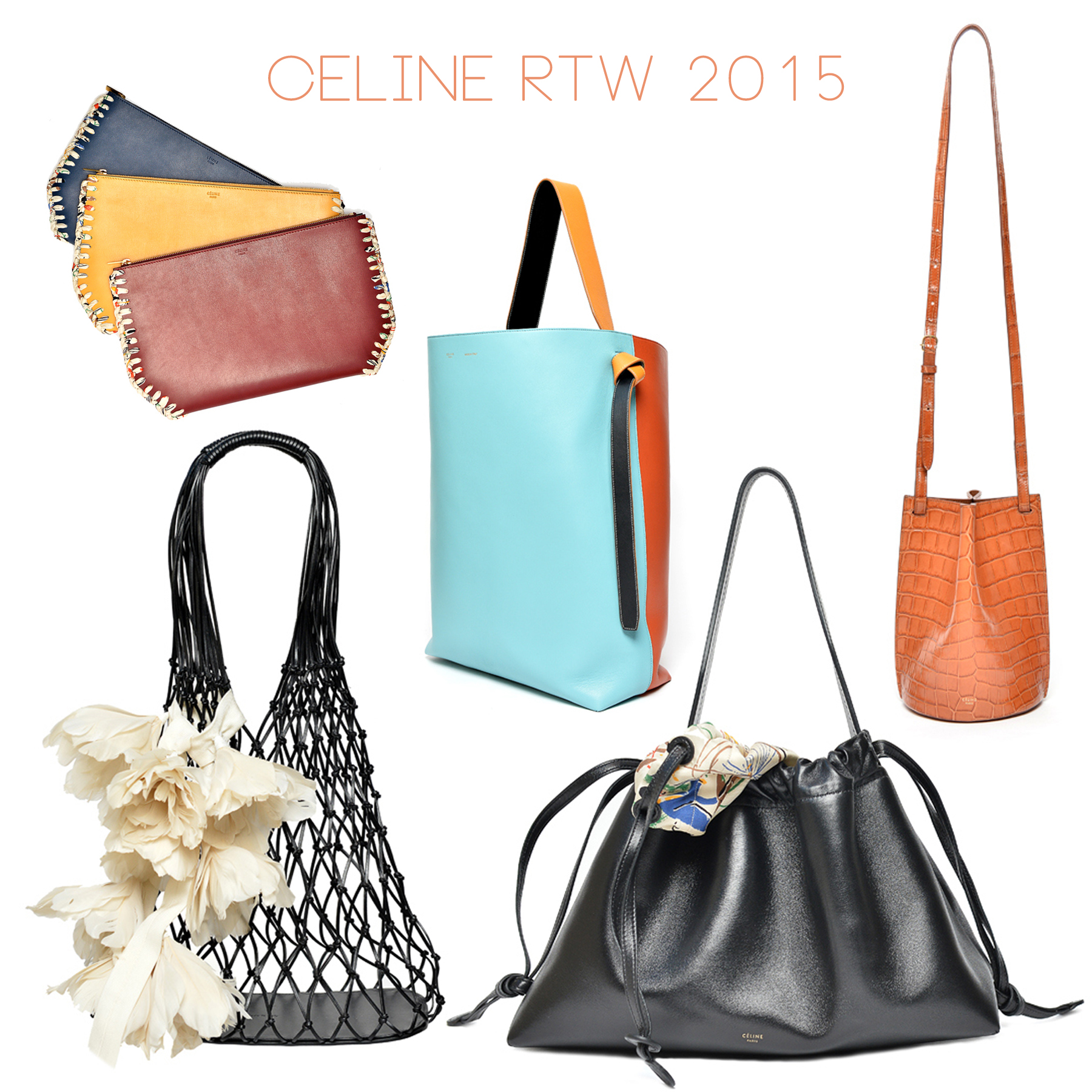 Celine walked out on the runway this season with some unique, structured and bright colored handbags. Their clutches, created in primary colors,  incorporated thick gold chains on the sides of the clutch to add bling and edge to the brand. A color blocking tote with adjustable tied shoulder straps, a see-through floral tote, a rustic orange crocodile bucket bag, and a simple black leather drawstring tote are all perfect for the spring/summer trips to the beach, walk down the boardwalk, or brunch with friends and family. Celine's ready to wear for 2015 is completely chic, simplistic designs geared towards the minimalistic lines, bold colors, and subtle details.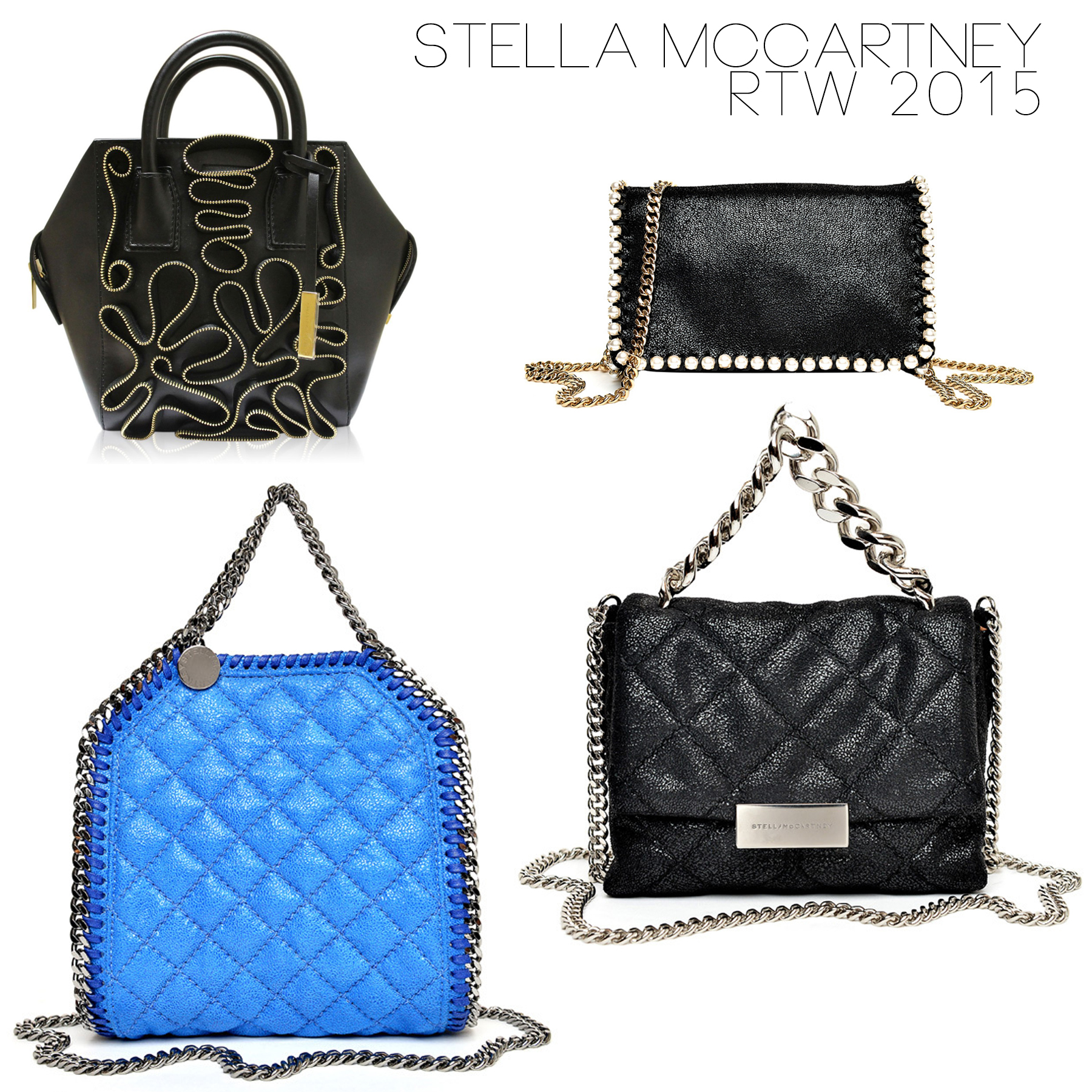 Stella McCartney's animal friendly, faux leather creations have been soaring onto shoulders across the world. Her beautiful Falabella tote bags have kept their usual structure and accents with the thick ruthenium diamond cut chain and signature Stella McCartney disc. This time however, Stella has incorporated bright colors such as this Sky Blue quilted Falabella tote. This blue is the hottest blue for this season's handbags and accessories and is also used in Chanel's ready to wear flap bag handbag line!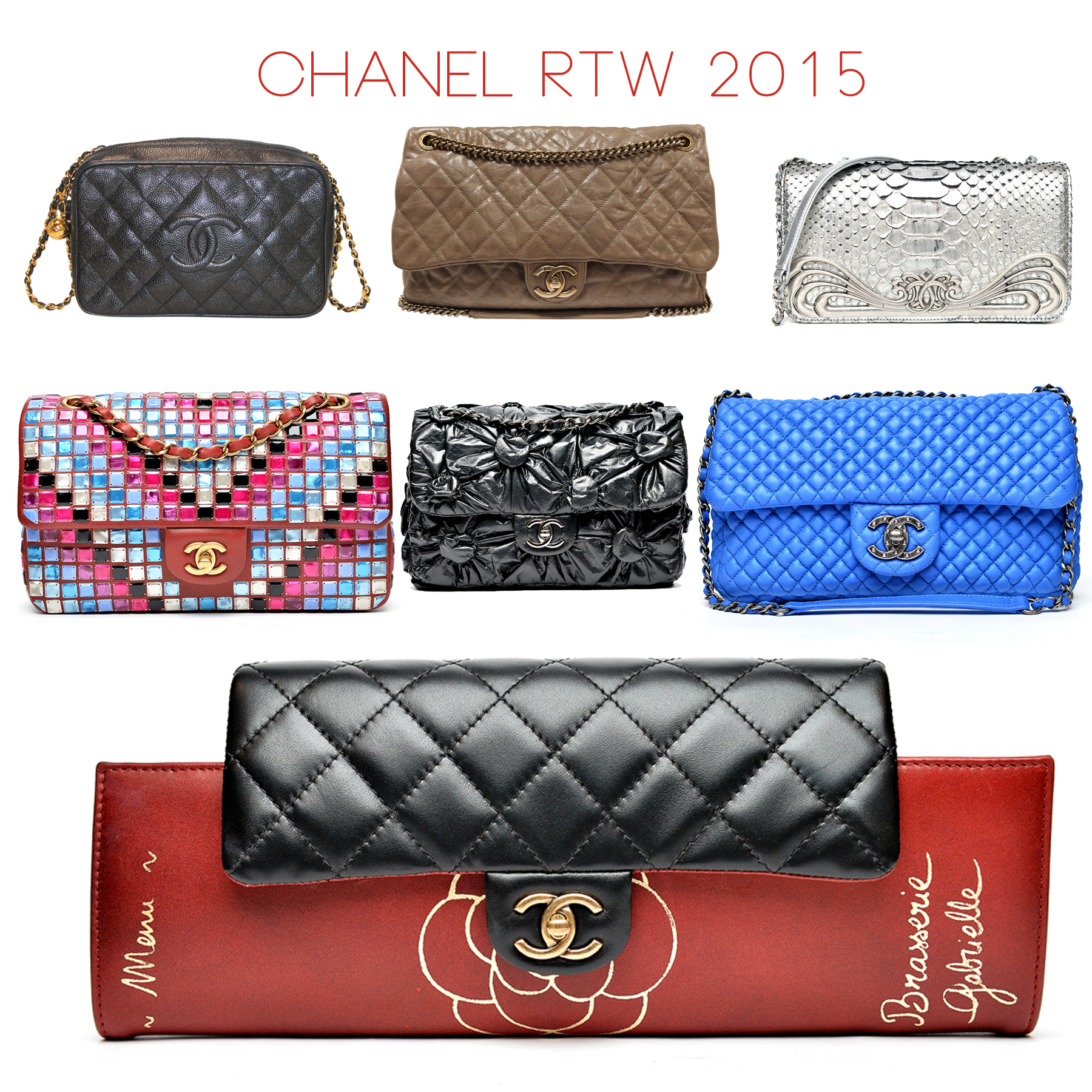 Chanel also jumped on the bandwagon with the bright sky blue color of the season. In additional, Chanel incorporated color blocking tiles, vinyl flowers, and metallic silver python on their flap bags. The big surprise to Chanel this season is this gorgeous red and black Camellia flap clutch! For more awesome Chanel, Celine or Stella McCartney handbags and accessories check out SellYourHandbag.com! If you're closet is full to the brim with handbags you don't wear anymore, then hop to spring cleaning and sell those handbags for cash! SellYourHandbag pays top dollar for your gently worn luxury designer handbags and accessories!
Related articles