Color-splashed clutches and satchels abound in Chanel's new spring handbag offerings for 2014. Soft fabrics, bright geometrics and metallic-quilted exteriors delineate Chanel's line this year. The well-accessorized Chanel woman will carry anything from a colorful canvas tote to a sequin-encrusted clutch as she goes about her errands in 2014.
Glitter and Glam
Chanel's Red/White/Pink/White Sequined Bag with flap is understated yet flirtatious all at once — sort of a nautical take on the girly-girl look that Chanel does so well.
The Black Boy Chanel by Night Flap Bag is perfect for an evening out on the town. With just enough glitter to offset any outfit, this savvy little black clutch doubles as a shoulder bag. It's all in how you hold it.
If it's gold you're craving, then the Chanel Gold Reissue WOC bag has you covered. A stylish flap clutch in trendy quilted metallic gold has enough glam to see you safely through dinner and dancing at all the city's finer establishments.
Daytime Radiance
Chanel's Navy Blue Boy Chevron Flap Medium Bag has all the elegance of Chanel, but for all your daylight needs. This is what the fashionable young woman carries throughout her work- and errand-filled day.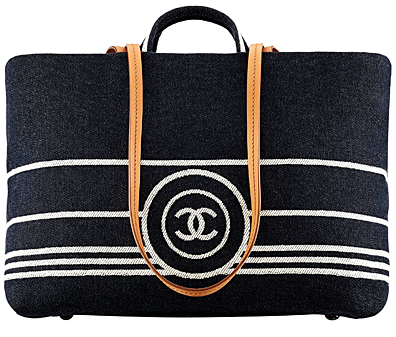 The Chanel Shopping Denim Tote Bag isn't your average green alternative. Designed using black, ivory and brown, this generous-sized bag has room for all your necessary baubles.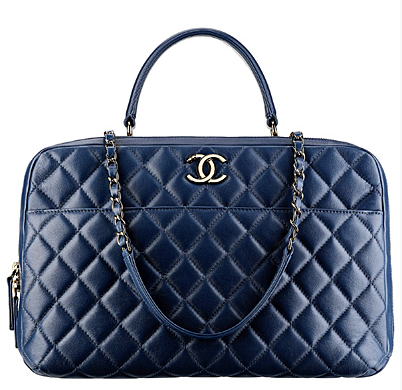 Chanel's Dark Blue Shopping Fever Tote Bag features a fun quilted exterior, shoulder strap and handle. If it's satchel you want, it's satchel you get — and a magnificent one at that.
Quality and Charm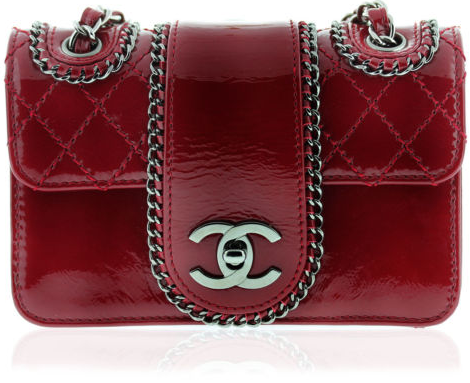 Since the 1980s, Chanel has been designing handbags for ladies with discriminating taste. The fun and flirty colors, fabrics and lines of 2014s new line guarantee this will be one spring worth dressing up for.
Related articles