The cyber event of the year is here! On Saturday October 3rd-Sunday October 4th, SellYourHandbag in Boca Raton, Florida is hosting their very first "48 Hour Pre-loved Louis Vuitton Cyber Trunk Show. We're personally inviting each and every one of our fans to our huge cyber event where we will be SLASHING prices on your favorite pre-loved Louis Vuitton handbags and accessories such as the Neverfull, Speedy, and Alma! This event takes place ONLY on our website, and we're guaranteeing you won't find any of these Louis Vuitton handbags and accessories for less! We're reducing prices so LOW that you'll be tempted to buy not only one handbag, but also that awesome LV wallet to match! All of our listed handbags are 100% guaranteed authentic. Some handbags come with original receipt, tags, and dust bag; while others may not.
The pre-loved Louis Vuitton handbags and accessories will appear under the "Louis Vuitton Cyber Trunk Show" tab on our website at exactly 12am, on Saturday, October 3rd, and will go back to regular price after 48 hours. It's almost time for the holidays, so this is the perfect opportunity to buy your loved one that Louis Vuitton bag she's been drooling over! Let's not forget about the men out there! We have some awesome, but limited amount of men's bags and accessories that we will be slashing the prices on as well!
Just to get your adrenaline pumping, here's a few examples of the Louis Vuitton handbags that you'll see during the sale!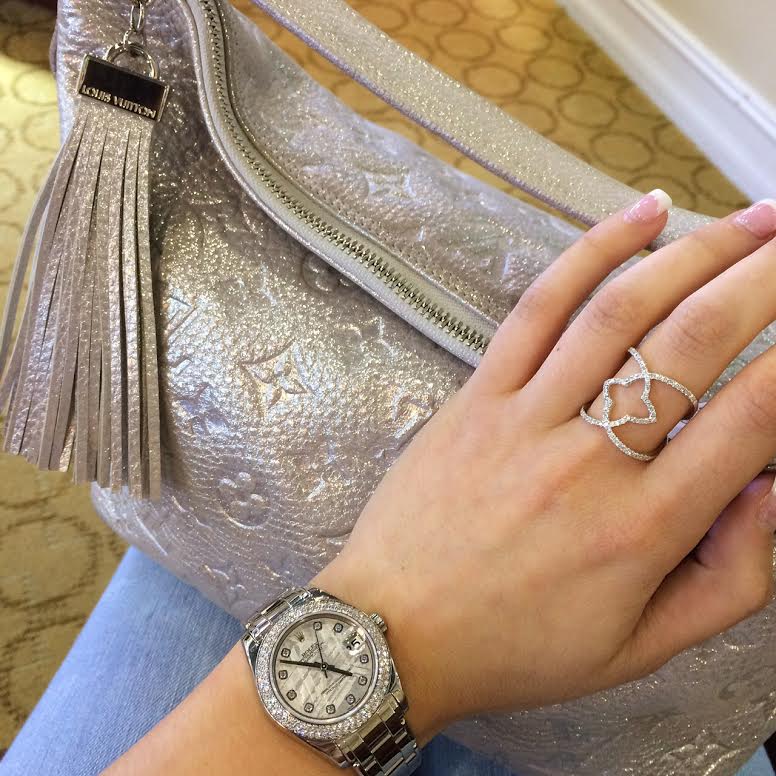 As requested by many fans, our Louis Vuitton Silver Halo Empriente shoulder bag will be on sale along with another favorite, the LV Rose Velours Alma PM! Both of these bags are pre-owned but look as if they have never been worn! Our 48 Hour Pre-loved Louis Vuitton Cyber Trunk Show was created to coincide with another fabulous trunk show that will be taking place on October 3rd by our favorite jewelry store, Raymond Lee Jewelers. During the day on Saturday, October 3rd, RLJ will be hosting a huge designer bridal trunk show, in store, to show off their fascinating designer engagement rings, wedding bands and diamonds! Jewelry and handbags are the perfect accessories, so we just had to create this cyber event to show off our huge inventory of pre-loved Louis Vuitton handbags.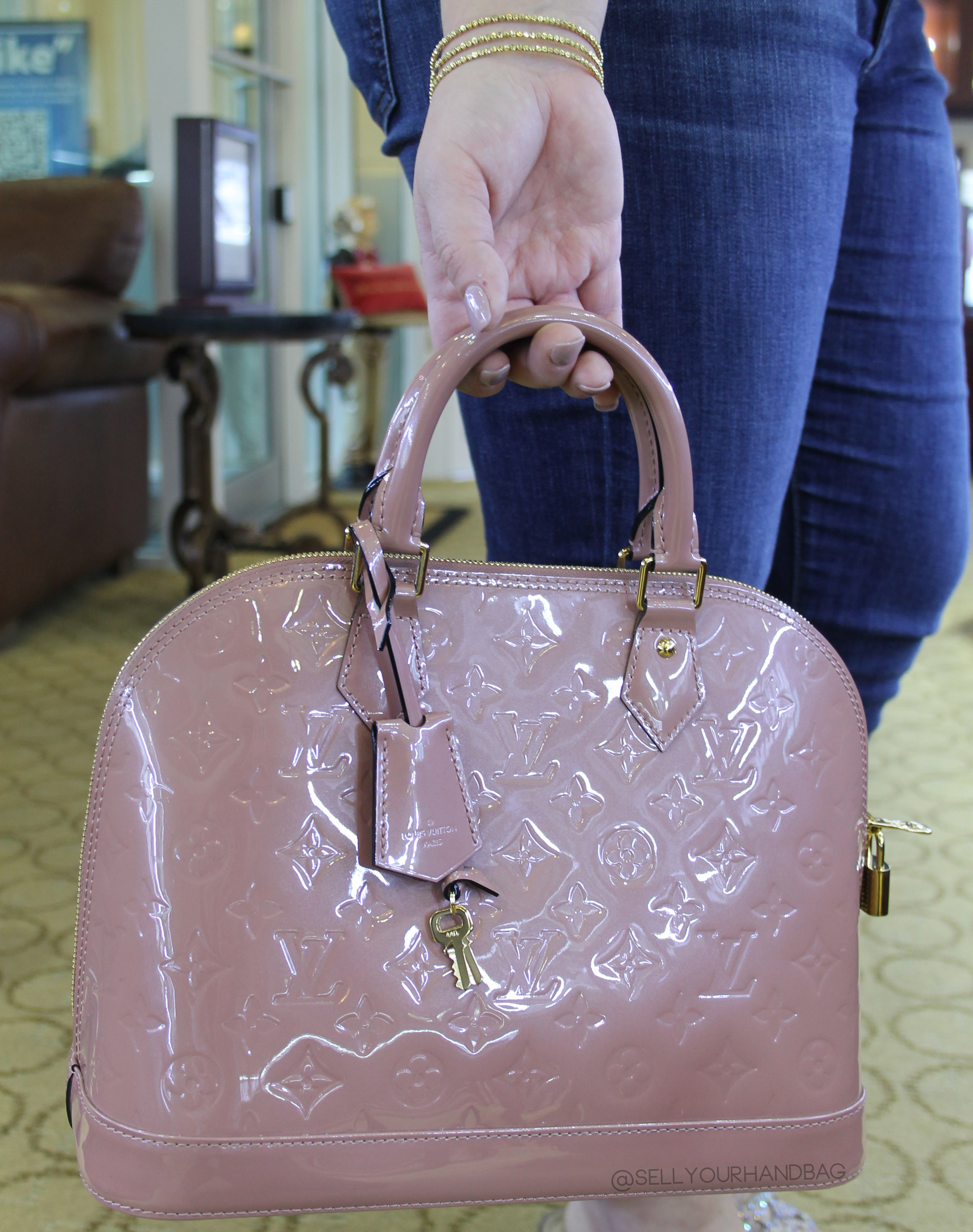 We've made this cyber sale super user friendly! Our quick and easy checkout through PayPal allows you to quickly place the Louis Vuitton bag of your dreams into your shopping cart and allows you to continue to shop for more! There is only one of each handbag, so if you love it, grab it before someone else gets a chance. After you have purchased your handbag, we will send you a tracking number for your shipment. SellYourHandbag offers FREE USPS Priority shipping for domestic orders. For those who are purchasing internationally, there is an additional $100 charge for shipping. We pack and ship each handbag with pure love and good vibes!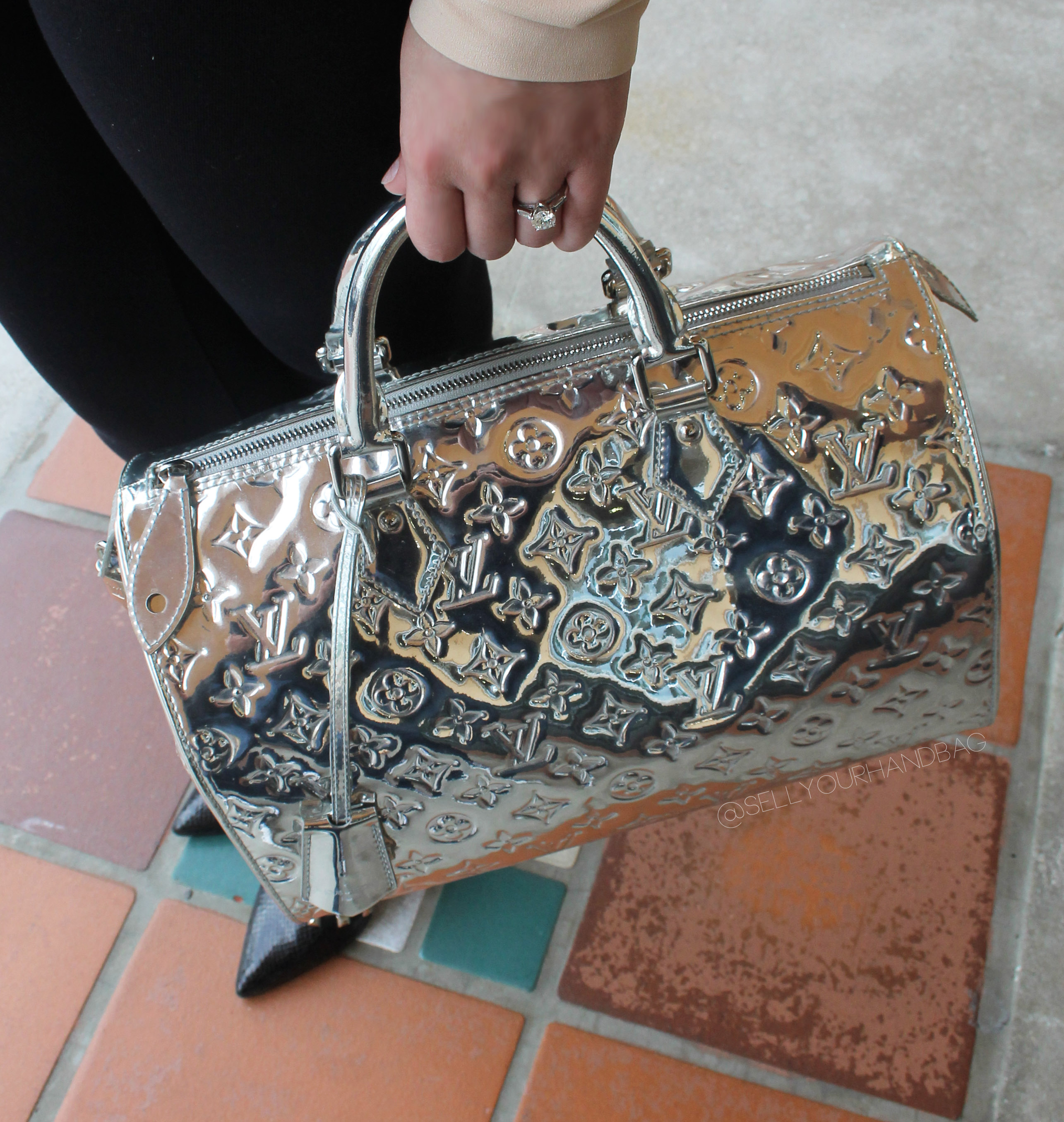 Have you been looking for that perfect handbag that can accommodate all of your belongings on a daily basis? Well we'll bet your bottom dollar that you'll find exactly what you're looking for during our 48 Hour Pre-loved Louis Vuitton Cyber Trunk Show! If you've never owned a Louis Vuitton handbag, then you're missing out on owning one of the most prestigious designer handbag brands that have long reigned the fashion industry. Louis Vuitton handbags hold their value, just like a Rolex watch, or luxury car such as a Ferrari. If you've ever thought about selling your Louis Vuitton handbag in the near future, then SellYourHandbag in Boca Raton, Florida is the place to visit!
We purchase gently worn luxury designer handbags such as Louis Vuitton, Hermes and Chanel. We pay the most for your handbags in excellent condition, purchased within the last two years, with box and original receipt. Don't have the original receipt? No worries, we still pay top dollar for your handbag! We know your handbag is worth cash, and we're willing to pay it! Our educated and knowledgable buyers offer free consultations for your handbags and accessories. If you're not local to our Boca Raton showroom, simply snap a few photos of your handbag, showing the condition in different angles, and send them to our friendly buyer who will offer your a free consultation via e-mail! We make buying and selling pre-owned designer handbags a sinch! If you accept our offer, we will pay you in cash, through PayPal, or issue you a check in the mail if you're not local. We also accept trades!
Don't forget to save the dates for the 48 Hour Pre-loved Louis Vuitton Cyber Trunk Show! As the year transitions to fall, and winter crawls in, this is the perfect event to start your holiday shopping, and brag about the best deal that you've ever encountered!
See you there!
Related articles