Louis Vuitton Handbag Sale in Boca Raton
During the weekend of October 3rd through the 4th, SellYourHandbag in Boca Raton, Florida is hosting their very first 48 Hour Pre-loved Louis Vuitton Cyber Trunk Show! This is one sale you don't want to miss! During this sale, SellYourHandbag is slashing prices on each and every one of their pre-loved Louis Vuitton handbags, such as the Neverfull tote, and Speedy models. The cyber sale only takes place at SellYourHandbag.com and starts at midnight on October 3rd. If you've been waiting for that specific Louis Vuitton handbag to go on sale, then this could be the opportunity for you!
There are many perks to owning a pre-owned designer handbag, and the number one perk is the cost. SellYourHandbag in Boca Raton sells luxury designer handbags and accessories that are in good to pristine condition. Each and every handbag is guaranteed 100% authentic before being listed on their website. The price of a pre-owned designer handbag is way less than that of the retail price. Whether the handbag is three months old, or two years old, you're guaranteed to pay less than retail. SellYourHandbag even accepts offers on their bags and accessories! During their 48 Hour Pre-loved Louis Vuitton Cyber Trunk Show, SellYourHandbag is slashing the prices EVEN more than they are already listed. Their entire Louis Vuitton inventory is on sale, including the most popular totes, clutches, and accessories. Looking for that matching Louis Vuitton wallet, but don't want to spend nearly $1000 brand new? All Louis Vuitton accessories will be listed with prices you can't refuse.

This Louis Vuitton Damier Ebene Coin Purse will be on sale during our 48 Hour Cyber Trunk Show! Here's a spoiler alert…this coin purse will be on sale for only $300! These coin purses retail for nearly $500 or more! This particular one comes with original box, dust bag and copy of the original receipt! It's in excellent condition and honest you'd never know it was pre-owned! See, SellYourHandbag in Boca Raton has got you covered in owning the best pre-owned Louis Vuitton handbags and accessories.
Another favorite that will be on sale this weekend is this Louis Vuitton Shirley White Multi-color Clutch Purse! Everyone needs to own at least one clutch in their wardrobe, so this Shirley clutch is perfect! The multi-color monogram canvas goes with every outfit, is the perfect size for your wallet, cell phone and car keys, and is ON SALE! Another spoiler alert…this bag will be on sale for only $500!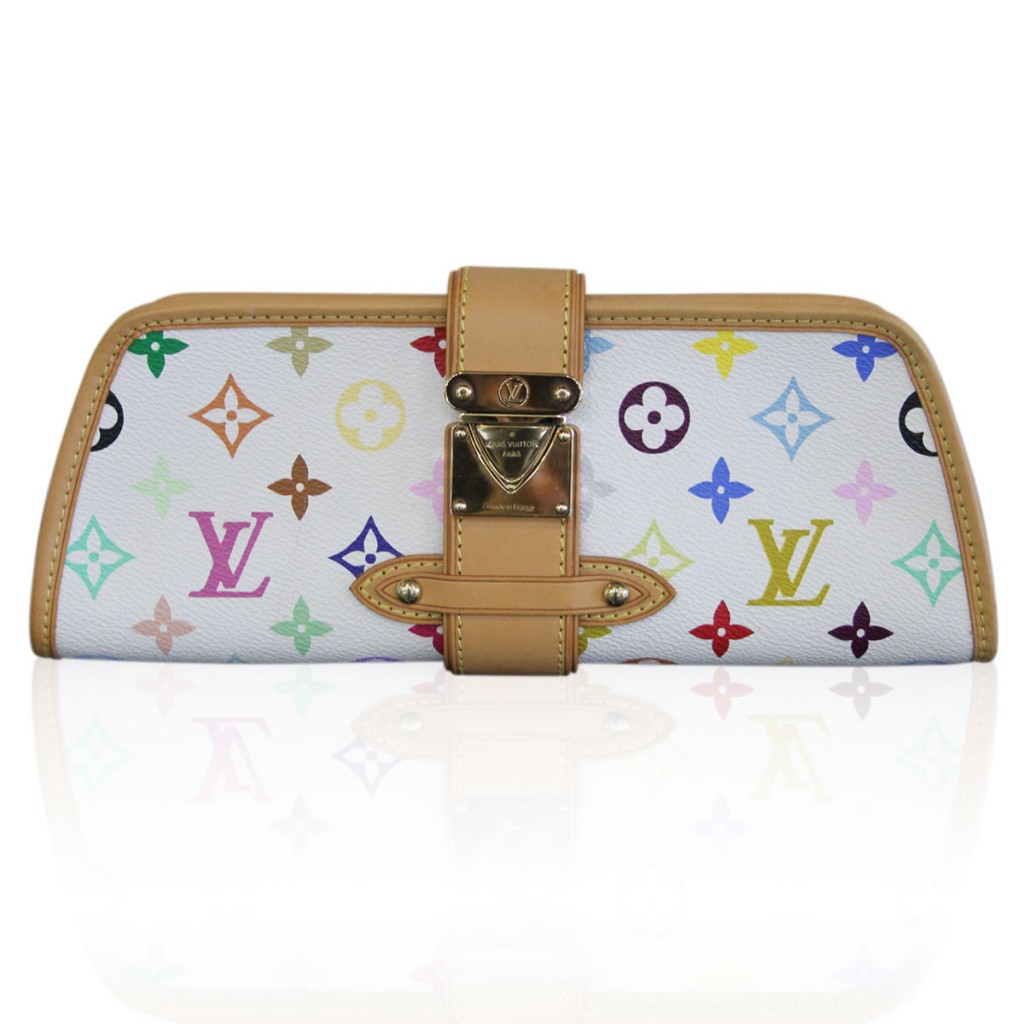 This 48 Hour Cyber Trunk Show is your best bet to find some of the most popular Louis Vuitton models are amazing prices! The holidays are right around the corner, so now is the time to start your holiday shopping on a budget! Find your girlfriend that perfect Louis Vuitton handbag for less than retail and save hundreds of dollars which allows you to buy that Louis Vuitton wallet to match! It's only a 48 Hour sale, strictly on SellYourHandbag.com. This sale starts at midnight tonight, so be sure to set your reminders on your phones! See you there!
Related articles