Patriotic Designer Handbag Style Tips
Start those grills, pour those Margaritas, light those fireworks, grab your favorite Chanel, Louis Vuitton or Hermes bag, because it's almost Independence Day! Time to rack out the red, white and blue for your Fourth of July festivities, but first, outfit check! Do you have your denim shorts, aka, daisy dukes? How about those America flag crop top T-shirts? Make sure you grab those comfortable sandals or shoes especially if you're plans are to lay out at a park to watch the fireworks display. Add a little accessories, some awesome rings and layered necklaces, and last but not least, don't forget your patriotic designer handbag! Here are a few awesome style tips for your perfect Fourth of July outfit starring your favorite luxury designer handbags!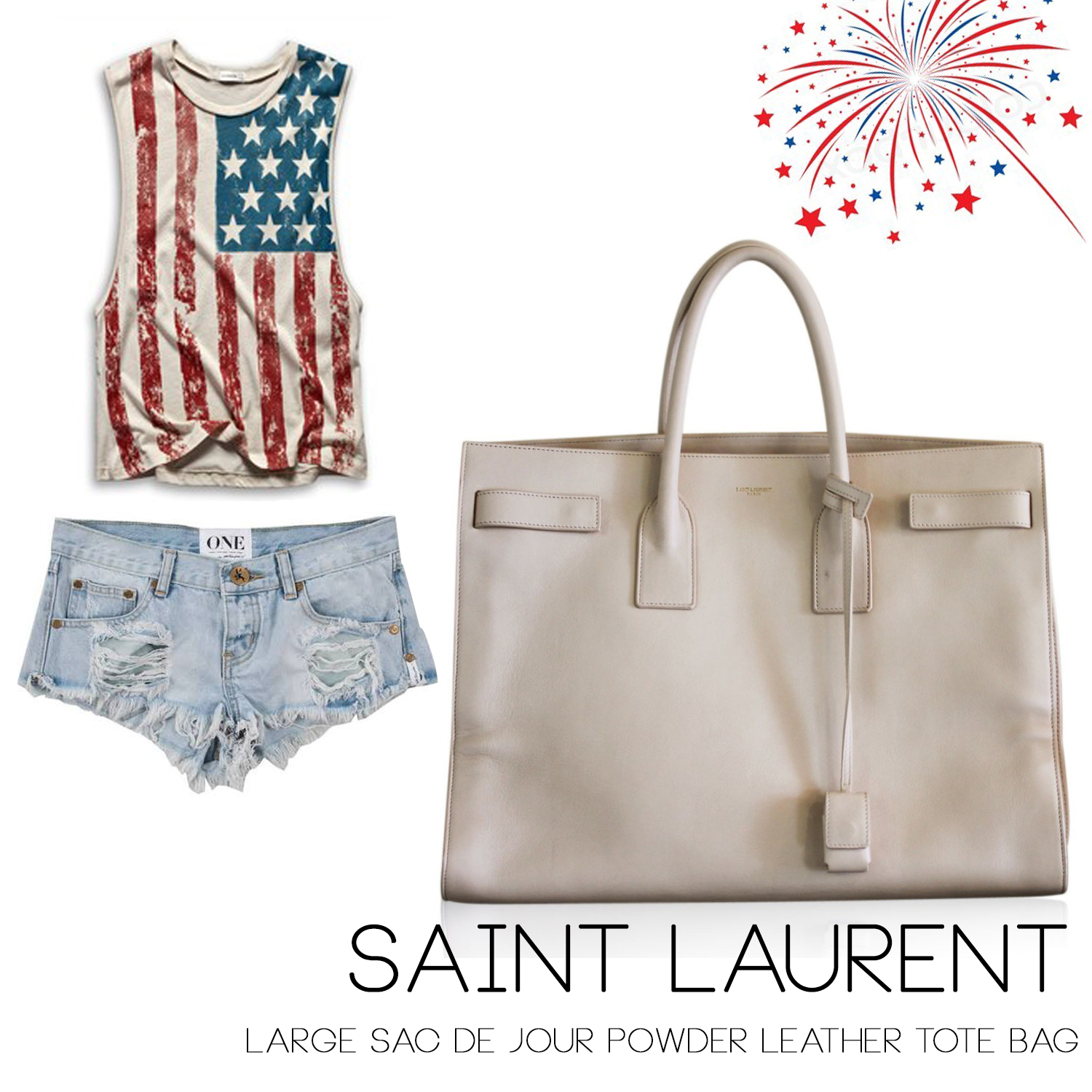 This Saint Laurent tote is the perfect touch added to your patriotic ensemble! Grab a vintage-style American flap tank, paired with some cute ripped daisy denim shorts, and you're ready for a fun-filled All-American Independence Day! Take this tote to the beach for some sunshine and tan lines, or plan a barbecue at the park with family and friends!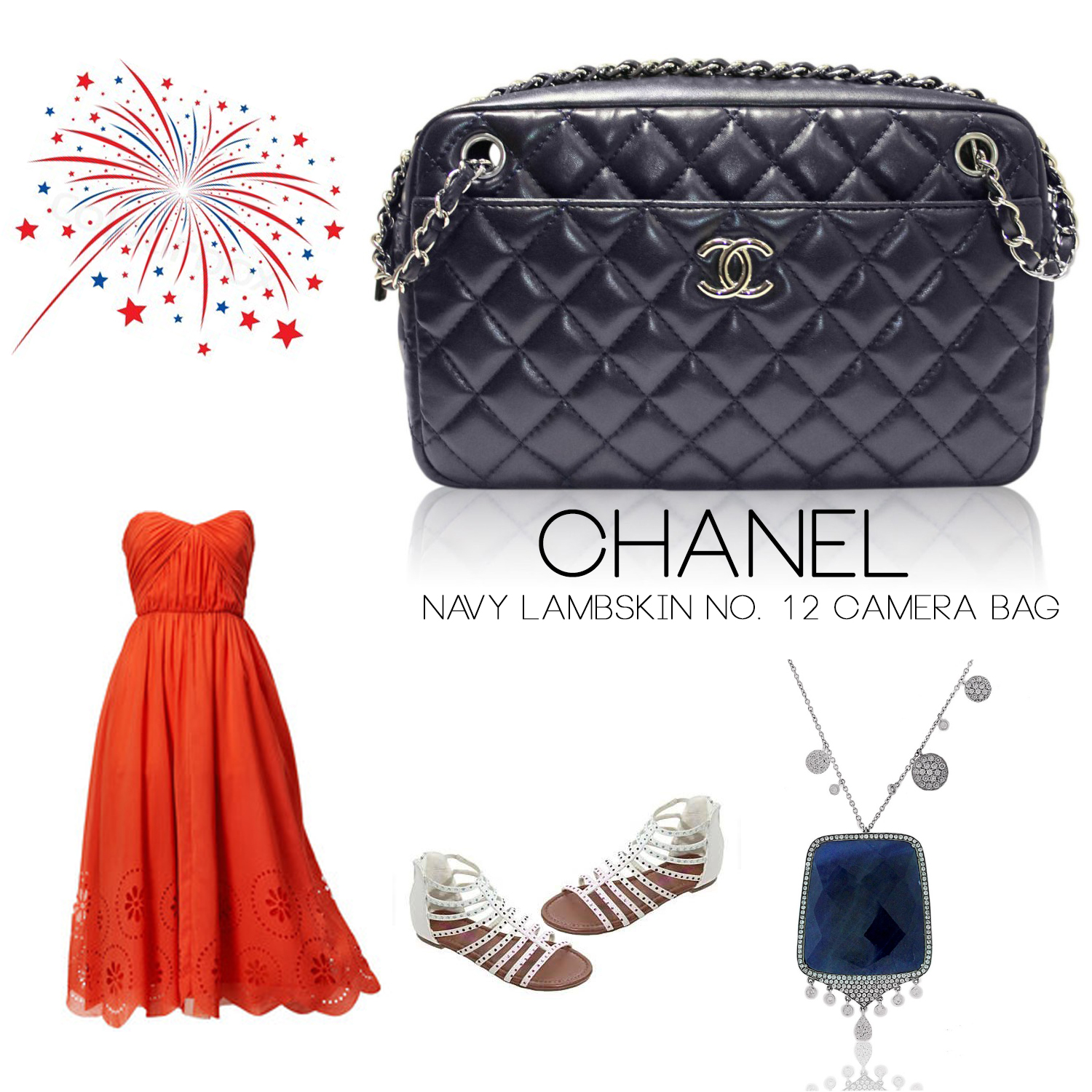 This outfit screams patriotic with a super flirty bright red sundress styled with white gladiator studded sandals! Add a little bling with this gorgeous Meira T sliced Blue Sapphire and Diamond necklace! Keep your cell, make up and cash handy with this awesome Chanel No. 12 Navy Lambskin Camera bag! This bag is perfect for the Fourth, with a classy and chic look that can take you from casual day time festivities, to a romantic evening under the fireworks!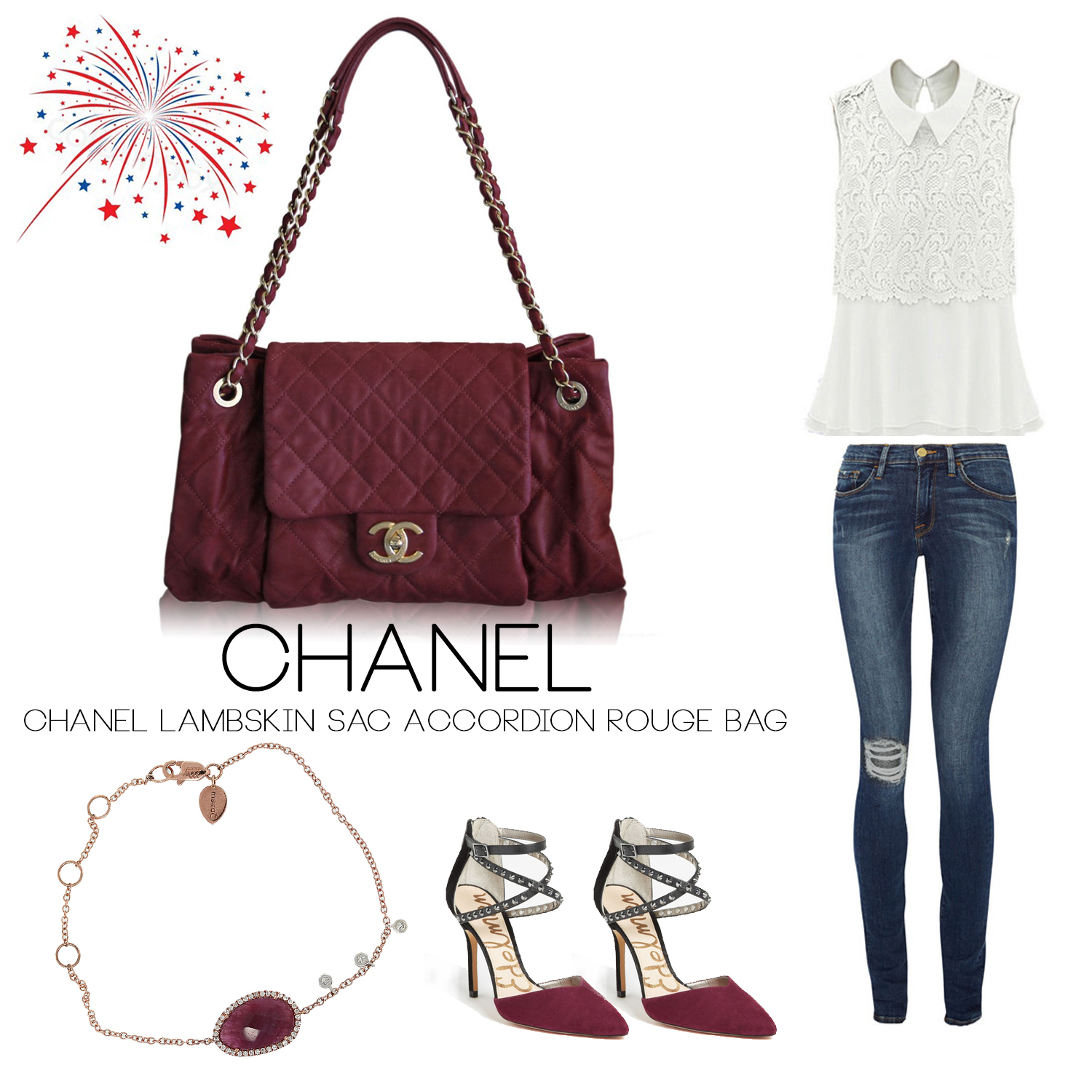 Here's a more subtle approach to the red, white and blue themed outfits. From day to night you can dress up this stunning Chanel lambskin Sac Accordion Rouge flap bag! Add cute and comfortable burgundy heels with a snug pair of skinny jeans and a flowing lace white sleeveless top! Add a bit of bling with another Meira T Slice Ruby and Diamond bracelet! This Chanel is absolutely gorgeous and is a perfect size to carry your Fourth of July essentials! Not like your classic flap bag, this Chanel bag has a very soft, smooth lambskin exterior. A total must have!
For more awesome patriotic designer handbags check out SellYourHandag in Boca Raton, Florida. They specialize in buying and selling gently worn luxury designer handbags and accessories. If you're not looking to spend a lot of money on a new handbag, but it must be designer, SellYourHandbag is the place to check out! Interested in selling your Chanel bag or Louis Vuitton handbag for quick cash for the holiday weekend? Bring your designer handbags into SellYourHandbag's boutique for a free consultation! They pay cash on the spot for your gently worn handbags and accessories! It's the perfect trade off for the perfect weekend! Bags for cash baby!
Be sure to be inspired by more fashion style tips with designer handbags by following SellYourHandbag in Instagram and Facebook! Pictures are posted daily of their huge collection of designer handbags such as Hermes, Chanel, Louis Vuitton, Gucci, Prada and so much more!
Instagram: @SellYourHandbag
Related articles