Monday Must Haves: Louis Vuitton Speedy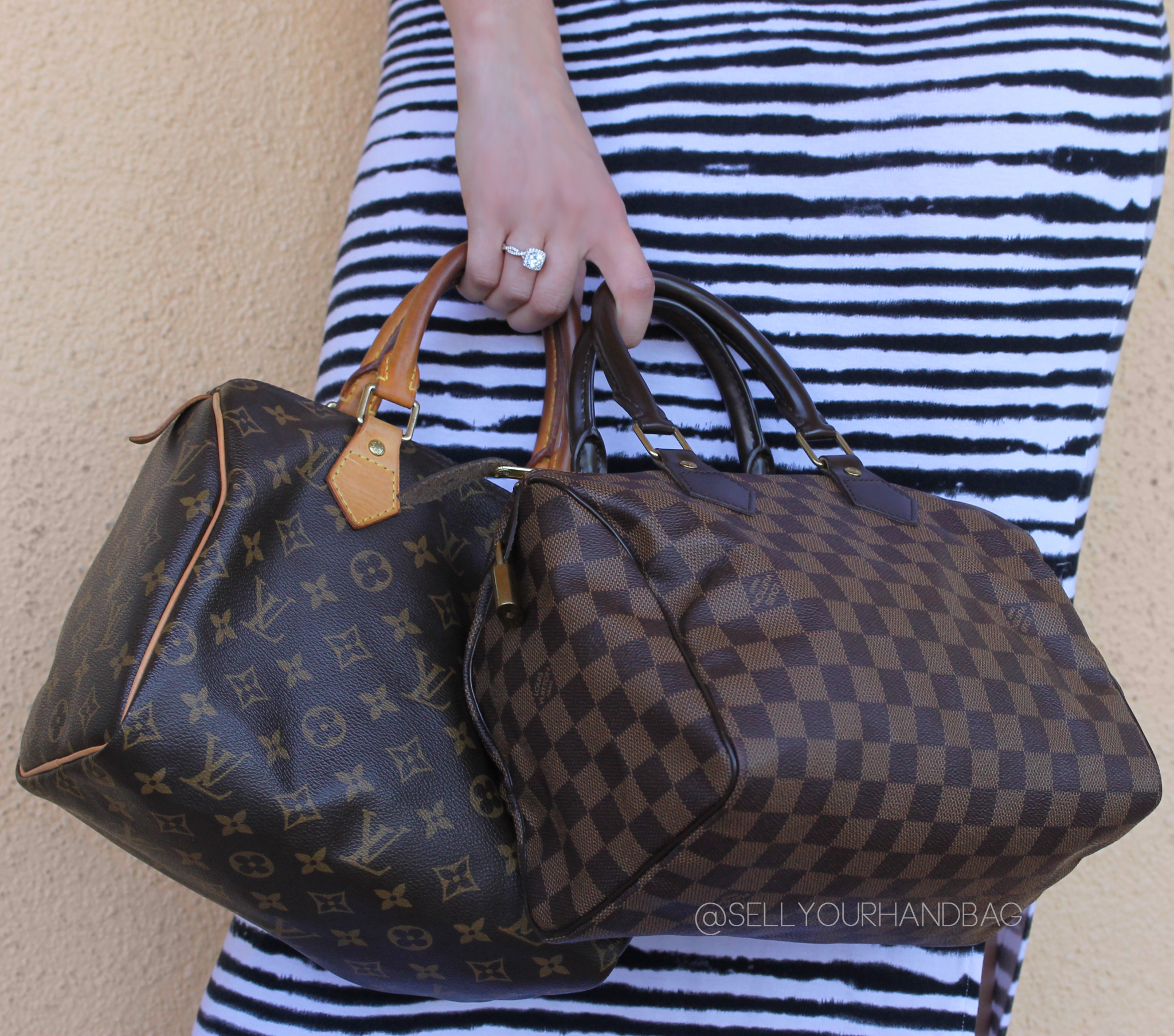 The Louis Vuitton Speedy is an iconic, chic and timeless handbag that will last forever. A bag that comes in different fabrics, patterns, and sizes, but all serves the same purpose, there's no wonder it has reigned as one of the most popular handbag models from Louis Vuitton. This Monday we are shinning the spotlight on the Louis Vuitton Speedy bag as a MUST HAVE for every day or special occasion use. The Speedy is perfect in every way being that it is so versatile, and you simply can't just own one.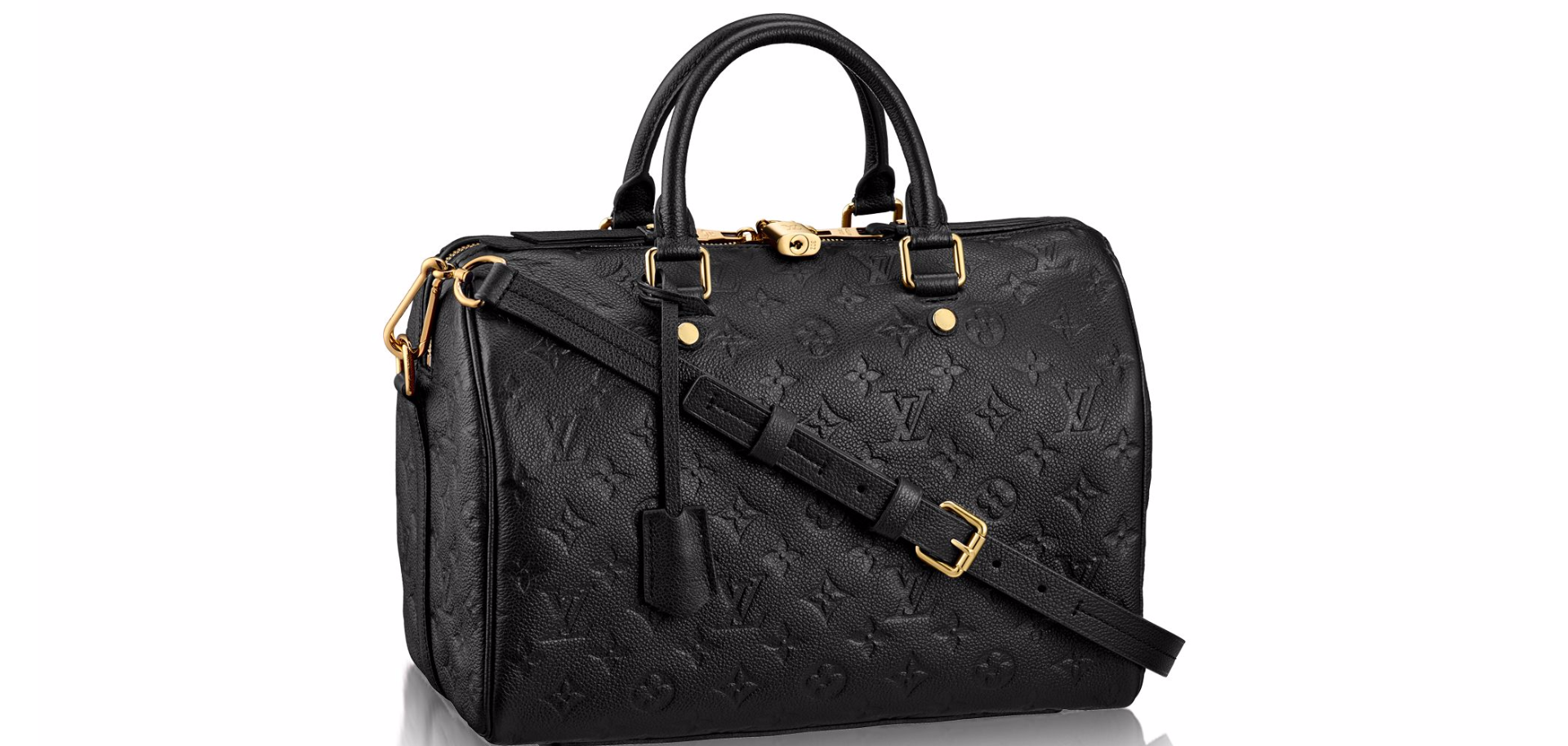 The Speedy comes in several different variations, the Speedy Monogram, Speedy Murakami, Speedy Bandouliere, Speedy Idylle, Speedy Damier and the Speedy Empriente. Each bag has the unique rounded, curved sexy structure. The Speedy Idylle, Bandouliere and the Speedy Empriente all come with the double rolled handles as well as the adjustable shoulder strap. The additional shoulder strap sets the bags apart from the Monogram and Damier Speedy 25, Speedy 30, Speedy 35 and Speedy 40 bags which do not come with the additional adjustable strap. The Speedy comes in 5 different color/styles of canvas. You can choose a Murakami style canvas, which is pictures below as the black and white multi-color version of the Speedy Murakami 30 bag. You can also purchase the Speedy as a Damier Ebene (brown) canvas Speedy, or a Damier Azur (white) canvas Speedy; and then there is the timeless and classic brown Monogram Speedy canvas. So many options to choose from, but wait there is more! You can also choose from the newly created Empriente Leather (embossed leather) Speedy Bandouliere or the Textile stitched canvas, the Speedy Idylle which comes in Sepia, Encre, or Fusain. Now you can say there is so many options to choose from for one model!
With so many options, the preference to purchase a Louis Vuitton Speedy truly comes down to the color, style and shoulder comfort level of the bag. If you're the type who needs that extra versatile comfortable adjustable shoulder strap, then deciding to purchase a Speedy Bandouliere may be the best option for you. If you're not too found of the basic monotone colors, then a Multi-color Murakami Speedy is the bag calling your name. If you enjoy a handbag that is elegant, simple, and neutral, a Monogram or Damier canvas in brown or white or the Empriente leather Speedy is the right choice for you.
There is also the need for extra storage, and with four different sizes to choose from, you can start off with the small Speedy 25 and grow into the Speedy 40 when you feel the need for more storage. We all get to that stage in life when we just seem to carry everything under the sun in our handbag, so knowing that we can own our favorite handbag in multiple sizes is a total dream! Haven't you ever owned that one favorite pair of sandals or sneakers growing up, and you just happened to out grow them one day and were never able to find them in your new size anymore? Well that could happen with a handbag, but in this case you won't have to worry about not finding the bag in a bigger size because Louis Vuitton has created several sizes to choose from for you to grow into.
If you're shopping around for the perfect Louis Vuitton handbag, then the Speedy model is one to look into and you don't have to spend a fortune either. SellYourHandbag in Boca Raton is having a huge summer blow out sale for all of their Louis Vuitton handbags and accessories! Be sure to check out their selection of Louis Vuitton Speedy bags and other timeless LV models for less!
Related articles