Click

HERE

to view our LOUIS VUITTON BLOW OUT SUMMER SALE!!!!
Buying Louis Vuitton handbags has now become easier than ever, and we're not talking about buying replicas. We've found the biggest LOUIS VUITTON BLOW OUT SUMMER SALE of the century at SellYourHandbag in Boca Raton, Florida! Each and every one of these Louis Vuitton handbags are 100% authentic and in gently worn condition! We know you're a fan of the brand, so why not treat yourself to an affordable gently worn Louis Vuitton handbag for summer! Check out these amazing Louis Vuitton deals we've found for you and your friends this summer!
We're all familiar with the famous Louis Vuitton monogram canvas handbags, yet they just seem to be sold out or way too over priced for us right? Well now is your chance to buy a pre-owned Louis Vuitton handbag from SellYourHandbag in Boca Raton, Florida. SellYourHandbag specializes in buying and selling gently worn luxury designer handbags and accessories. They pay top dollar for your designer handbags and sell for the best deals ever! They buy and sell around the world and unlike individual buyers and sellers on eBay, you're dealing with one boutique based out of Boca Raton, Florida who is well educated in knowing authentic versus replica handbags. SellYourHandbag in Boca Raton strives to providing the best customer service, while offering top dollar for your luxury designer handbags such as Hermes, Louis Vuitton, Chanel, Celine, Gucci, Prada and many more designers. They have proven to be one of South Florida's best boutiques to buy and sell pre-owned luxury designer handbags.
With detailed descriptions of condition for each handbag, and detailed photos of specific angles of these Louis Vuitton bags, you're guaranteed to receive the exact bag you've fallen in love with, with no gimmicks, no games, no surprises. Keep in mind that these bags are previously worn, however a bag can simply be pre-owned yet there are no signs of wear, so each bag differs from owner to owner. You're giving a Louis Vuitton bag a second chance at being worn, while saving hundreds at the same time! It must feel wonderful to save money while buying such luxurious designer brands knowing that they are 100% authentic! The best aspect of buying from SellYourHandbag is their 30-day money back guarantee! If you are not satisfied with your handbag, they will refund your money within thirty days of purchase!
Take a peek at just a few of the Louis Vuitton handbags on Sale now!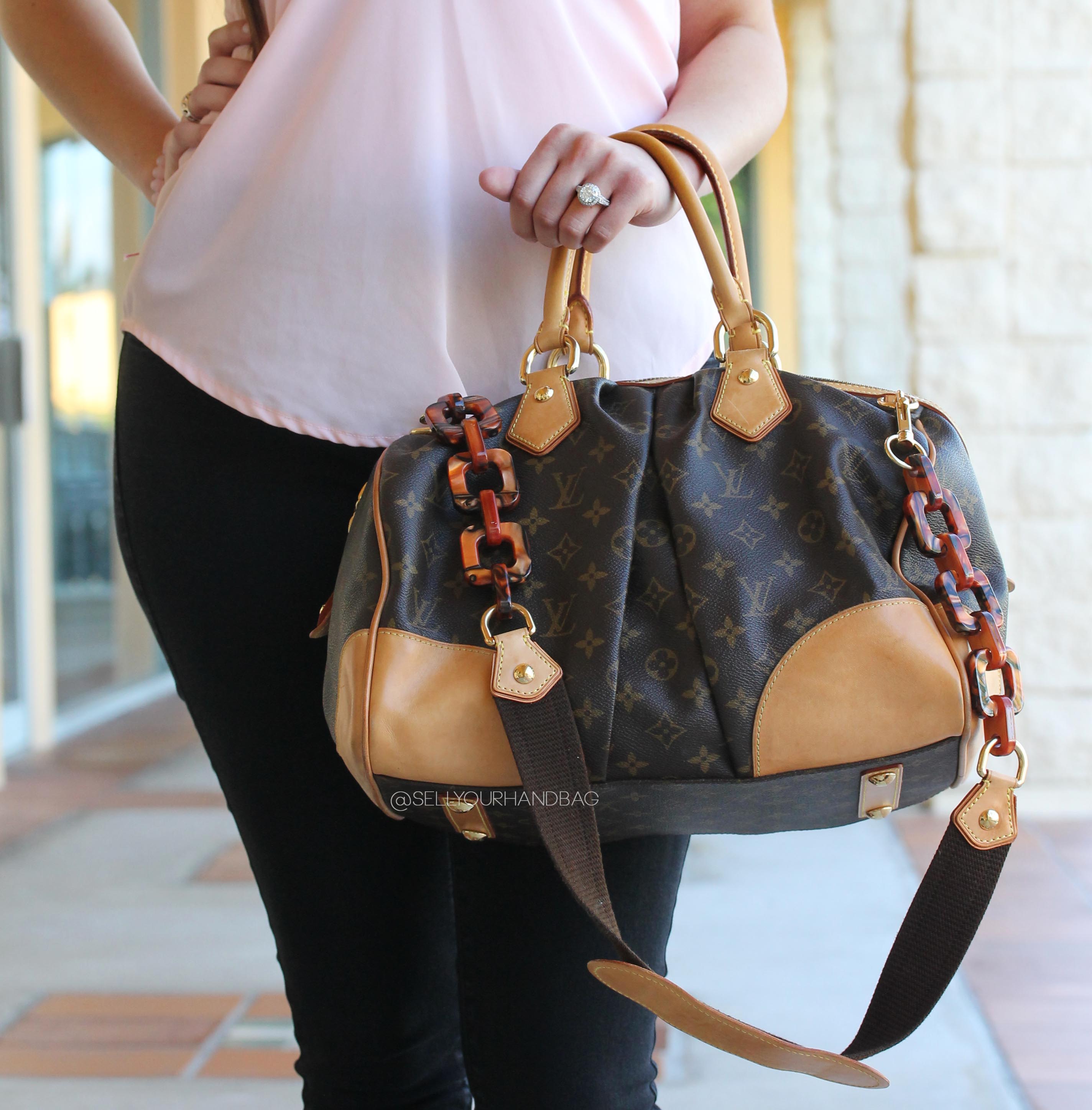 This gorgeous Louis Vuitton Stephen Tortoise Link Shoulder Bag is our number one "watched" handbag and now it can be yours for EVEN LESS! This RARE Tortoise Linked shoulder bag is perfect for every day use with more than enough storage space for all of your essentials! The long shoulder strap allows for comfort and ease, and the double rolled handles are perfect for hand held carrying. If you love Rare Louis Vuitton handbags, then this one is perfect for you!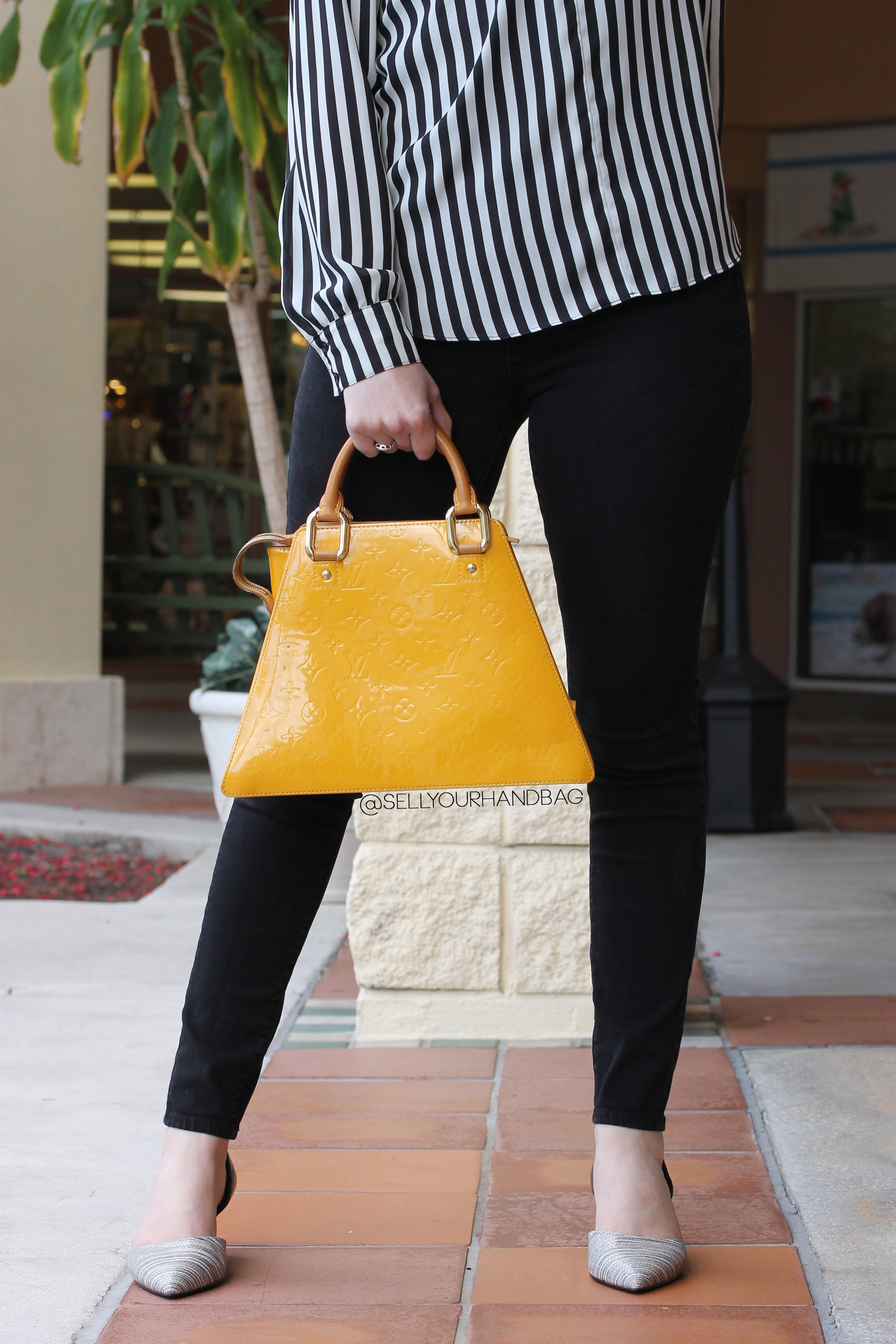 We couldn't do summer without adding a pop of color to bright up your day! This stunning pre-owned Louis Vuitton Mango Vernis Forsyth Handbag is not only super bold and petite, it's structurally eye appealing with it's triangular figure and style! The gorgeous Mango colored patent leather just screams summer fun in the sun! This is a must for those who love adding a simple pop of color to their wardrobe! Enjoy a night on the town with this perfect handbag that fits comfortably in your hands and carries just about everything you need for a late night date with your hubbie or a casual lunch with family and friends!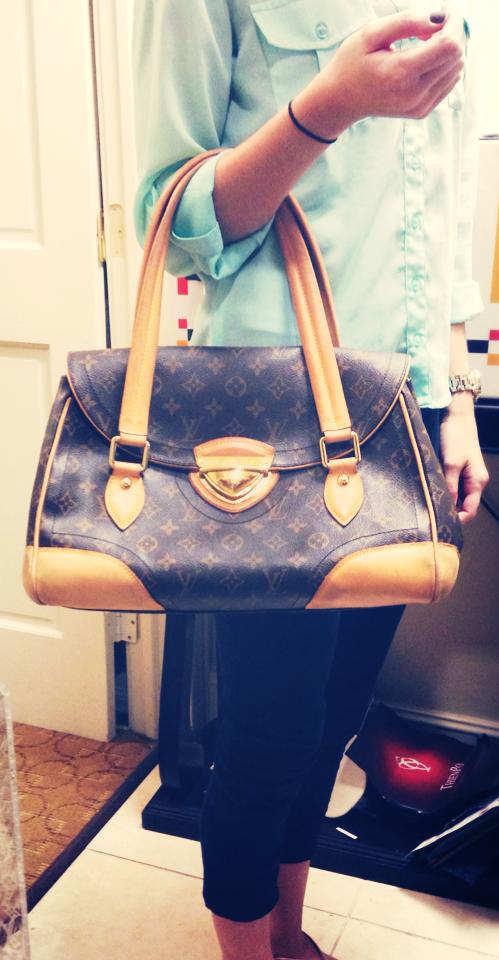 Don't you just love handbags that go well with every outfit, that you can simply carry just about everywhere? Well here is one for ya! This Louis Vuitton Beverly GM is calling your name! This large shoulder bag has a front flap with gold tone snap closure to keep all of your valuables safe and secure. This purse is stylish, comfortable, neutral and super affordable!
These are just a few of the awesome pre-owned Louis Vuitton handbags for sale at SellYourHandbag in Boca Raton. Don't waste any more time bidding on listings on eBay or trying to negotiate prices that are way over priced for Louis Vuitton handbags on other websites. Get your dream Louie bag at our Louis Vuitton Summer Blow Out Sale!
Related articles