Top 10 Affordable Resort Handbags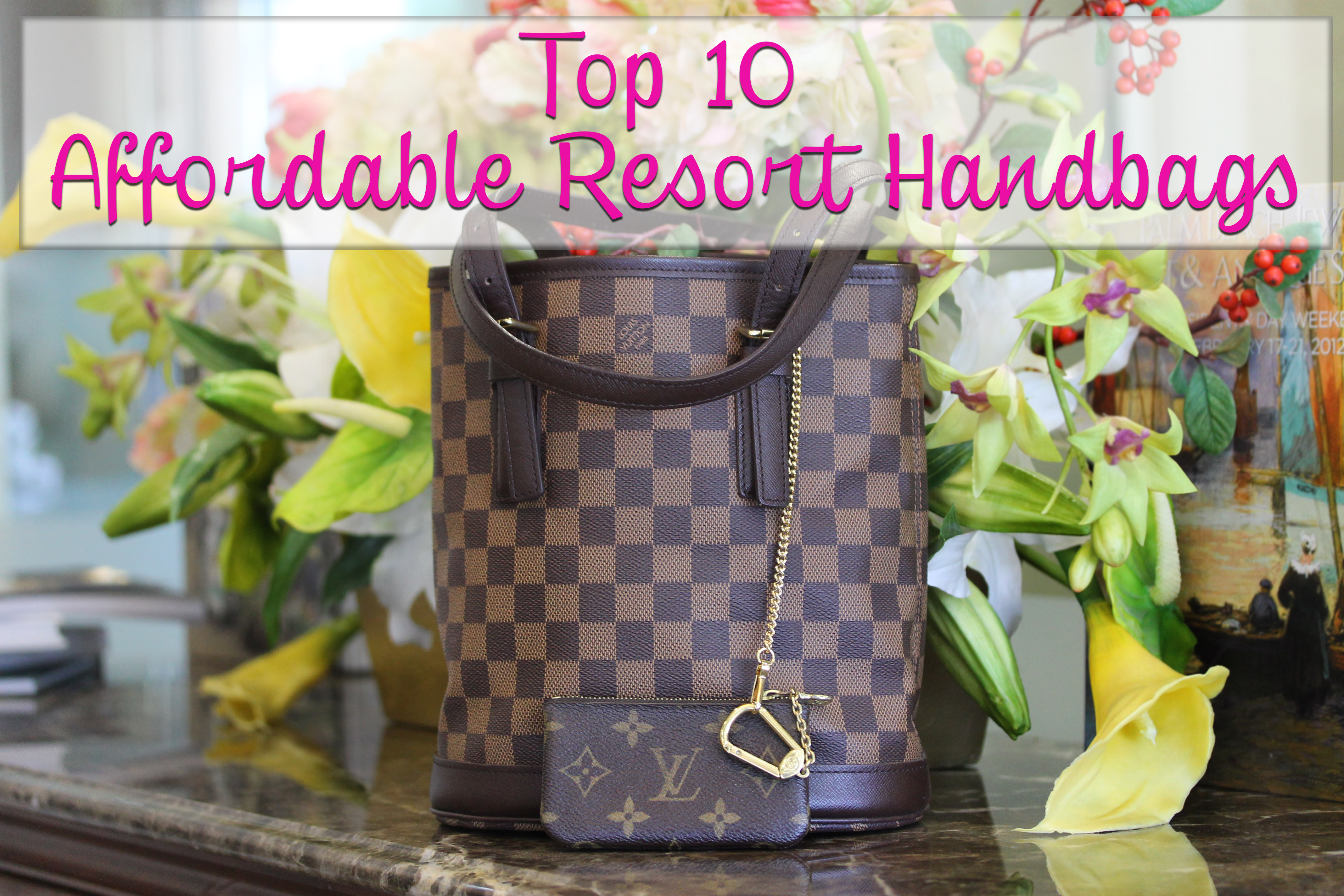 The skies are clear, the winds a blowing, and your excitement for a summer vacation has got your palms sweaty and a permanent smile on your face. Packing for a vacation is frustrating no matter how long you're away. It's important to make a list of exactly what you'll need for your trip away from home. You've got your outfits, bikinis, a couple pairs of sandals, flats and a pair of heels for those spontaneous romantic evening dinners, but have you got the perfect resort bag to carry all of your little knick-knacks throughout the day?
Bringing the perfect resort bag is key, especially if you're the type that loves to explore the country side, or island, depending on where your vacation takes place. Whether you're walking miles and miles up and down the coast line or down a strip mall in a different country, carrying the perfect resort bag is important. If you're the adventurous type and enjoy hiking or rock climbing, in addition or as a replacement to a normal backpack, carrying a lightweight resort bag is probably best. Cross body bags, and handbags with adjustable shoulder straps are also perfect for the outdoorsy vacationer. If the most outdoors activities you partake in are relaxing by the beach or poolside, then a canvas tote is your best friend. Totes are pretty much perfect for anything, with their deep interiors, and long shoulder drops. We suggest canvas for those who bring their bags with them to the poolside, in case of water damage. Leather totes are also very desirable resort handbags, however one must be a little more careful with keeping the bag out in the sunlight or near water, as it may cause discoloration of the leather and staining.
Deciding on what type of resort handbag to buy and bring along with you on your vacations, can be simplified by knowing what your plans are while on vacation, what outfits you are bringing, and what you'll need to carry day in and day out. If you're in a foreign country, obviously you'll need your passport, identification, and money, but you might also need a bottle of water, some sunblock, a towel, a couple of granola bars, some aspirin, and your make up. That's a lot to carry every day, so finding a bag with numerous compartments may be the most important detail for you when hunting for the perfect resort bag. A Balenciaga bag is a suggestion, considering the numerous zipper compartments inside and on the exterior of the bag. Though, if you're one who does not seem to carry much, and just needs a simple little cross body bag or petite shoulder bag to carry your wallet, sunglasses or make up, then maybe a Louis Vuitton Marais Bucket Bag is more your style. Don't freak out because we said Louis Vuitton, because we know that since you're planning to take a vacation, saving money is more important than spending it all before you even leave your house. This is where we come in, and we've found the top ten affordable handbags for you from SellYourHandbag in Boca Raton, Florida. Now, because South Florida is a key destination for vacation spots, SellYourHandbag is perfect for buying and even selling pre-owned luxury designer handbags. They buy gently worn designer handbags and accessories for top dollar, and sells them for way less than retail and other competitors. Check out the top ten affordable resort bags we've found for any type of vacationer!
Related articles