Best Designer Bags for Back to School

It's about mid-July and we know all you're still in summer mode but we have to come to the realization that school is right around the corner. Don't wait until last minute to shop for those perfect bags to carry all of your school supplies. Buy the best designer bags for back to school now! You carried a backpack throughout your entire childhood, and you're not a child anymore. It's now time for you to find the best designer handbag that will do all of the same work as a back pack would. This is the year you show up to class in style, and prepared to take on the year!
So, we decided to gather a few pretty awesome designer handbags for way less than retail that would be perfect alternatives to the norm backpack. Each bag has a different style and can be worn everyday to compliment your outfits.
Let's get the ball rolling with this pretty Louis Vuitton Metis shoulder bag tote! This bag is perfect to carry your heavy school books, your tablet, and folders. With a front pocket compartment you can store your pencil cases, cell phone, and even a light afternoon snack! This deep shoulder bag is not only spacious, it has a monogram canvas exterior which is tough and rugged and withstand the weight of all your heavy textbooks.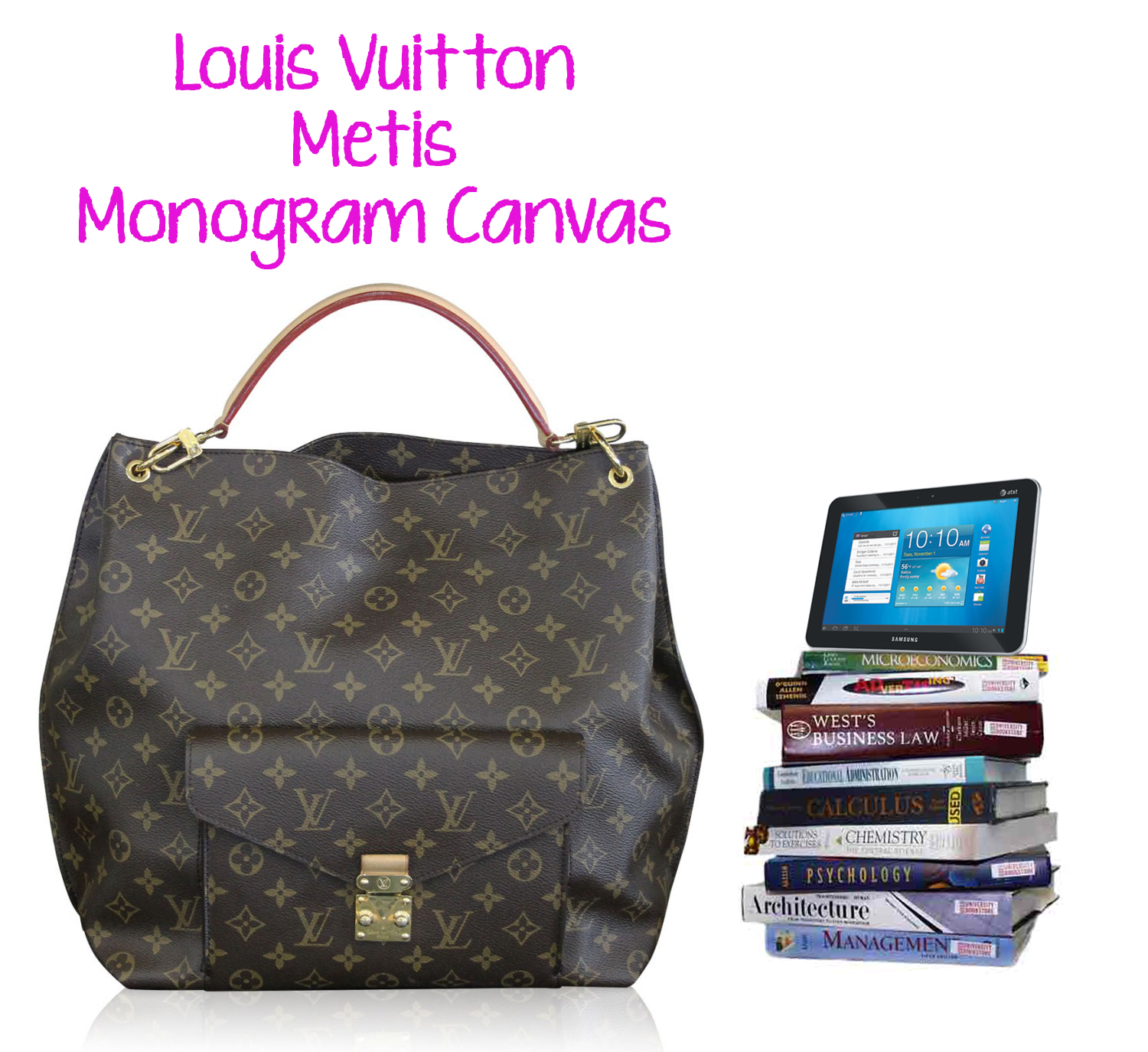 Not a fan of the shoulder bag and need some more support? Then this Louis Vuitton Reporter GM is what you need! The cross body shoulder strap allows for full support across your body. This also has the monogram canvas exterior to withstand your heavy supplies. This bag has multiple compartments to keep your folders and classwork separate from each other and keeps your organized to the "T". Carry your laptop or tablet with you for notes and presentation work? Keep your computers safe and secure in the center compartment of this bag. With multiple little pockets on the interior and large exterior pockets, you have more room in this bag than you would a normal backpack.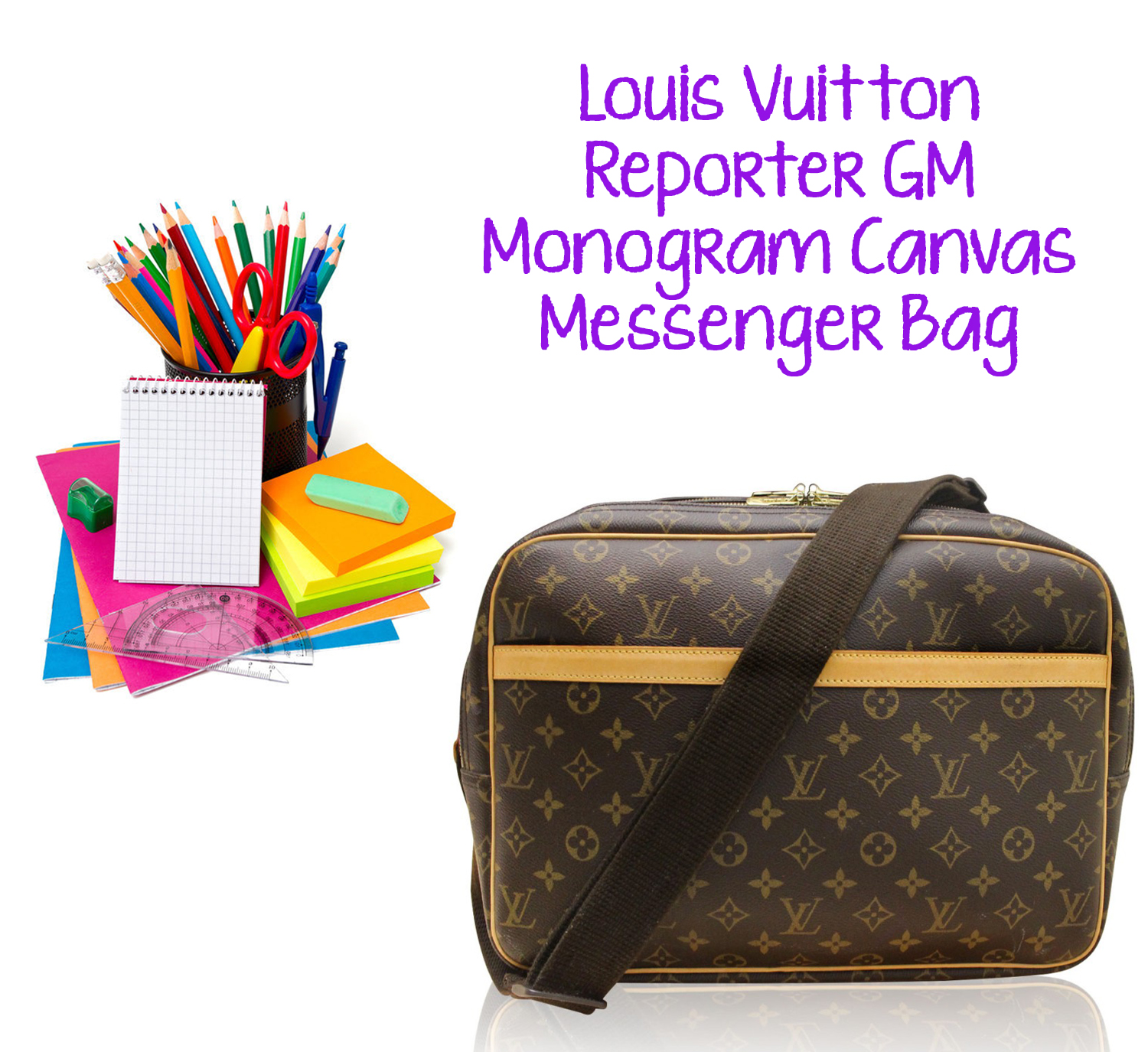 We want you to go back to school in style right, so why not buy a Balenciaga Giant Velo tote to use as your school bag? This giant tote holds just about everything you need for your classes in a day, plus more! Use your front pocket compartment to hold your calculators, pens and pencils, and use the huge interior compartment for your school books, laptops, folders and sketch pads! With two shoulder straps you can either wear this bag comfortably on your arm, in your hand, or wear it across your shoulder with the longer shoulder strap. The beautiful Blue Lambskin and Gold Tone hardware go perfect together on this bag and will have all of your friends envy you with jealousy!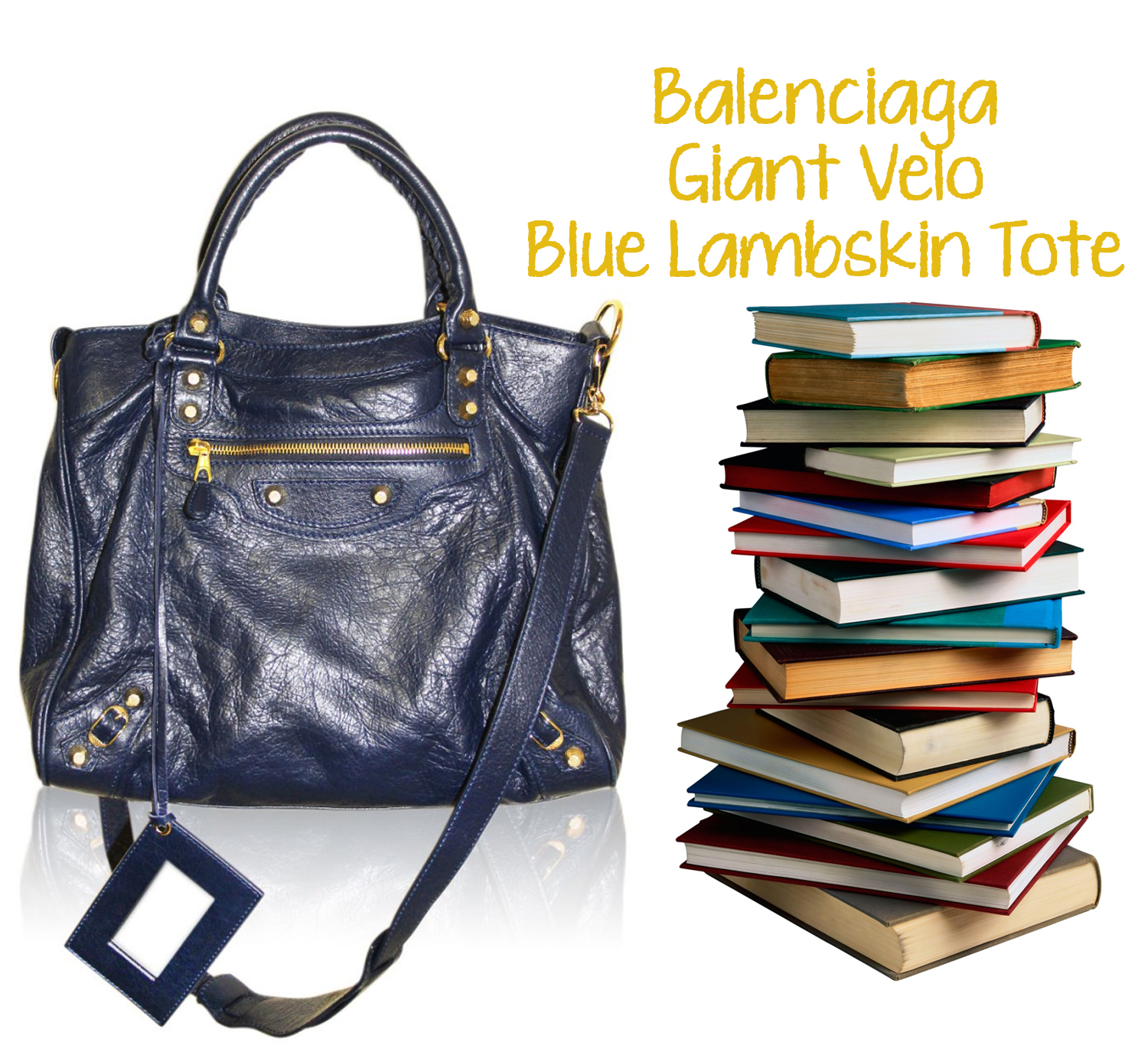 Don't roll your eyes when you see this Chanel Grand Shopper tote because we said we found the best designer bags for way less than retail! Not only is this Chanel bag super affordable, it is perfect for your daily commute from classroom to classroom! With a gorgeous Black Caviar Leather exterior this bag will go with just about anything you wear! There are two exterior pockets that you can slip a few folders into to separate your classes. There is also a huge interior with two large pockets to hold your pens and calculators, highlighters and post its! This bag will fit just about any size laptop or tablet! The shoulder straps are super comfortable and stylish with lambskin leather around the shoulder, and a braided silver chain towards the bottom of the straps.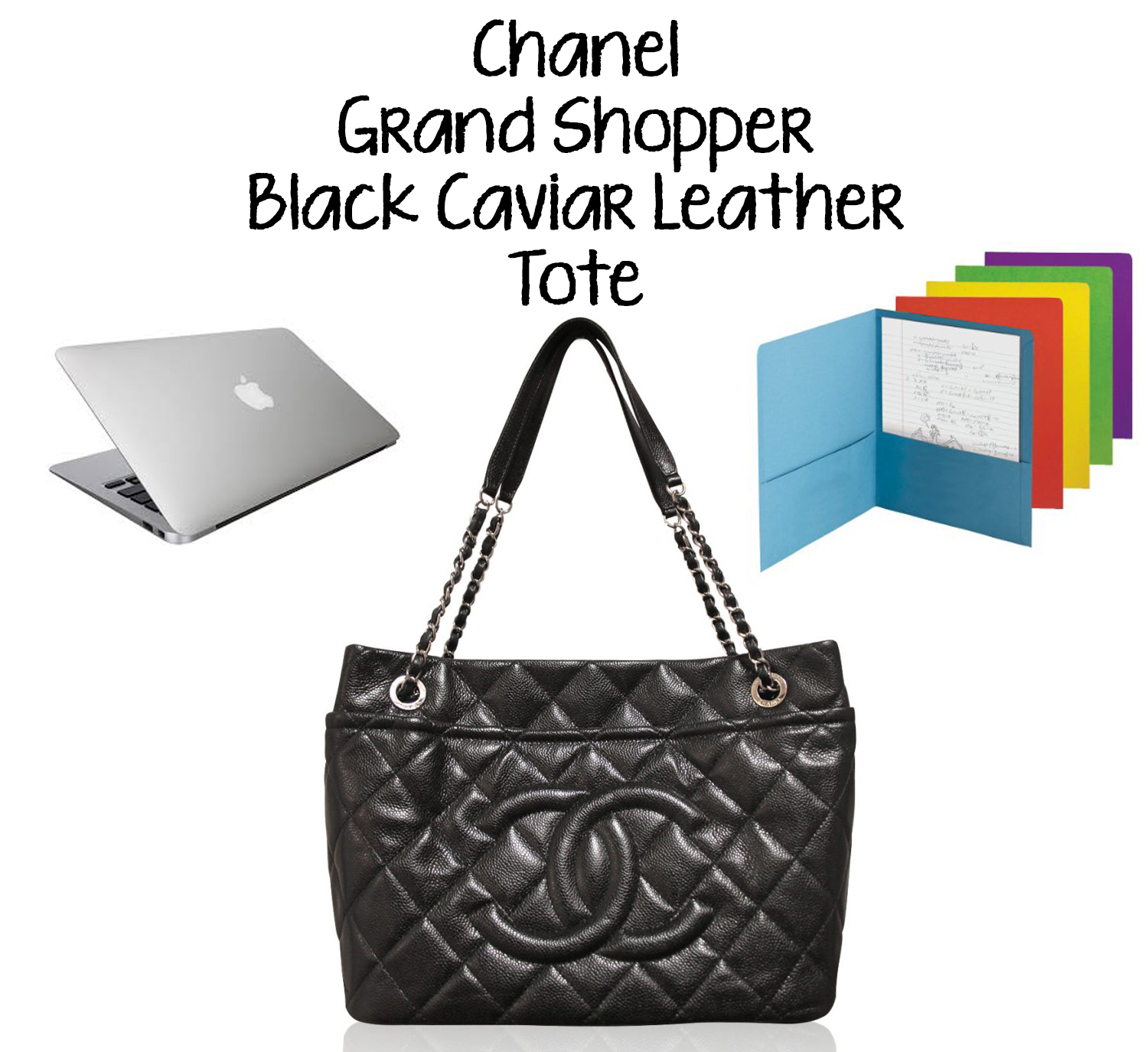 Here's another messenger bag that you will totally fall in love with! This Proenza Schouler Large PS Courier is exactly what it's name is cut out to be; a courier! This bag can carry everything you need for class, your lunch, a change of clothes, even your laptop! The deep interior contains several zipper compartments to keep your cell phone, and money save and secure. The front flap closure is awesome because it keeps everything hidden, so no matter how much messy paperwork you have inside, you'll look organized and clean from the exterior. There is also one additional pocket compartment on the back of the back to add a few additional papers or folders. The adjustable shoulder strap allows you to wear this bag over the shoulder or cross body! Another perfect messenger bag you can wear daily!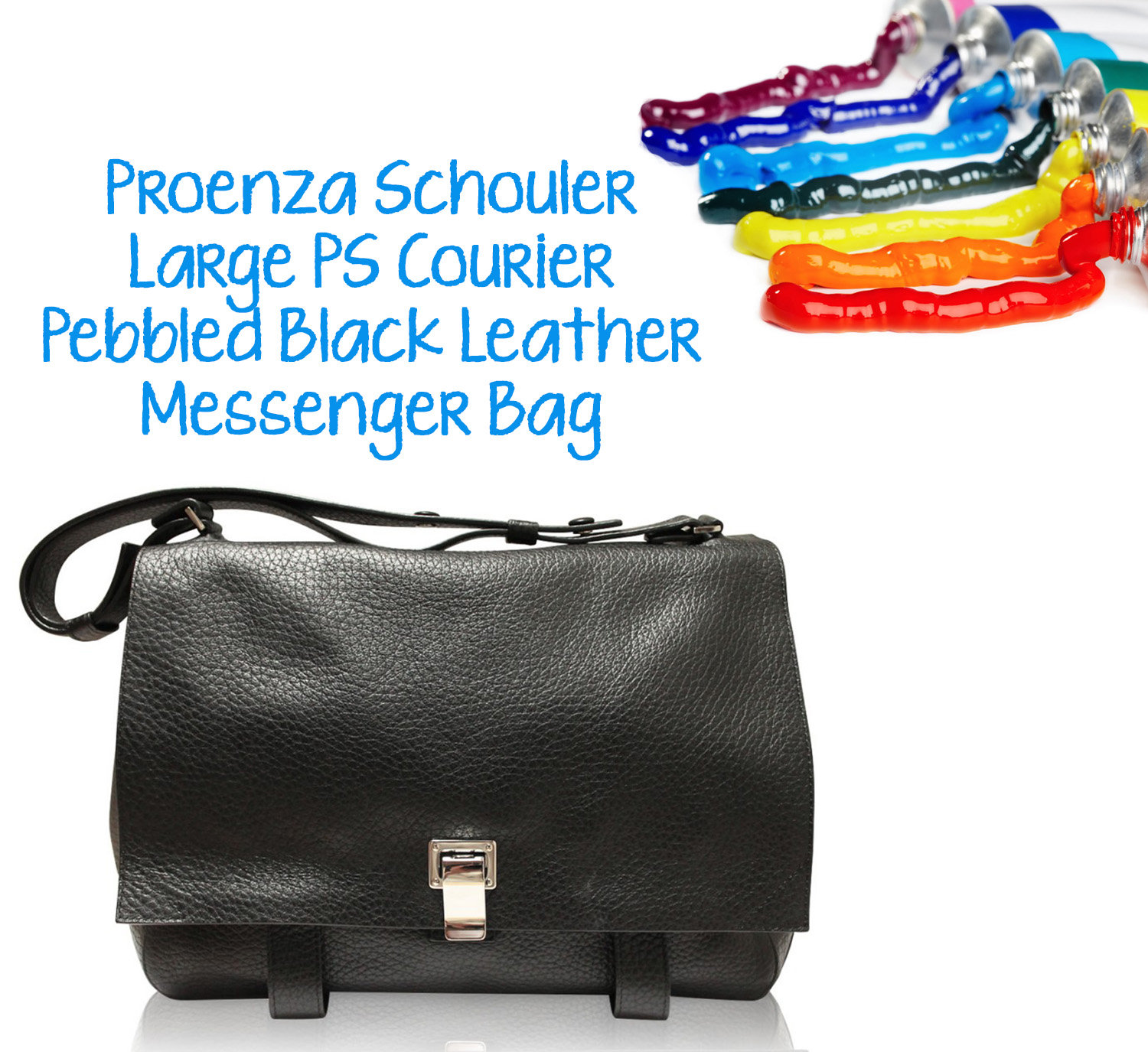 Be Eco-Friendly this school year with this Stella McCartney Light Grey Falabella Shaggy Deer messenger Bag! This bag is stylish, and perfect for school! With a super chic light grey shaggy deer exterior this bag feels super soft and comforting! The front flap opens to a salmon colored satin lining with one large zipper compartment. If you don't carry much to class, besides your cell phone and a tablet or laptop, or a folder or two, then this Stella bag is perfect for you!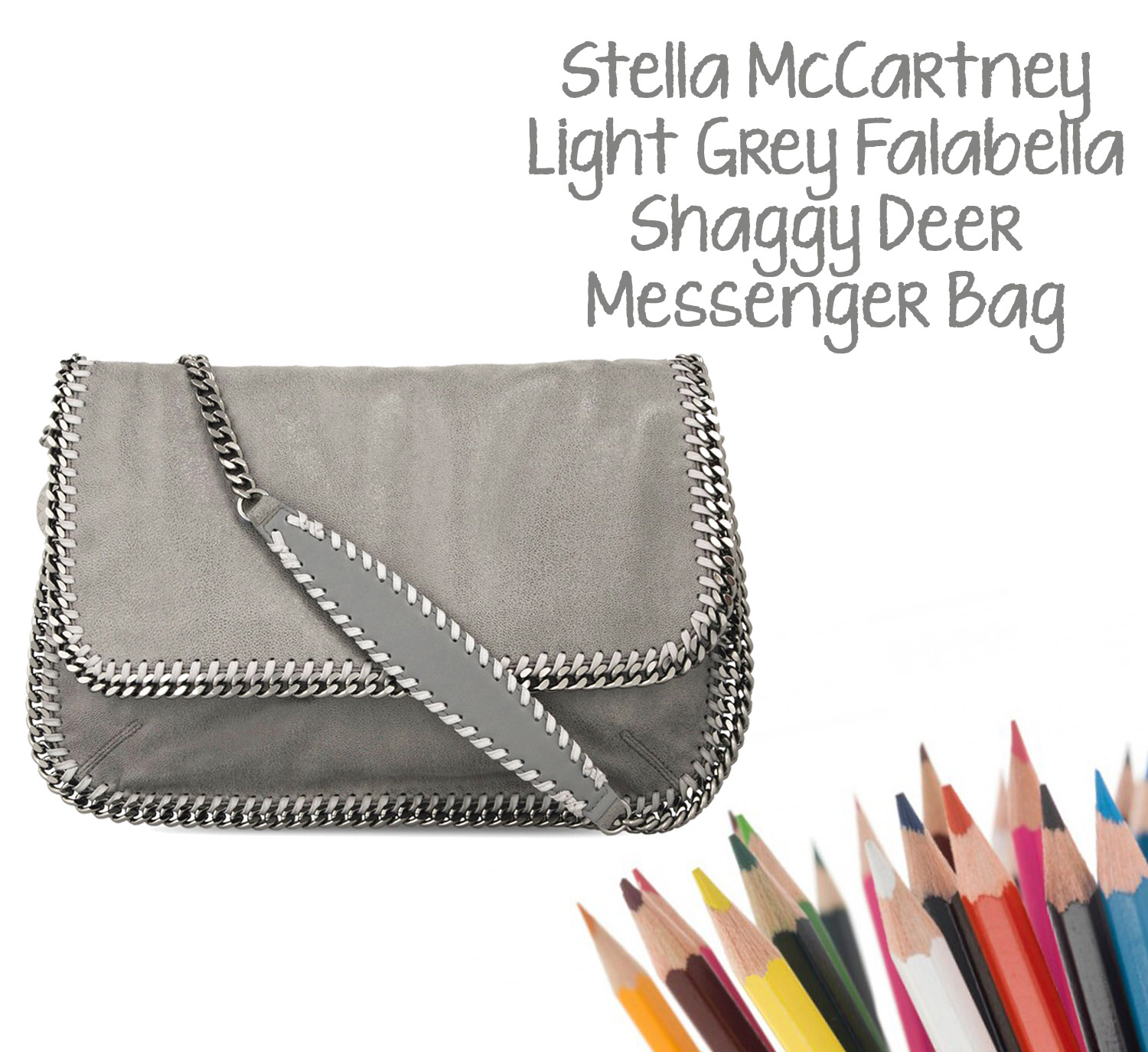 We had to bring an actual backpack into the mix, but this backpack is Louie! With 3 outer zipper compartments, one large side zipper compartment for folders and documents and a large drawstring interior, this Louis Vuitton Sac A Dos Bosphore Backpack is all you need for school!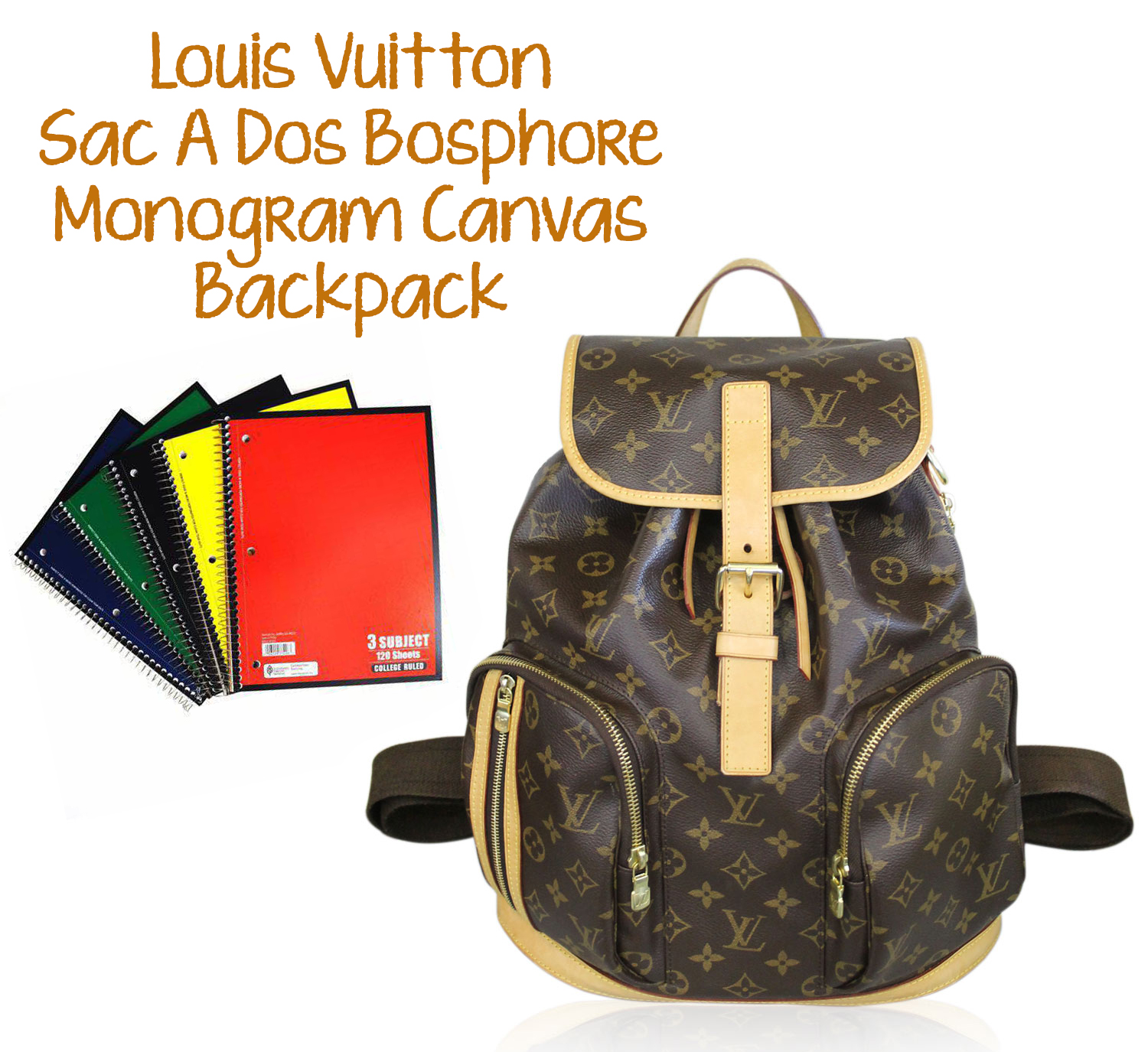 Unless you go bidding on this bags on eBay, you most likely won't find these designer handbags for less than retail other than at SellYourHandbag in Boca Raton. SellYourHandbag specializes in buying and selling pre-owned luxury designer handbags and accessories. Don't wait for tax free week, don't wait for the first week of school, buy the best designer handbags for back to school now and be ahead of the game! Start this school year off in style!