Designer Pochette Bags You'll Love
Sometimes we don't want to carry such heavy, large totes or shoulder bags all the time, right? We have those days where we only need to carry our cell phone, and wallet and just don't need an oversized bag that swallows our things. This is why we need to own at least one pochette bag that can be worn for those days we're carrying light. Whether it's date night, a casual Sunday brunch, or a trip to the amusement park or even the gym, those big bulky handbags won't do! Think petite, lightweight, and affordable when it comes to buying a designer pochette handbag. Here are a few awesome deals we found for designer pochette bags that are not only totally chic, they are also very affordable!
When you think of designer bags, you're probably thinking Louis Vuitton, Chanel and Fendi right? Well, yes that's correct, we've brought you the best deals in these designer pochette bags today! We don't want to spend a fortune on small, petite handbags that only hold a fraction of what we need during the day, so why waste our money paying retail prices when we can simply find a designer handbag, slightly pre-owned for nearly half the cost of retail!
Let's take this fascinating Louis Vuitton Limited Edition Owl cross body purse for example. This super petite, gold monogram patent leather owl is totally chic, and can be worn over the shoulder or cross body with a thin adjustable leather strap. This lightweight purse has a small zipper in the back of the bag to carry your cards, dollar bills and some loose change. Unfortunately with this bag, you cannot keep your cell phone in the back zipper compartment, as it is too small to fit. This is more of a statement purse to carry quick cash, and is perfect for those first impression date night bags!
Think this purse is cute? Well take a look at the Louis Vuitton Conte de Fees Butterfly cross body pochette purse! Similar to the owl bag, this gorgeous butterfly purse is meant to turn heads and have others envy you in jealously! This totally chic purse is girly, fun, lightweight and affordable! The best thing about both of these bags, is that they are both heavily structured, patent leather bags that shine in any light! Though you may have to take extra special care with these bags because of the patent leather, they can both be worn with casual or formal attire!
Who doesn't love a Chanel bag? We haven't met a person who doesn't! This Chanel Reissue Canvas and Patent Leather clutch purse can go with any ensemble! The combination of patent leather and canvas gives this bag the ability to be worn casual to formal. The Chanel Reissue bags have a different front clasp than the famous interlocking "C" swivel clasp. This clutch can be worn as a shoulder bag and is big enough to carry your wallet, cell phone and your favorite lipstick!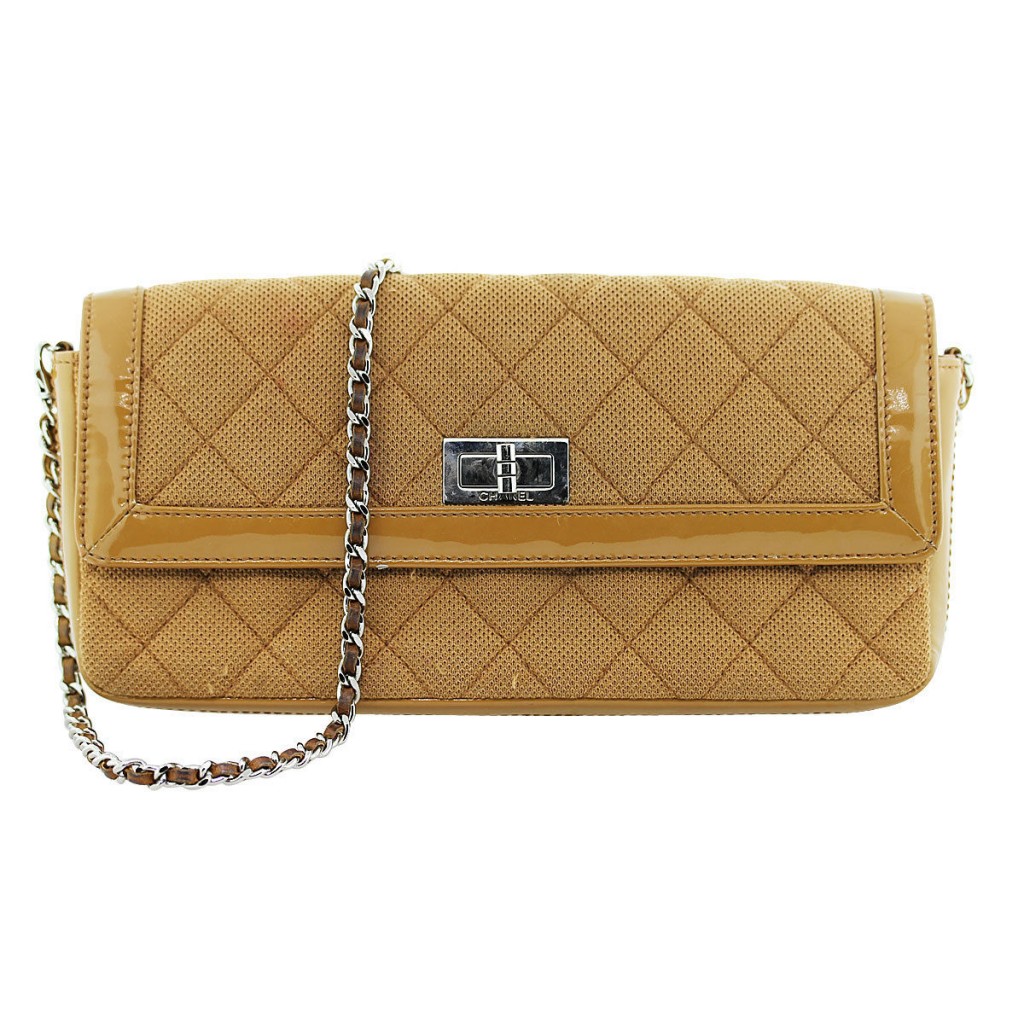 This Chanel Beige Lambskin and Resin shoulder bag is completely different from the normal Chanel flap bags that you're used to. The interlocking "C" clasp opens the top of the bag where you can keep your small wallet, cell phone and keys. This beautiful soft beige lambskin has a grid-like pattern on the exterior with a soft lambskin shoulder strap. This is fabulous little pochette bag to carry just about anywhere, just be cautious of the rainy weather with the lambskin leather!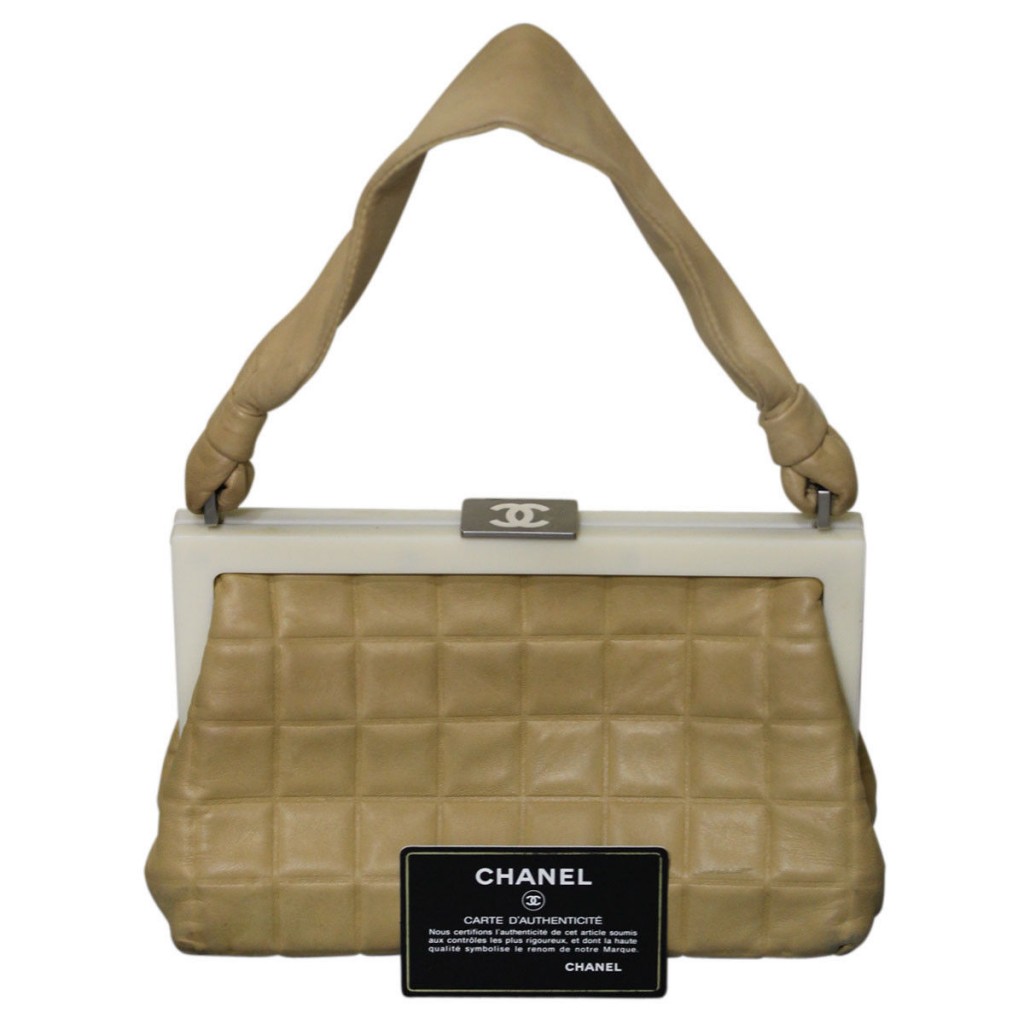 Back to another fabulous Louis Vuitton pochette, this monogram canvas shoulder bag is petite and has plenty of space for your belongings. With a large front zipper pocket, this bag has extra exterior storage. There is something special with this Louis Vuitton bag that will have everyone rushing to grab it, it's on sale!!! Check it out at SellYourHandbag.com!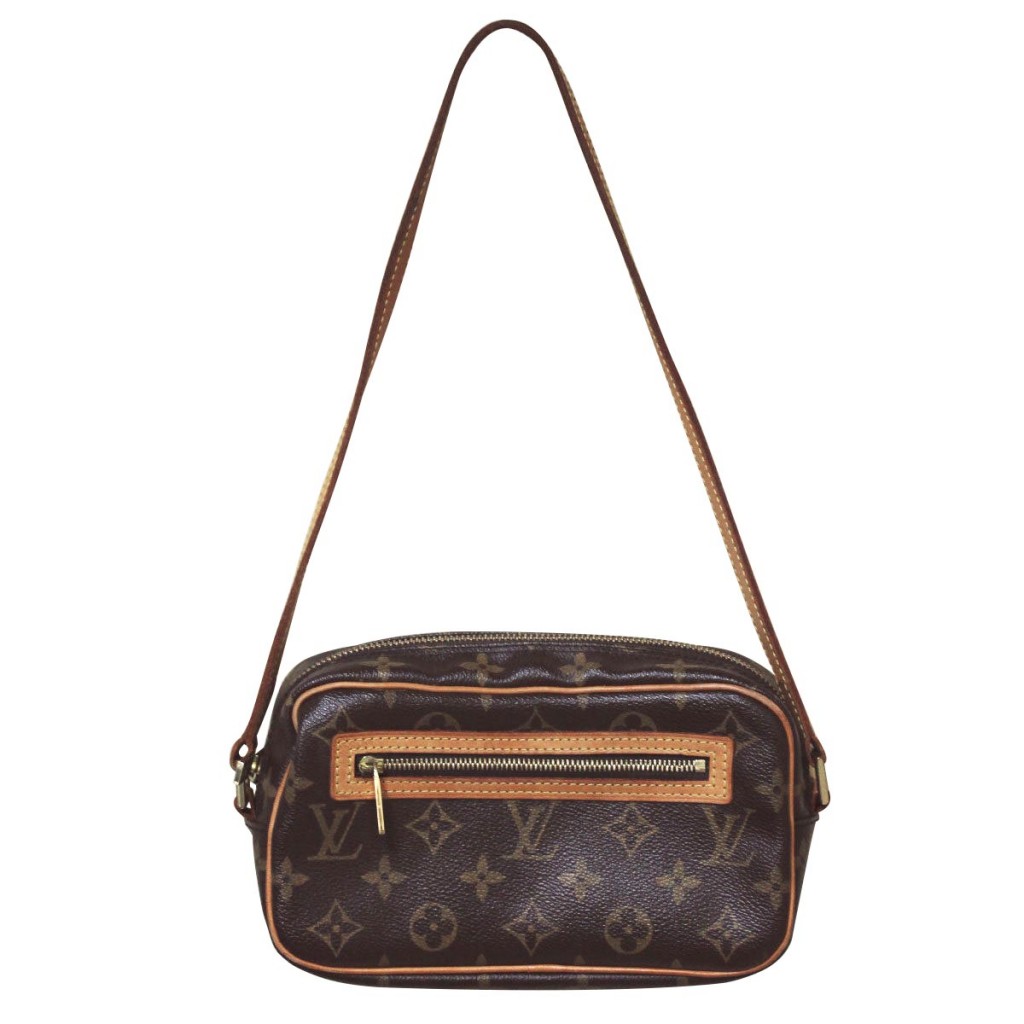 Here's another super chic, petite pochette bag that you'll love! This Louis Vuitton Denim Pleaty below  is adorable! The golden brass push lock opens to a bright yellow suede interior lining. The bag is in awesome condition and has a cowhide leather shoulder strap for comfort. This little Louie is perfect for your daughter's first handbag, and it's also on sale now at SellYourHandbag.com!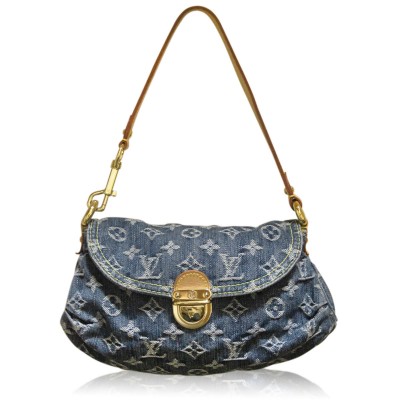 You can find all of these awesome pochette bags online at SellYourHandbag.com!  If you're local to Boca Raton, stop on into SellYourHandbag's boutique where they have the largest inventory of gently worn luxury designer handbags and accessories! THEY BUY HANDBAGS FOR CASH!
Related articles