While Louis Vuitton is best known for creating luxury handbags, watches, jewelry items and accessories, the company originally specialized in making suitcases, trunks and other luggage items. Louis Vuitton has not lost its touch in this area, as clearly evidenced by the creation of the Louis Vuitton Red Square Trunk. This large replica of one of the company's original trunks is currently being set up in Moscow for the special Louis Vuitton L'Ame de Voyage exhibition due to be held from December 2, 2013 to January 19, 2014.
This unique piece of luggage is an exact replica of one of the original Louis Vuitton trunks created back in the 1800s. However, despite its age, the Red Square Louis Vuitton Trunk's classic style would not be out of place in today's fashion world. The monogrammed brown suitcase has metallic slats, a feature that Louis Vuitton added to his suitcases before other designers caught on to their useful and stylish nature. The top of the suitcase features red, blue and white stripes, as the original version was created for Russian prince Vladimir Orlov, then a member of Russia's imperial family.
At present, the suitcase seems to have gotten a great reception in Russia. While it may seem that the world's largest luxury brand name could take such a reception for granted, the company was recently forced to remove a large replica of this same suitcase from the front of its Shanghai branch. The reason given for its removal was that it was deemed an advertisement and Shanghai does not permit advertisements larger than 9 feet in height (the suitcase measured more than twice this height). However. the real cause was the fact that wealthy residents complained that it was an eyesore.
The Red Square Louis Vuitton suitcase is not the only item of note that is going on display in Moscow. Louis Vuitton's exhibition is dedicated to showcasing items belonging to legendary travelers, adventurers and other noteworthy individuals such as Greta Garbo and Ernest Hemingway. Some of the many eye-catching items on display at this particular exhibition include a trunk bed, steamer trunk, tea case, toiletry kit and caviar box. The story behind each rare items is showcased as well, allowing viewers to not only enjoy getting a glimpse of past styles and fashions but also to understand the worth of each item being displayed.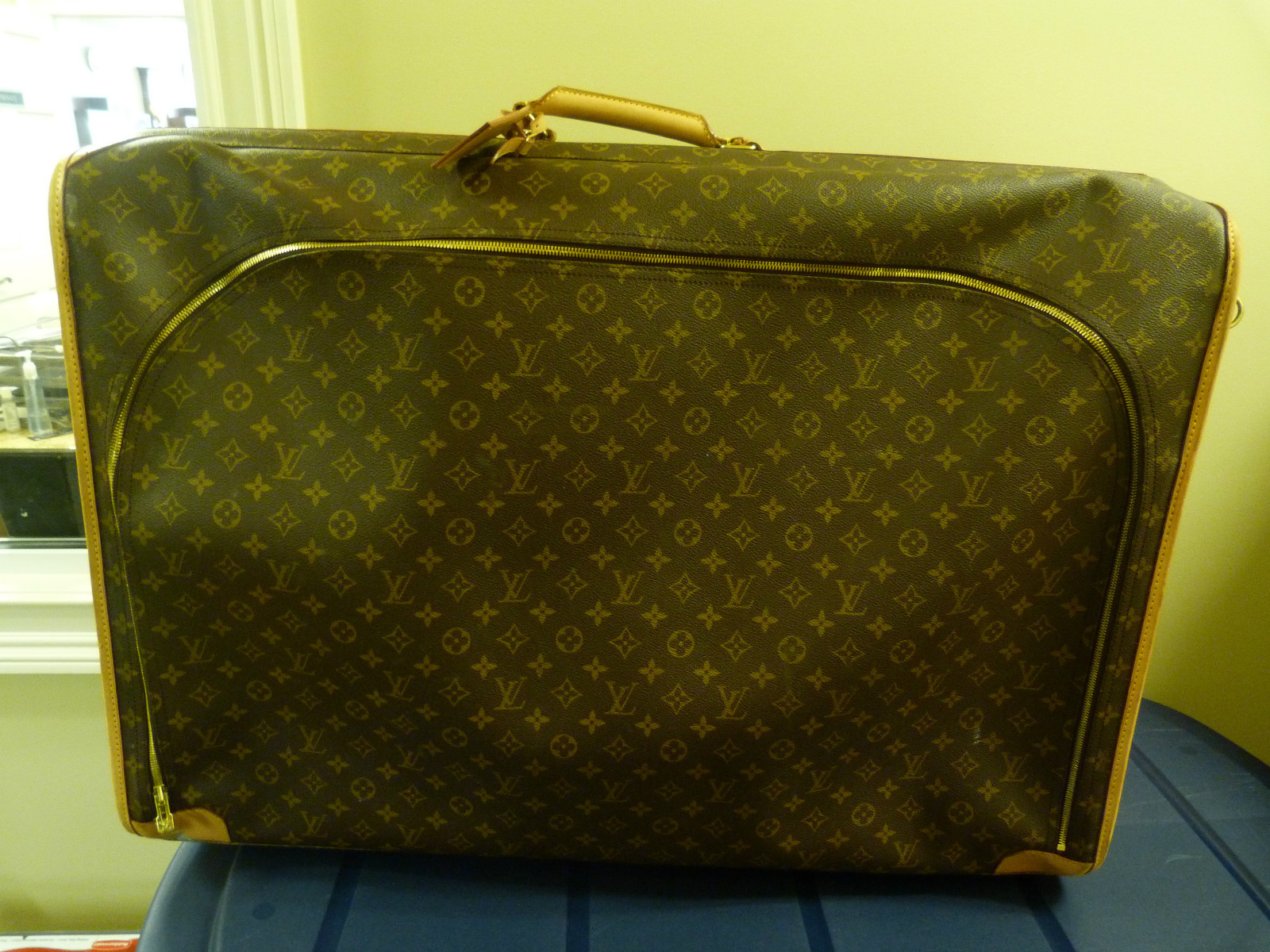 Suitcases have come a long ways since they first become an commonplace item back in the late 1800s. Louis Vuitton gets a lot of the credit for making suitcases as stylish and practical as they are today and the showcasing of the Red Square Louis Vuitton suitcase is a testament to his skills and abilities. This suitcase is by far the largest Louis Vuitton suitcase in the world and while it is certainly too big to travel with its classic beauty is sure to be enjoyed by the many thousands of viewers attending the Louis Vuitton L'Ame de Voyage exhibition in Moscow.
Related articles