Known as the world's most valuable luxury brand, Louis Vuitton remains a leader in providing handcrafted luxury handbags in the most creative and elegant designs. 2014 began a new era for the company as Marc Jacobs stepped down as the company's artistic director after a successful 18 year career. His successor, Nicolas Ghesquire, debuted his highly-anticipated handbag collection this year which set the tone for the company's vision of going forward to focus on ready-to-wear luxury handbags that continue the Louis Vuitton tradition. Here are the top five Louis Vuitton designs for 2014.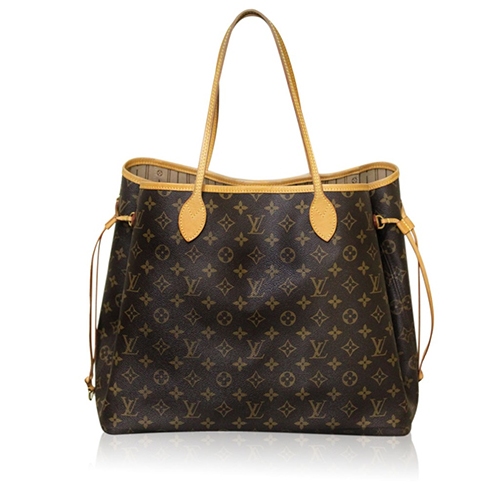 The Lockit
Made of soft, Veau Cachemire leather, this lightweight bag exudes feminine elegance with its style and understated lines. It can easily carry standard-sized documents or a laptop which makes it very practical. Available in the Magnolia or Galet brand choices, this design first appeared in 1958. The new renditions for 2014 provide a stunning, sophisticated appearance with a ladylike, distinct feel. This bag also comes in a variety of colors to choose from. Many celebrities have been spotted this year wearing the Lockit to include supermodel Karlie Kloss, Michelle Williams, and Reese Witherspoon.
Alma MM Bag
The LV designer house continues its expansion into top-tier leather bags versus its signature coated canvas with monogram. This bag was introduced in a series of new collections that are offered at higher prices to discourage entry-level luxury consumers and appeal to customers in higher income bracket. Made of smooth, high-quality leather and gleaming hardware, this gorgeous design spells sophistication using the iconic Alma shape, long zipper opening, and domed satchel short handles.
Petite Malle
When translated, this handbag means "little trunk". It is highly wearable piece that was introduced during Ghesquiere's debut collection this year. With its shape like a miniature trunk, it can be easily carried with a removable shoulder strap or like a clutch. It has removable canvas cover that comes with the traditional monogrammed canvas made of epi leather. There are several colors to choose from which makes this one of the most attractive pieces to wear this year.
Neverfull Tote
This handbag has become the most successful bag of all time for Louis Vuitton and considered one of the fashion world's most popular pieces. With a wide range sizes, color options, dimensions, and pricing choices, this design is excellent for anyone who is looking for the perfect bag. It is available in three different sizes (PM, MM, GM) and includes designs with canvases that are sold as limited editions or artist collaborations. Since there are so many options to choose from when it comes to your personal taste, this design from Louis Vuitton is considered the perfect handbag.
Capucines
This bag carries on the LV tradition by taking details from the classic Louis Vuitton bag and expanding them to create a luxurious and ladylike appearance. It has a subtle appearance of the LV logo which makes it stand out from other designs because it is minimally branded. This particular handbag has been known to draw a hefty price to appeal to exclusive clientele who want a neutral, understated, yet elegant look.
Louis Vuitton and its iconic designs continue to gain distinction as the most valued luxury handbags in the world. If you are considering buying one of these handbags, make sure to stay informed because selections can be limited or sold out very quickly. If you are looking for something luxurious and ladylike, you cannot go wrong the latest 2014 designs that continue LV's long history of creating classic pieces.
Related articles