Top Five Handbag Designers to Watch for the Upcoming Season
Nothing completes a look quite as well as a great handbag. This year's handbags are being shown in an array of looks from small and chic to big and bouncy, geometric shapes and lots of color, color, color! While there are some pieces of your wardrobe you might be able to skimp on, a handbag isn't one of those. These quality accessories can make or break an outfit!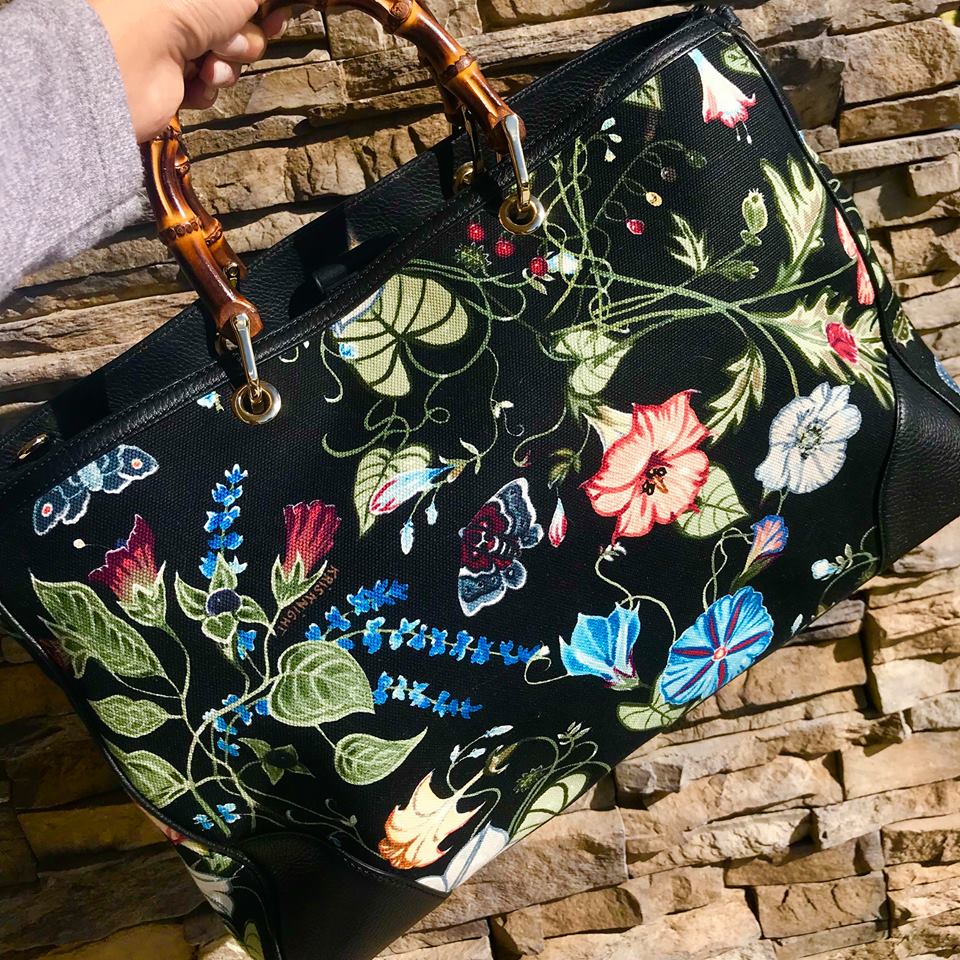 Recently, top designers have been hosting runway shows to feature the styles that have for the upcoming spring season. They are coming out with their newest looks and every fashionista knows how important it is good to stay on top of the latest trends! That being said, here are some of the top designer handbag manufacturers and the styles they are showing for this upcoming season.
Chanel
Always a top name in fashion, this French, luxury company has been a leader in the industry for over a hundred years. This year will be no exception as the manufacture has releases well over a hundred handbags which promise to be all the rage this spring.  Here's an idea of what you can look forward to.
Featuring a vaguely aquatic theme, this year's purses feature plenty of greens and blues as well as soft shades of pink. Clear and PVC are also recurring themes as well as sequins and beading but there are also more conservative choices and color combinations.
The collection features a variety of backpacks which are expected to be very popular this spring. These feature the aforementioned clear and sequined designs as well as basic blacks made to suit a variety of styles as well as offering everyday convenience for the girl on the go. Other popular styles include a retro bowling bag, boy bag, flap bag, hobo bag, shopping bag, box bag and bucket bag. Smaller designs include the camera case, clutch and evening bags.
Chanel is also featuring the waist bag. This style comes in a variety of colors and styles from basic black to prints and sequins. Fastening around the waist, this style is reminiscent of the fanny pack that was so popular in the 1980's.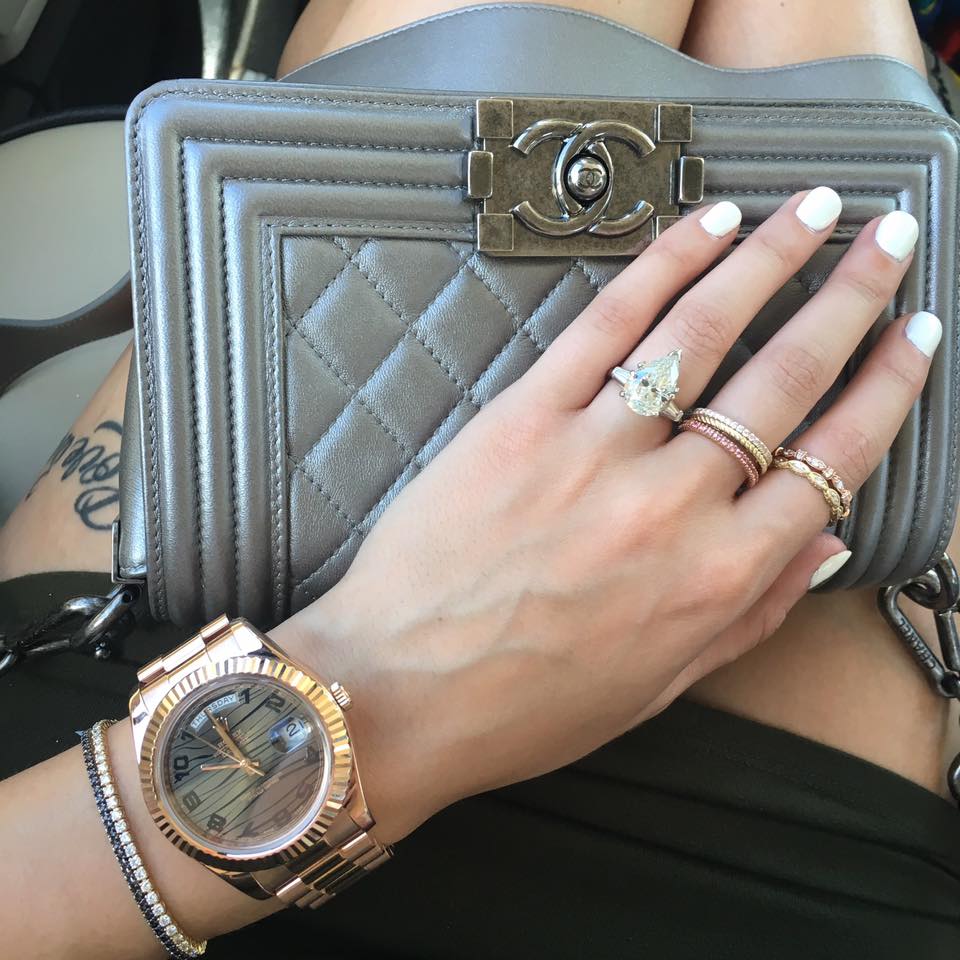 Fashion Pick: For this season, a great fashion pick is the Chanel Small Boy handbag. These small rectangular styles have a shoulder strap and chain trim that runs across the top and down the side of the bag. They also feature a bold, gold buckle. They are available in a variety of colors including bold tones that pop and more muted colors. Some feature added fabrics while others show a tie dye print where pastels flow into each other across the surface of the bag. These purses hold a prominent place in Chanel's spring/summer collection.
Louis Vuitton
It is no surprise that this popular luxury designer appears on this list. Known for his elegant styles, the French fashion designer was named the world's most valuable luxury brand for six years in a row. Recently Vuitton featured some his latest looks for the coming spring in a runway show. When it comes to purses, Vuitton enthusiasts certainly have a lot to look forward to.
Although the words Vuitton and minimal may rarely be used in the same sentence, we are looking at cleaner lines in purses for the designer. Looks can conjure words like modern or, dare we say, neo-minimalism.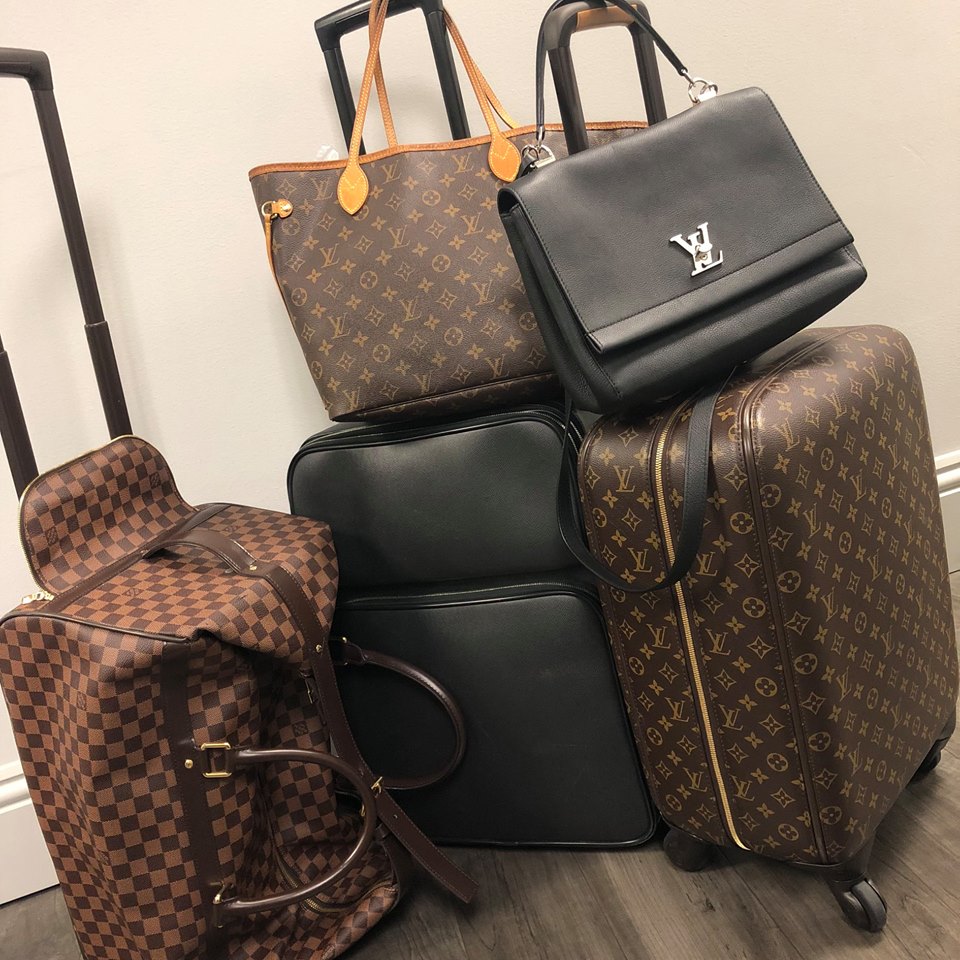 The designer is heavily featuring shapes including his cube and circular handbags which put an emphasis on shape over embellishments. The bags are mainly solid in print although some feature his signature logo design. Metallics are also heavily featured and there are some textured designs. Chain straps are clearly all the rage. As opposed to the runway looks, his web site features some outrageous prints including kabuki paintings but mainly keeps to his geometric themes.
Fashion Pick: Despite Vuitton's efforts to go in a minimal, modern direction, one of his more eye catching styles in the spring/summer collection is the Twist MM. It does feature a compact rectangular design, but the minimalist look is overtaken by its floral design which can take it from daytime to nighttime. The purse is epi-leather with cowhide leather trim, a transforming signature LV twist lock and 95cm sliding chain shoulder strap with leather pad. It has an interior pocket with a removable mirror. The purse comes in two basic color choices, the white offering more of a daytime look while the silver can amp up for night time.
Gucci
Another no-brainer, Gucci has been at the forefront of luxury fashion for close to a hundred years. This Italian brand has been synonymous with high fashion and maintains a reputation as one of the Top Global 100 Brands, and for good reason. Recently the design manufacturer featured its spring styles for its Cruise 2018 Runway Show which included a fine line of purses for the coming season.
Along with some more traditional designs, one that stands out is a retro design which is a structured shoulder bag on a short chain strap which might remind you of vintage fashions, even ones your mothers may have worn. The style was designed by Alessandro Michele and comes in a variety of styles that range from animal prints to basic blacks to the brand's logo fabric.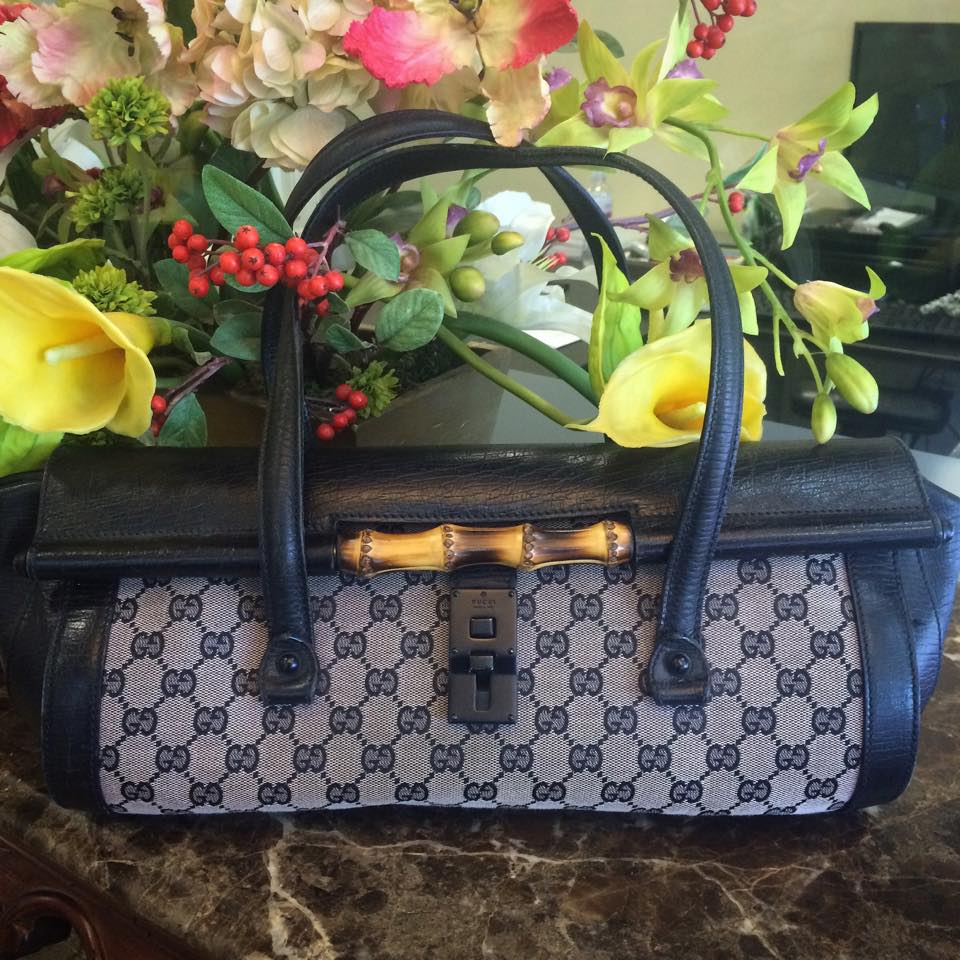 Other designs vary to include larger totes though smaller designs continue to be dominating. Blacks and dark reds are mixed with psychedelic colors and vintage looking embroidery. The designer's web site features a spring line with similar styles as well as some brighter colors and outrageous prints.
Fashion Pick: While not characteristic of what was shown at the fashion show, the Merveilles printed texture leather pouch is a stand out fashion pick for this year. This clutch features a striped background and almost 3-D graphic of the label's iconic kingsnake motif, a symbol of wisdom and power. The sleek design features a canvas lined interior with a slit pocket and six card slot. It can be carried with its wristlet strap or as a clutch. Running a close second is the printed coated canvas and textured leather pouch which features a similar design but is adorned by a brightly colored bird lending a Tian motif that references 18th century tapestries.
Christian Dior
Christian Dior has been building a reputation in luxury fashion since 1946. A newer manufacturer, the designer has quickly come up in the fashion world, recognized as the creator of haute couture. With a reputation like this one, it is little wonder that the release of his spring line caused an impact in the fashion world. Here is some of what you can look forward to for his handbag line.
A theme seems to be recurring within Dior's work lead by the vision of current designer Maria Grazia Chiuri. Called by some, a casual vision of the future, the designs might be typical of women headed for a very chic, casual lunch. The styles have an emphasis on femininity.
When it comes to the features, we are looking at compact shoulder bags with logo hardware and Dior's signature logo fabric. There were also party bags on delicate, jeweled chains and larger totes. Although black was featured heavily, there were plenty of colors that popped as well as some prints and fringes.
Dior's website carries on in the same fashion with his lady Dior Bag which features a rounded handle and shoulder strap. The feminine,e vintage look carries on to other styles which also include larger totes.
Fashion Pick: With all Dior's lady bags so heavily featured in many alluring prints and styles, it was hard to get past them, but a great underdog fashion pick is the DiorAddict Flap Bag in black smooth calfskin embroidered with a beaded heart. This is a small, compact rectangular purse that is beautifully beaded against a basic black background and features a chain strap, flap top and bold Dior clasp. The back features a star and heart with the words 'with best wishes, Christian Dior, a detail that adds a personal touch, almost like a love note from the designer himself.
Hermes
Possibly saving the best for last, some say there is nothing quite like a Hermes purse. This French luxury brand features purses that are scarce and exclusive and have the price tag to show it, but if you can get your hands on one, it is well worth it. The bags always look expensive and are top of the line when it comes to quality, color, style and variety. That being said, let's look at what this fashion giant has in store for his current spring line.
For this year's spring runway show, the designer exclusively showed what it is calling the Hermes 2002 Bag. This is a rigid, gusseted flap bag which is often exaggeratedly rectangular in shape. It comes in basic leathers, exotics and seasonal toile prints.  It is available in a variety of sizes ranging from mid size to more of a tote.
Looking on the Hermes web site, we are seeing a lot of bright, solid colors and geometric shapes for an overall retro look. Purses are mostly medium size although there are some larger, tote bag styles as well as some prints for variation.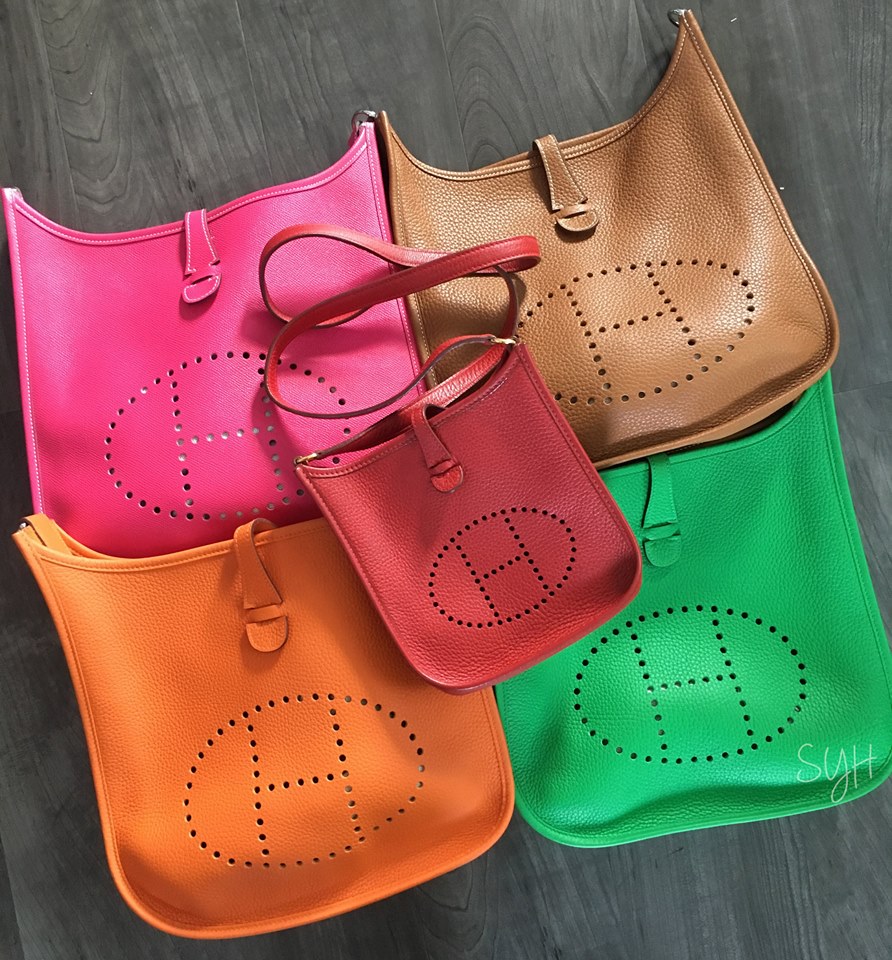 Fashion Pick: For this year's collection, the Halzan mini bag is a real stand out. Coming in a variety of colors that range from soft pastels, bold colors and deeper hues, we love it for its geometric looking stirrup shaped handles which can fold over to the front of the purse creating an interesting contrast in design. The purse is Swift calfskin and comes with adjustable and removable shoulder straps and Palladium plated hardware. The midsize purse measures 8.5 inches long, 6inches high and 2.4 inches deep.
Obviously, these designer purses all come with a hefty price tag that can make them unaffordable for some. Luckily there is a convenient way to buy these purses at a more reasonable price in the South Florida area.
SellYourHandbag.com is a great resource for buying and selling pre-owned designer handbags in new or like new condition. They pay the highest premiums for your designer items and, with a 30 year history of reliable service, customers can rest assured that that all their items are authentic.
If you have designer handbags to sell and are local to the Sell Your Handbag Boca Raton showroom, come in with your item. Their knowledgeable staff will give you a consultation on the spot. If they like your item, they will give you a check while you are there. It's that easy!
If you are not local, no worries! It's easy for you to sell your luxury items as well!  All you have to do is ship your luxury item to the company. Items that aren't accepted will be returned. If your item is accepted, they will mail you a check.
Sell Your Handbag is not only a terrific place to sell luxury items, but to buy them as well! If you are interested in getting great deals on these products, go into their Boca Raton showroom to check out their selection! You can also buy online through their web site. They specialize in top of the line, high end brands like Chanel, Louise Vuitton, Hermes, Gucci, Celine, Balenciaga, Christian Dior, Prada, Chloe, Bottega, Vanetta and more.
Gucci, Chanel, Louis Vuitton, Hermes and Dior are all designers that top the list when it comes to luxury fashions. Their spring lines promise to bring innovative fashions in handbags for the coming season. It is a good idea to stay on top of these fashions to find out the best way to accessorize your wardrobe in the spring and summer months. If you are interested in buying these exquisite purses, or if you have one to sell, check out the Sell Your Handbag website. They are sure to give you a great experience in the buying and selling of luxury purses and accessories.