SELL LOUIS VUITTON BAGS
For over 28 years and 2 generations, Sell Your Handbag in Boca Raton has paid the highest prices to those selling their Louis Vuitton handbags and accessories. Sell your Louis Vuitton to Sell Your Handbag for cash, or trade in your sell Louis Vuitton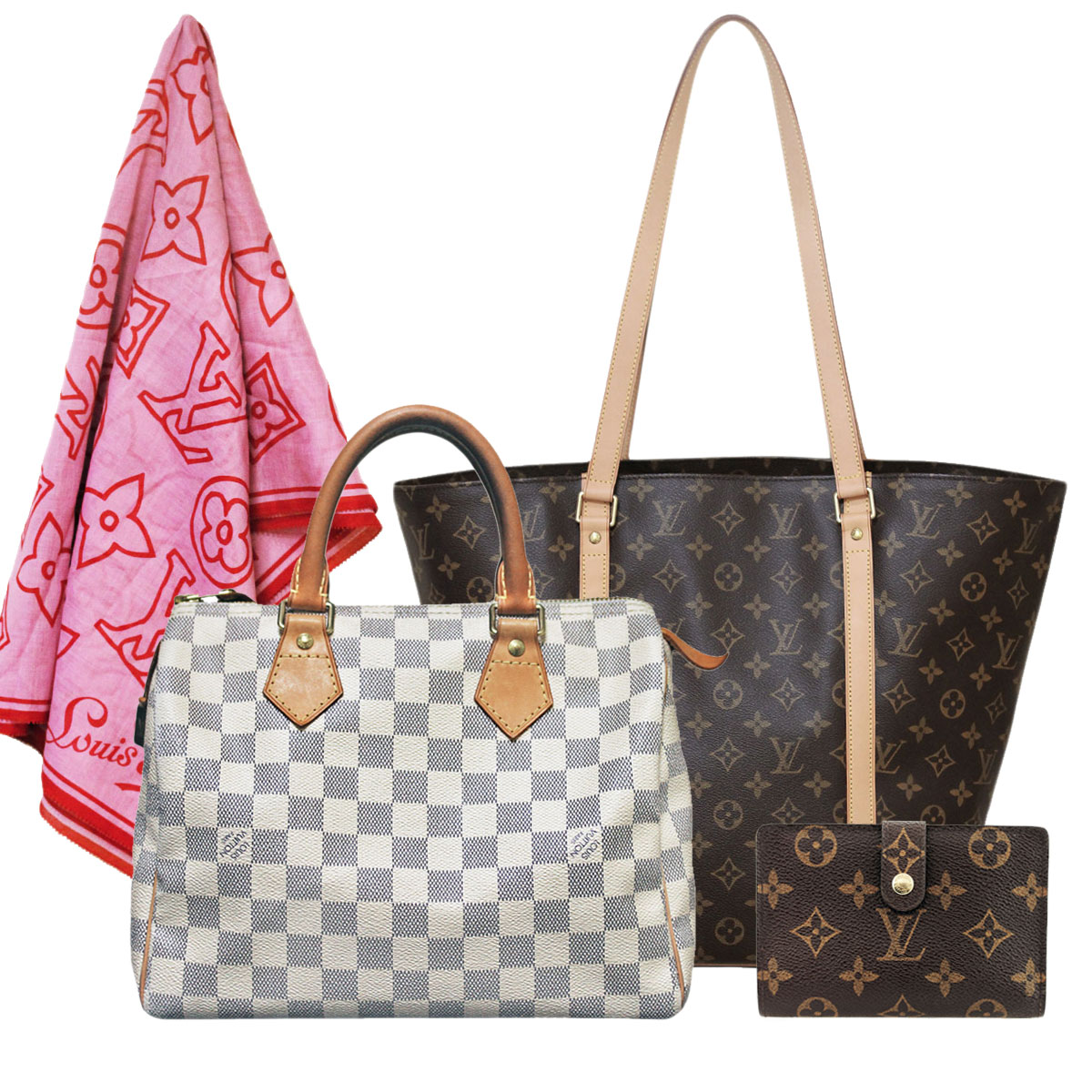 for something unique and different. Sell Louis Vuitton of all colors, sizes, materials, and from all collections. Sell Louis Vuitton whether they are brand new or gently used. The most popular Louis Vuitton handbags to sell with the highest resale value are the Louis Vuitton Neverfull tote bags, Louis Vuitton Speedy bags, Louis Vuitton Totally, Alma, limited edition Louis Vuitton bags such as Murakami and Stephen Sprouse collections and much more.
Sell Louis Vuitton with original receipts, dust bags, and tags. If you are local, feel free to stop into our Boca Raton retail store for a free quote with absolutely no obligation when you sell Louis Vuitton. If you are not local, you can conveniently ship your sell Louis Vuitton to us directly and we will call you upon receipt.
If you accept our offer and wish to sell Louis Vuitton bag, we will overnight you payment. If you do not wish to sell Louis Vuitton, we will overnight you your sell Louis Vuitton back. If you have any other questions or inquiries about sell Louis Vuitton, call our toll free number at 1-800 329 4367.
SELLING A HANDBAG
The luxury high-quality handbag and accessory brands we are most interested in purchasing are:
Balenciaga
Celine
Christian Dior
Chloe
Chanel

Gucci
Hermes
Louis Vuitton
Prada
Call, email, or fill out our convenient online form, and you will be closer to getting cash for your gently used luxury items. Our expert staff is only a click or phone call away from helping you.
VISIT IN PERSON

Boca Raton Palms Plaza
22191 Powerline Road #11b
Boca Raton, FL 33433

SHIPPING FORM

When Shipping to Sell Your Handbag, print this form, fill it out and place it inside of the box along with the item you are shipping us. Use the address given on the form.