Chanel Picks Flowers in Spring 2015
Flowers in the Spring could not be any more perfect. The beautiful blossoming of the Cherry Blossoms, and the glorious colors of Lady Slippers and Daisies growing in a field of green is simply bliss. What about the abstract, crazy, unique patterns of floral prints on the new Chanel Resort handbags for Spring 2015? Now that is a sight to see! Chanel has come a long way with sophistication and exquisite design and this upcoming Spring we will see more than just the norm from Chanel.
Karl Lagerfeld expressed his thoughts about his Chanel Resort 2015,  "A romantic idea, without any folkloric touch, of an Orient of my imagination of the 21st century" Sequins galore in every color stitched in floral designs, organic fabric cut and sewn in the arrangement of flowers, geometric patterns and colors digitally created on fabric in floral print designs all were seen in the runway in Dubai this past May as Chanel introduced their blossoming creations.
The original Chanel flap bag was bought back with several twists and given splashes of color. Take the gorgeous Chanel back above, dressed in color sequins that were stitched in the shapes of flowers and what looks like to be some painted, handwork detail and stitched sequin borders. This gorgeous, colorful and vibrant Chanel flap bag is the symbol of Karl Lagerfeld's Resort 2015 collection.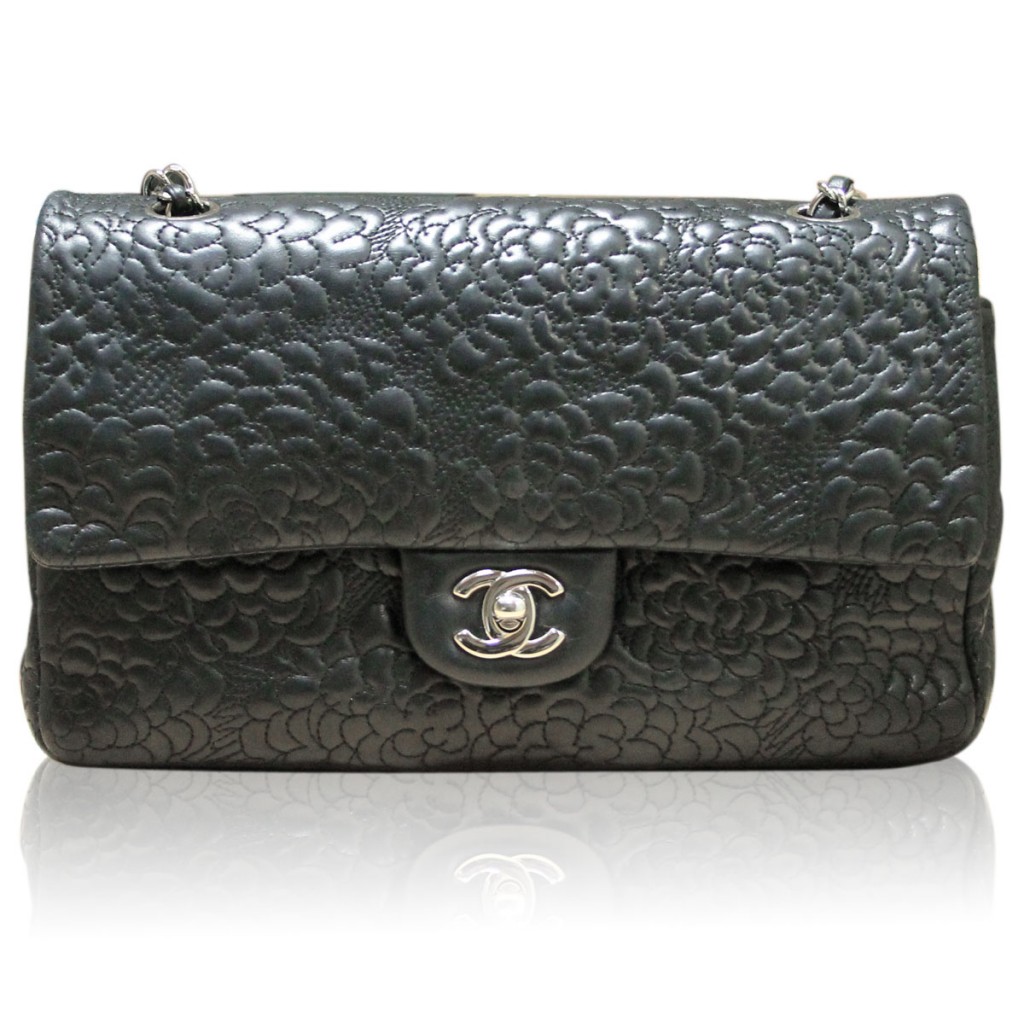 Staying classy with the floral trend, this beautiful stitched Chanel black Lambskin Floral Camellia Flap Bag is a traditional memoir of Coco Chanel. The Camellia flower was Gabrielle Chanel's favorite flower which was the staple for her handbags, jewelry and fashions. After a delicate Camellia flower was given to Gabrielle from her past polo-playing lover, Arthur Capel, her fascination for this flower was purely known.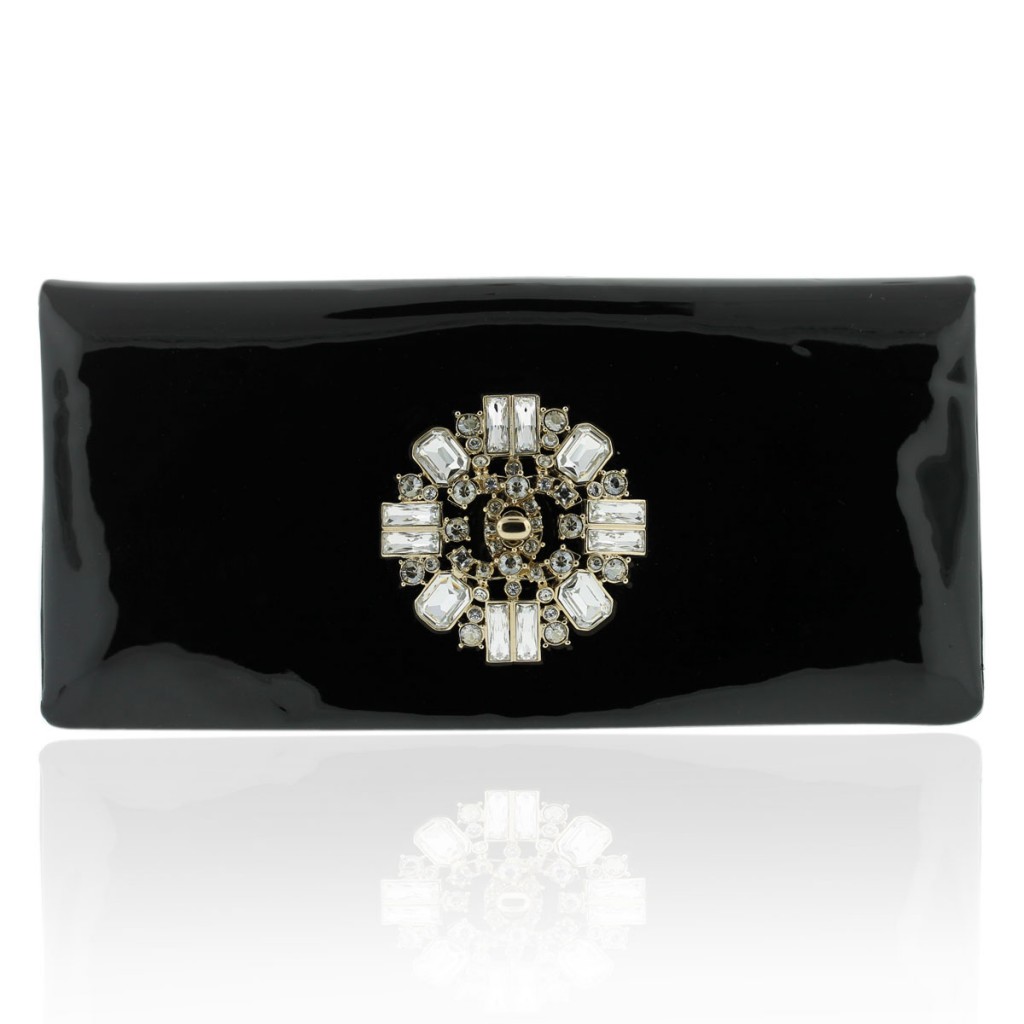 This gorgeous Chanel Black Patent Leather Jeweled Floral Clutch is a much classier, and simplistic look compared to the Resort 2015 collection, however still incorporated that sophisticated, unique Chanel style and grace. The clutch is a well rounded handbag used for any occasion and this particular Chanel jeweled clutch has date night written all over it!
The clutch is super classy and has a jeweled Chanel logo toggle closure that sparkles in the light! – See more at: https://sellyourhandbag.com/handbags/products-page/chanel-handbags/chanel-black-patent-leather-jeweled-clutch/#sthash.THyIsiTY.dpuf
Related articles