Which Gucci Is Right For You?
When Guccio Gucci established his leather goods and luggage store in Florence, Italy in 1921, the fashion industry was in for an Italian artisan renaissance. The brand Gucci was born only to be inspired by the Italian culture and the refined aesthetic of English nobility. Today, Gucci still possesses its' true Italian culture and design and have kept its reign since day one. If you've ever owned, held, or seen a Gucci handbag, you know that it is designed with master craftsmanship of local Tuscan artisans.
In the 1930's Gucci gained a strong audience from horse-riding aristocrats which led to the design of the "HorseBit" icon which is still seen in Gucci designs today. During the fifties, the familiar green-red-green stripe became a staple for the brand. Many important icons during the sixties gave Gucci much inspiration, such as Jackie Kennedy, which Gucci has created several versions of the "Jackie-O" handbag. Also during the 1960's Gucci adopted the interlocking double G logo, which is ever so popular today.
With so many beautiful Gucci handbags that were created over time, which Gucci handbag is right for you? Check out these awesome, pre-owned, authentic Gucci bags for less than retail!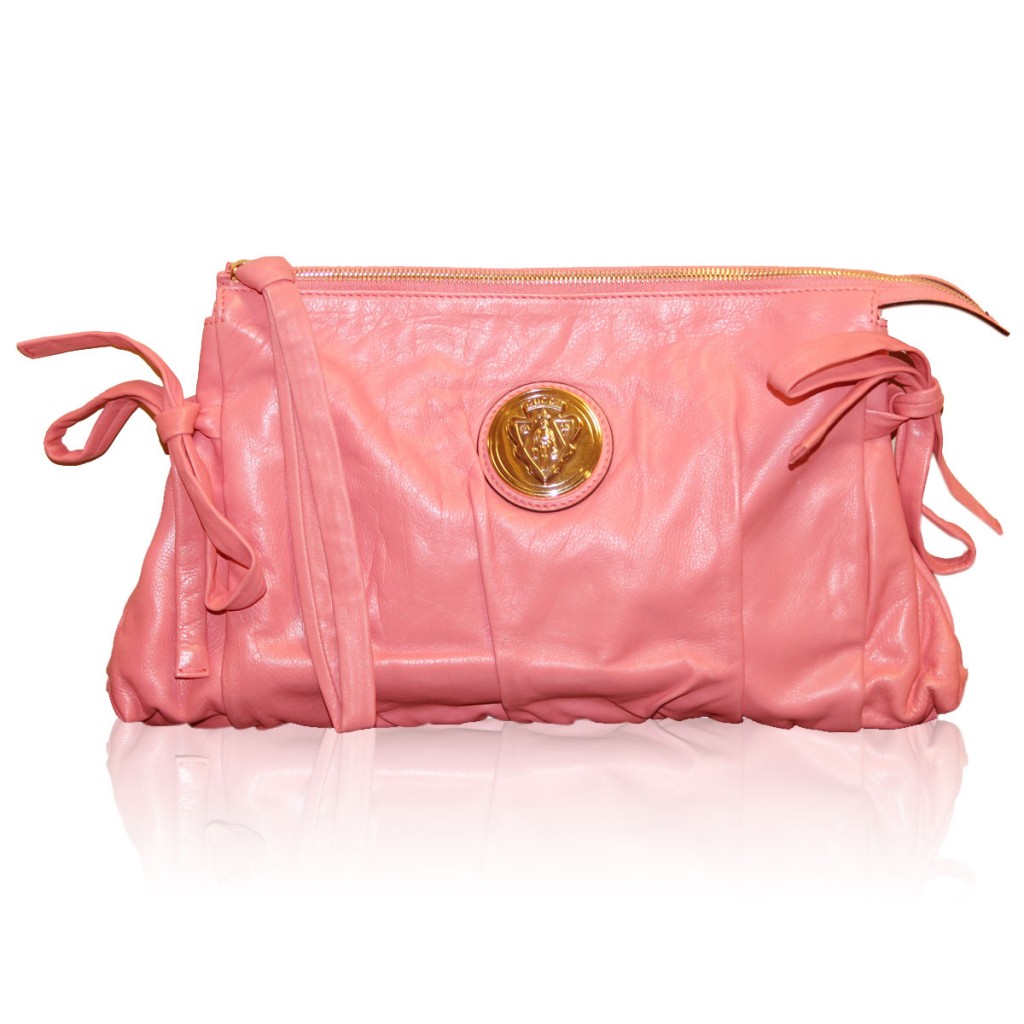 Something small, something light, yet classically chic in any light! This is the bag for those who loves to attend social galas, enjoy a night out on the town, or a simple cup of coffee with friends. This Gucci Pink Leather Hysteria Clutch is rather large for a clutch, however it's meant to hold your most important essentials such as your wallet, cell phone, even your make up case. This clutch is a beautiful pink salmon color with gold details. The two bow ties on each side give this clutch it's petite likeliness and girlish "figure." This is a pre-owned handbag however it's pretty much in excellent condition! This bag is only $695 which is over half of its retail price new!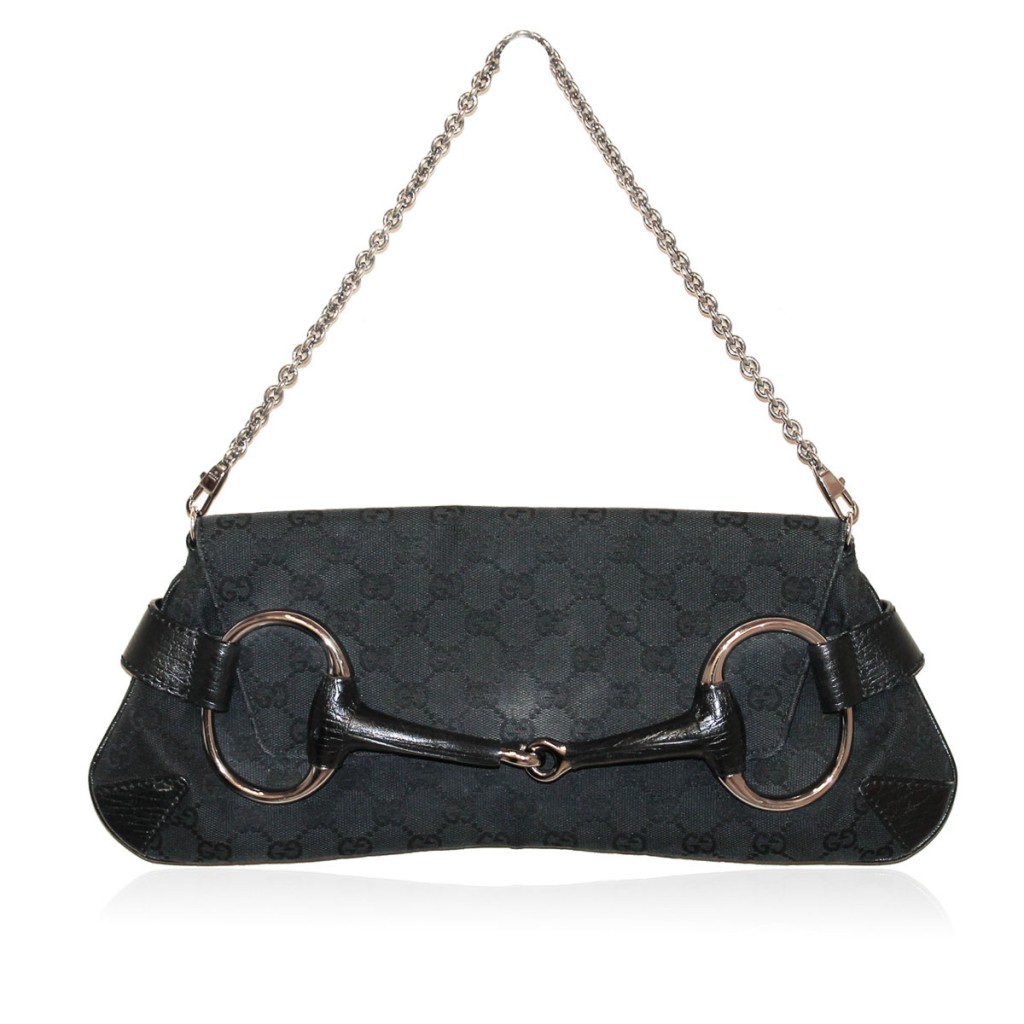 This is where the equestrian inspiration comes into play with this Gucci bag. This Gucci Black Monogram Horsebit Purse has a silver tone chain shoulder strap. With a canvas exterior and leather and silver tone hardware accents, this bag is rich in design. Just like the clutch above, this bag is also pre-owned and does show minor signs of wear, but it's unique design that has carried through today since the 1930's makes this bag desirable! For only $695.00 you can own this Gucci bag and have a piece of fashion history!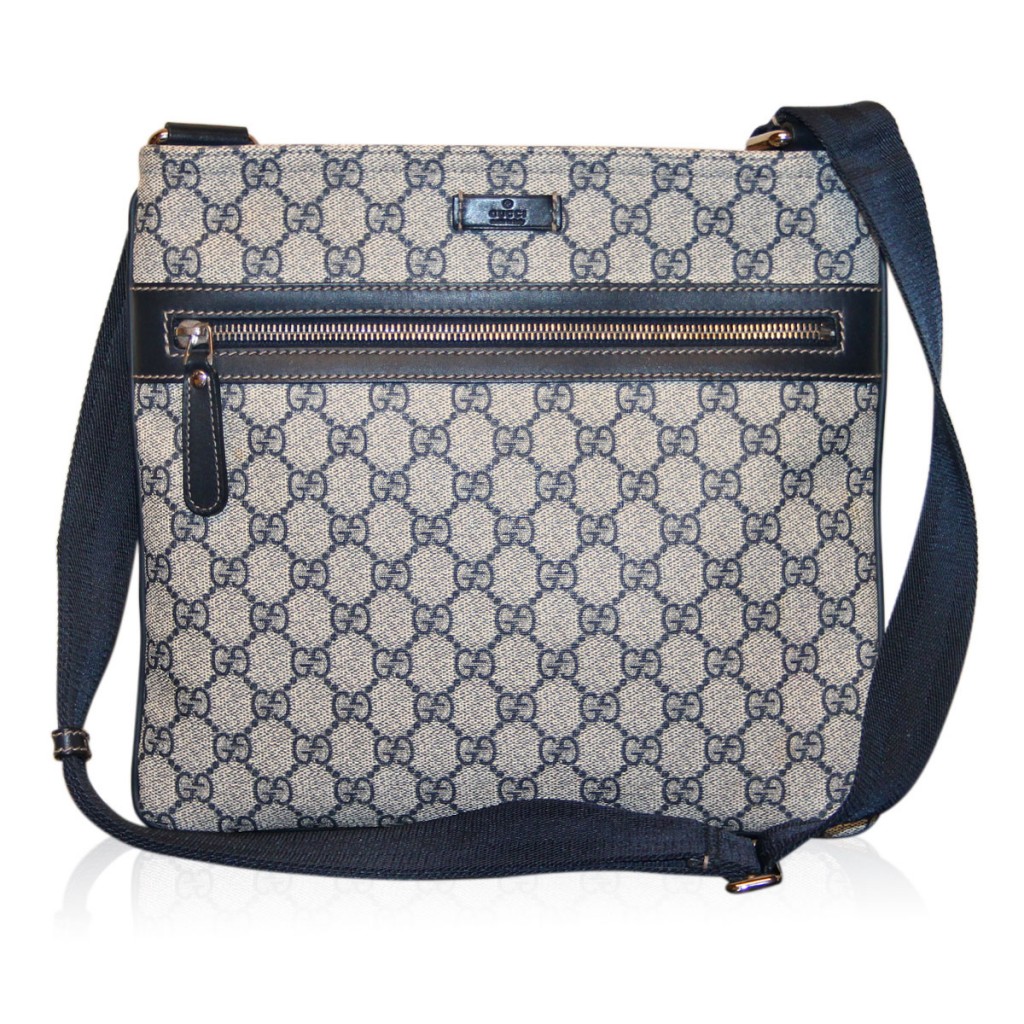 If you're the type that doesn't care to hold a bag, or prefer it to be worn on your shoulder, then this cross body messenger bag is perfect for you! This bag can be worn for men or women, and works wonders for students who have to carry their books, laptops, tablets and paperwork across campus to their next class! This well structured canvas exterior is coated for all purpose, all weather wear! The adjustable shoulder straps allow you to wear at any comfortable length and with two zipper compartments, you're set with being well organized! This Gucci GG Supreme Monogram Canvas Flat Messenger Bag can be yours for only $519.00! That's a steal of a lifetime!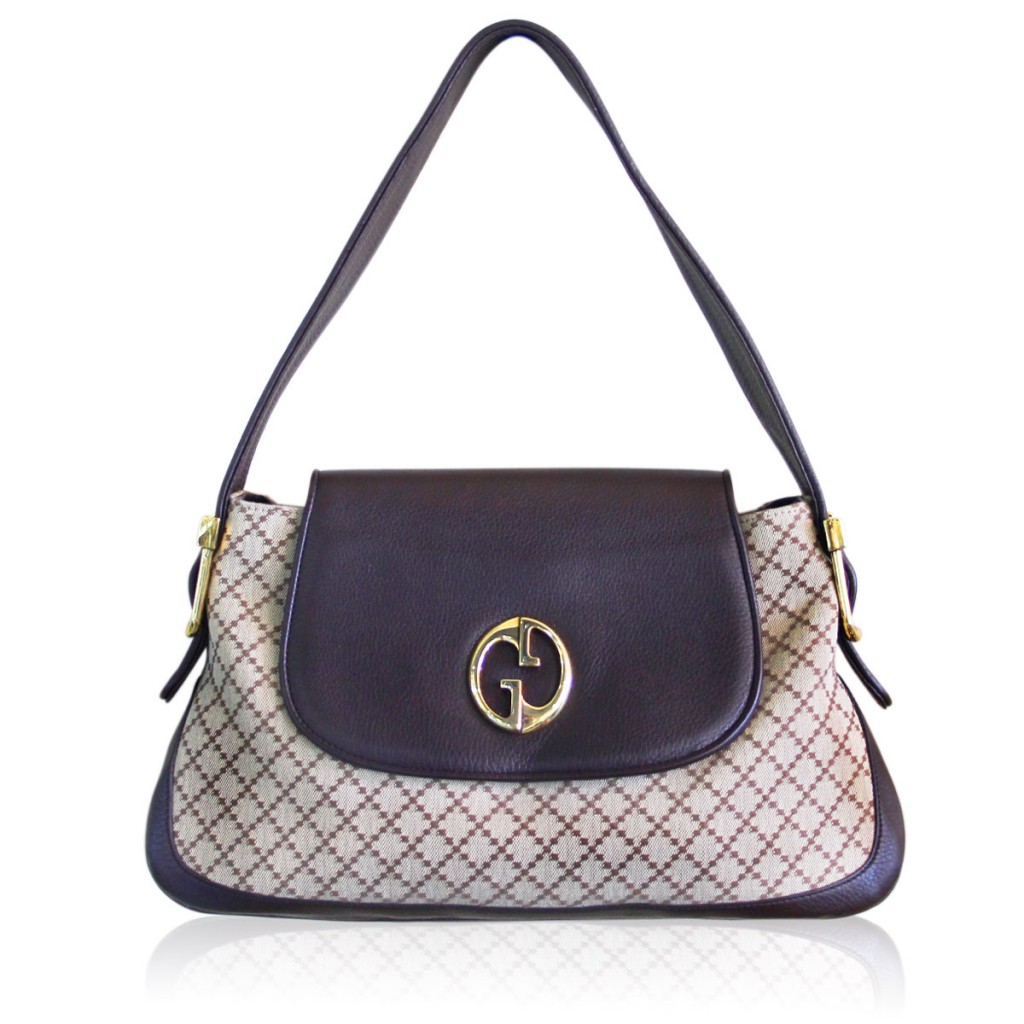 This Gucci bag is a bit more mature, with a new Gucci logo, Jacquard and Leather mix, and a fold over flap closure. This Gucci 1973 Beige & Ebony Diamante shoulder bag is a larger purse, structured for those who like to carry just about everything in their handbag on a day to day basis. It's mix of Jacquard fabric and leather allow this bag to be worn on any occasion with any outfit. It is also a pre-owned bag with only the smallest signs of wear, but this bag is being sold for way less than retail, only $695.00!
It might be a difficult decision to choose which Gucci bag might be the best for you, but just remember that with each Gucci, you're holding a piece of history created by master craftsman, that indulge the beauty of the Italian lifestyle.
Related articles