Throwback Chanel Handbags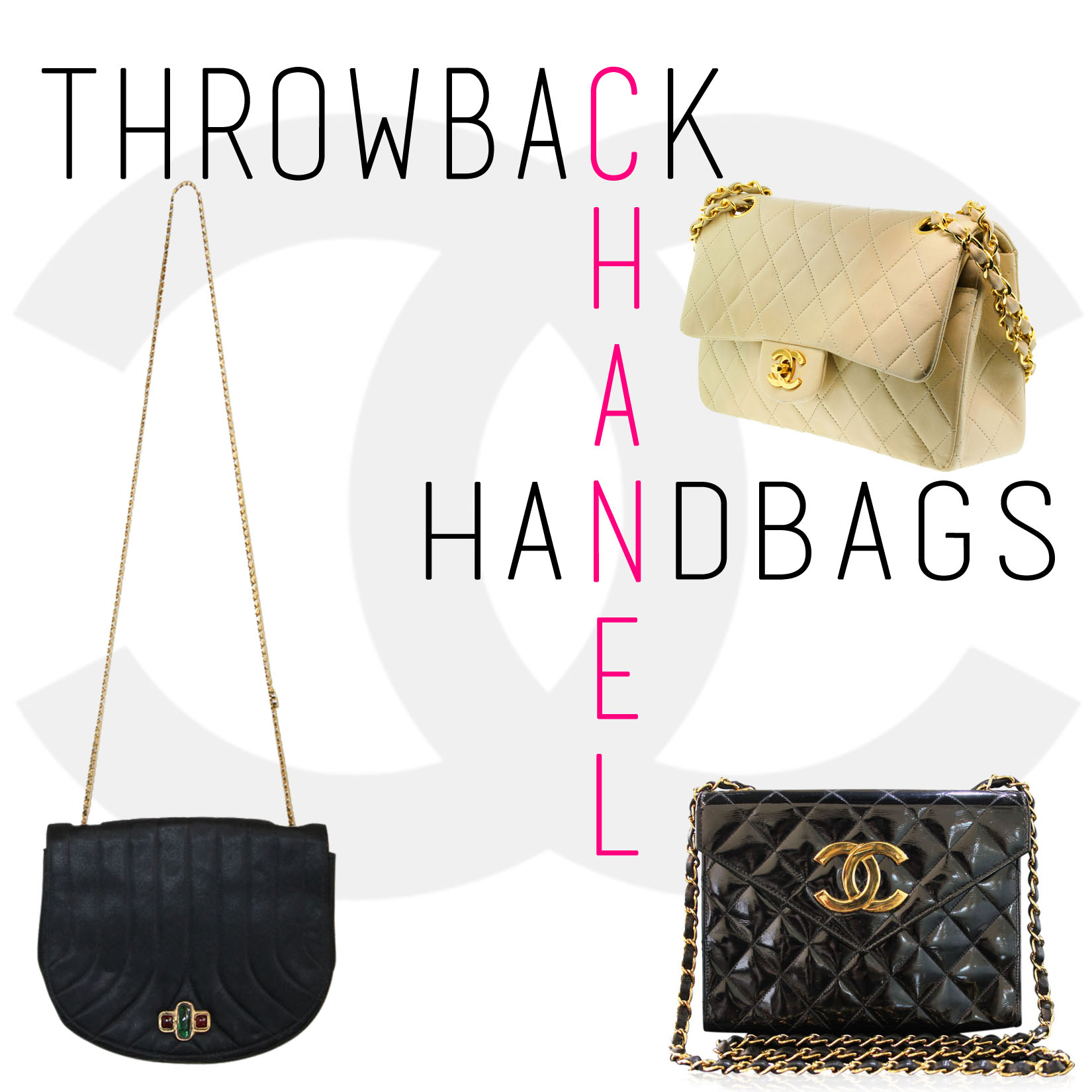 Bring vintage back this holiday season with some of Chanel's most exquisite vintage designs. Today we've found the best priced vintage Chanel handbags you'll fall head over heels for! Be the one to make a bold impression on New Year's Eve with a stunning little black dress and a vintage Chanel upon your shoulder! Turn heads while bringing in the new year with vintage style and class at a super affordable price! No one ever said you couldn't have the best luxuries in life at a cheaper price! That's why we've done the searching for you and found these vintage finds for amazing prices!
This first Chanel bag screams style, sophistication and class. This Chanel patent leather cross body vintage flap bag is beautiful. The gold details on this bag accent the patent black leather perfectly! This is the perfect size bag for a beautiful New Years Eve party, a dinner with your friends and family, or a night out on the town! This bag is pre-owned and may show some signs of wear, but isn't that what vintage is all about? This vintage Chanel bag is hard to find, and 100% authentic, get it now while it's still available!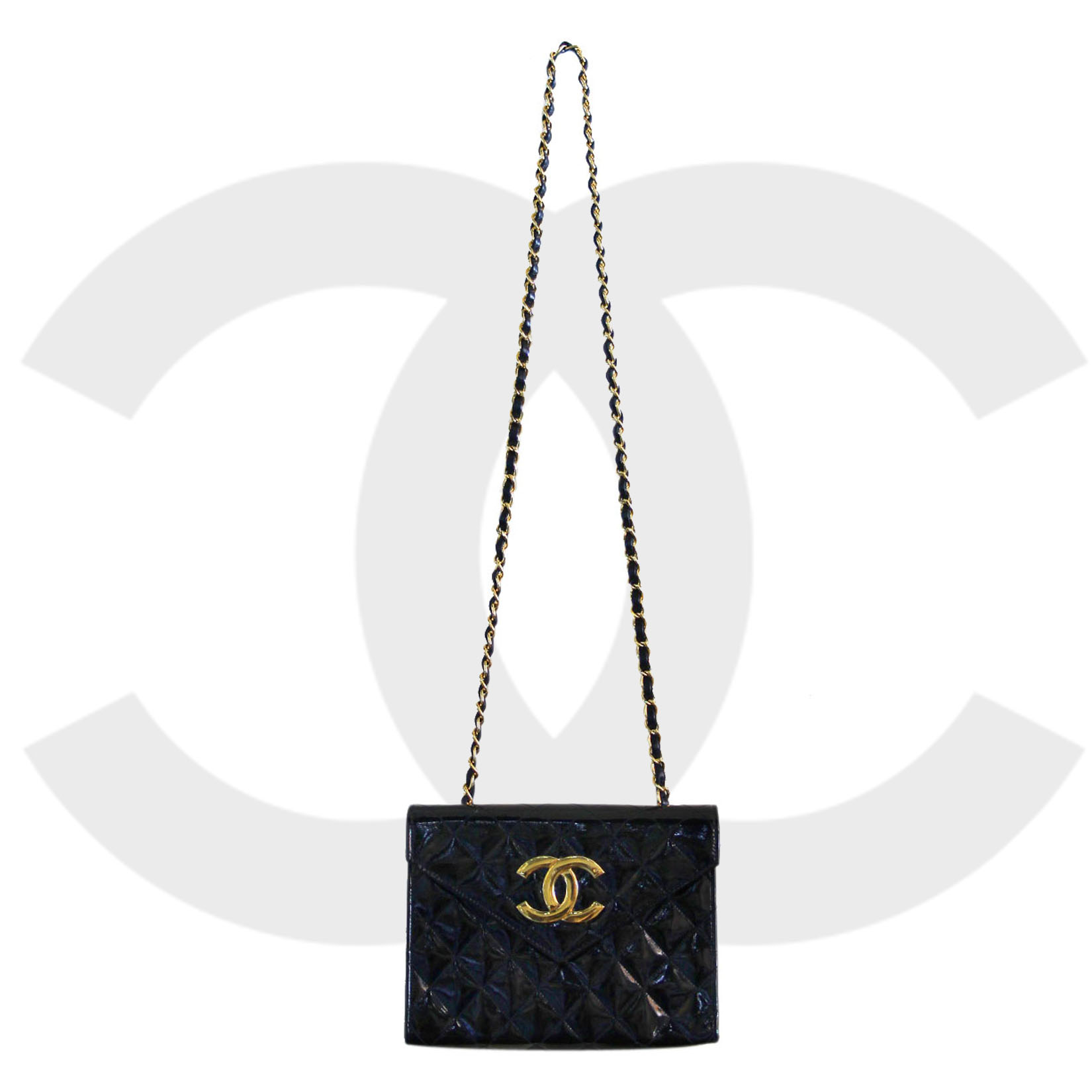 Don't let the word vintage fool you. Just because something is vintage, or "old" doesn't necessarily mean it's in poor condition, out of style, or expensive. This next Chanel vintage shoulder bag is perfectly priced, in great condition, and has such a unique design, it will turn heads in awe! This beautiful vintage RARE Chanel black satin Gripoix closure shoulder bag is unique in several ways. Not only is it super rare and almost impossible to find anything similar to this bag, it has a unique Gripoix closure. Gripoix is a French atelier who has created some incredibly unique custom jewelry for designers such as Chanel, Marc Jacobs, Balenciaga, Dior, and Yves Saint Laurent. The beautiful jeweled closure you see on the front of the Chanel bag is a custom designed Gripoix piece created specifically for Chanel, for this bag. Yes, we said it, it's rare alright!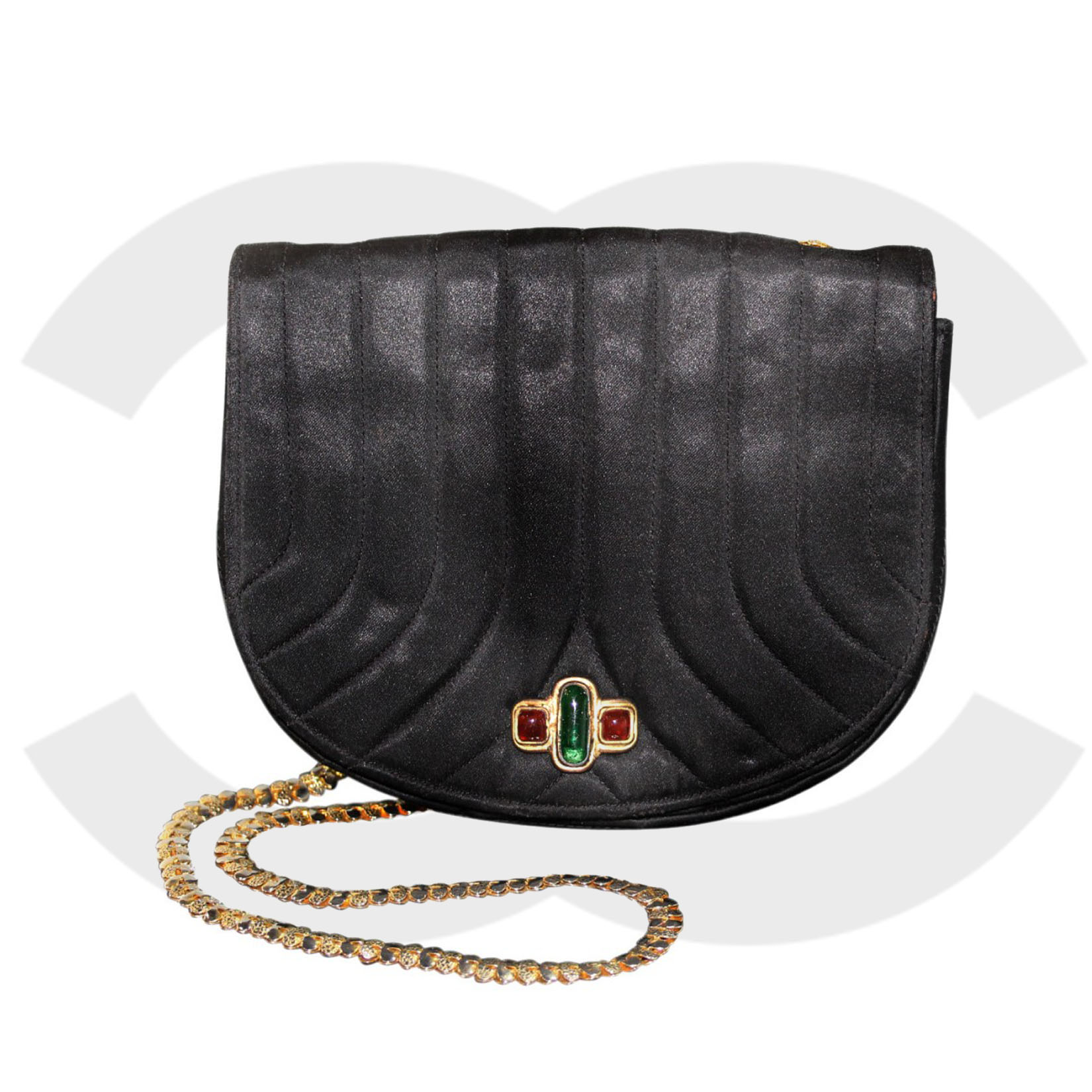 This beautiful beige double flap vintage Chanel shoulder bag below is the staple of all Chanel handbags. The double flap bag is such a simple and timeless design. This particular bag is pre-owned and the leather shows some signs of stress marks, however a vintage bag wouldn't be in perfect condition, unless it was kept in a climate controlled vault placed high on a pedestal for no one to touch or breathe on. The gold tone hardware accents the beige lambskin leather perfectly and this hue can be worn year round! It's the perfect size bag with plenty of compartments for all of your every day essentials. This can be worn casual, or dress with a pair of heels, or some flats of your choice. In reality, you wouldn't ever know this bag was vintage because it's design is still being manufactured by Chanel today.