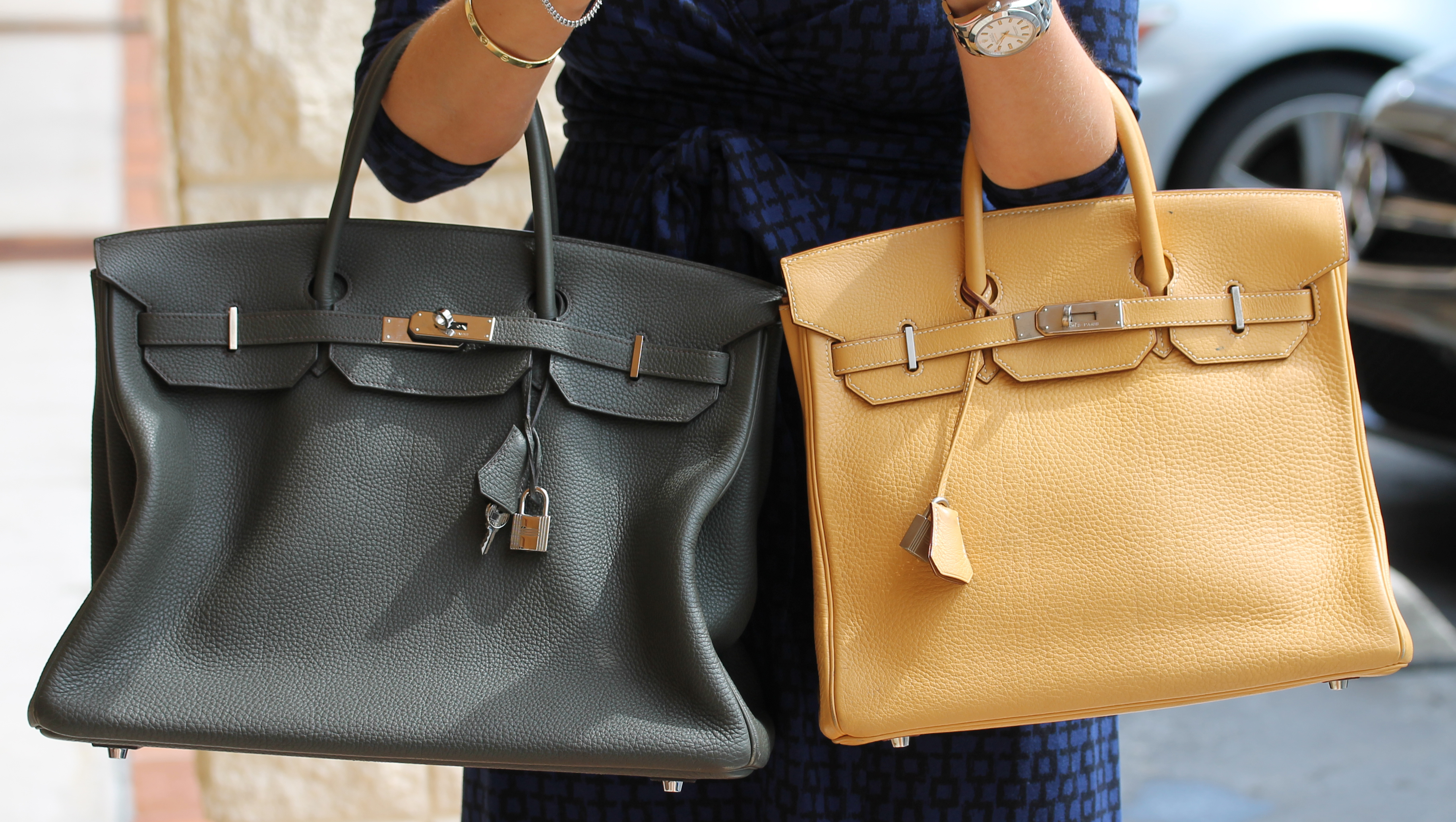 The ever-stylish and wildly popular Hermes Birkin bag has become a symbol of style, elegance and exquisite taste. It is said that the Birkin bag was inspired by English born actress, singer and songwriter Jane Birkin, who was once seated near former Hermes Chief Executive Officer Jean-Louis Dumas on a flight in the early 1980's. As the story goes, Birkin placed her handbag in the overhead compartment, but all its contents fell out, sparking a conversation between the two. Birkin confessed to Dumas she had difficulty finding a leather weekend bag she really enjoyed, inspiring Dumas to create one for her. Rather than simply being worn by an icon, the Birkin bag has gone on to become an icon all by itself.
The Birkin bag is handmade in France and distributed in limited quantities to stores around the world. Of course, the signature saddle stitching, a process developed in the 1800s by the handbag retailer, also gives the bag a unique and distinctive quality. Birkin bags are hand-sewn using a variety of leather hides (including crocodile, lizard and calf leathers). The Birkin bag also comes in various sizes and is available in virtually ever color imaginable. Another signature feature of the Birkin bag is the lock and key included on each bag. The keys are enclosed inside a leather lanyard, and each set of lock and keys are numbered. The metallic hardware is plated with gold or palladium (done to prevent the possibility of tarnishing).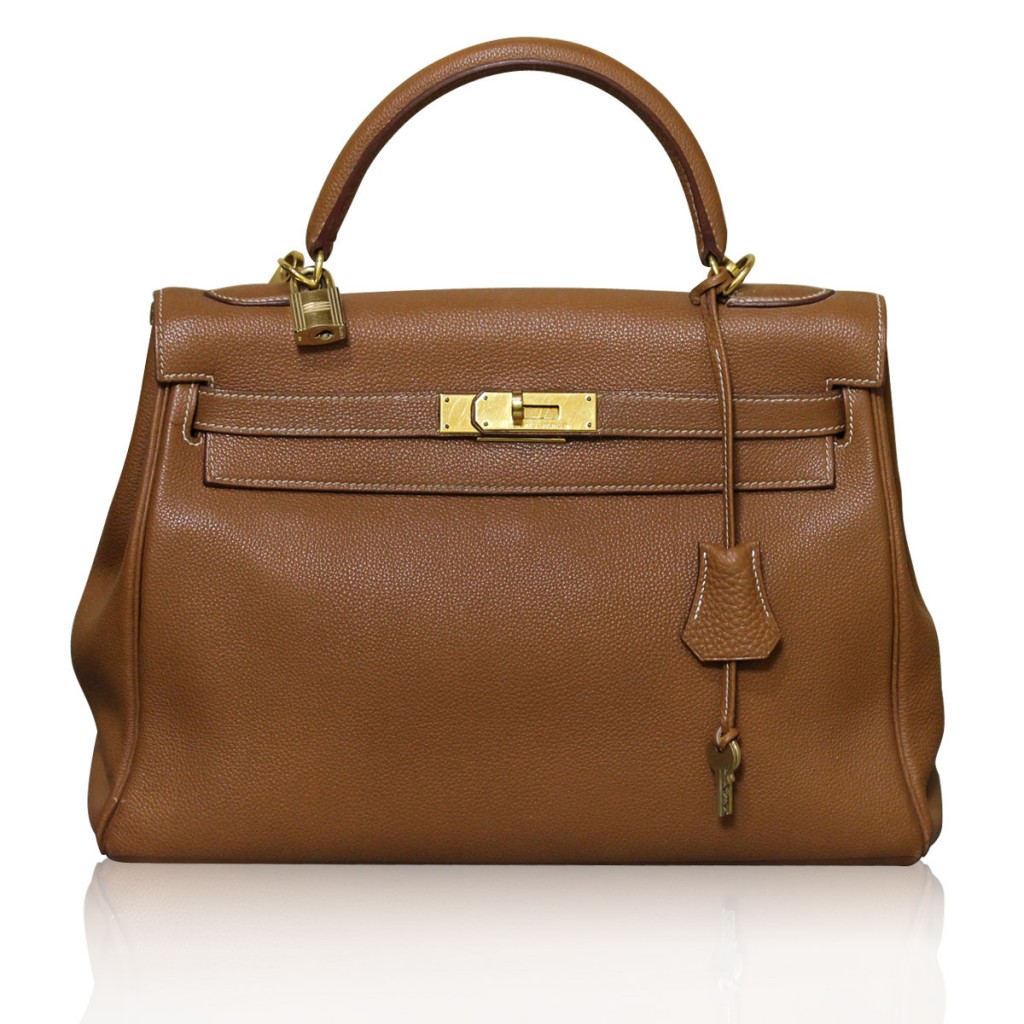 Unlike other designer bags, the Hermes Birkin bag does not include a logo, yet the bag is one of the most highly sought after and widely recognizable in the marketplace today. Celebrities such as singer/songwriter Lady Gaga, reality television stars Kim Kardashian, Bethenney Frankel and Nene Leakes, and supermodel Naomi Campbell have all been photographed wearing the Birkin bag. The bag was even featured on the big screen recently, as actress Cate Blanchett wore one during her portrayal of a wealthy, Manhattan socialite who fell from grace in the award winning 2013 film Blue Jasmine.
But celebrities are not the only ones clamoring to wear this beautiful and pristine handbag. In a 2013 interview with Forbes Magazine, Matthew Rubinger, Director of Luxury Accessories at Heritage Auctions in Dallas, Texas, says that the bag is also in strong demand by collectors. Rubinger told the magazine that Birkin bags are the most sought after in the world and that they have held onto that status for quite some time now. Rubinger attributes its popularity to its exceptional craftsmanship, saying the bags are created to be both worn and loved.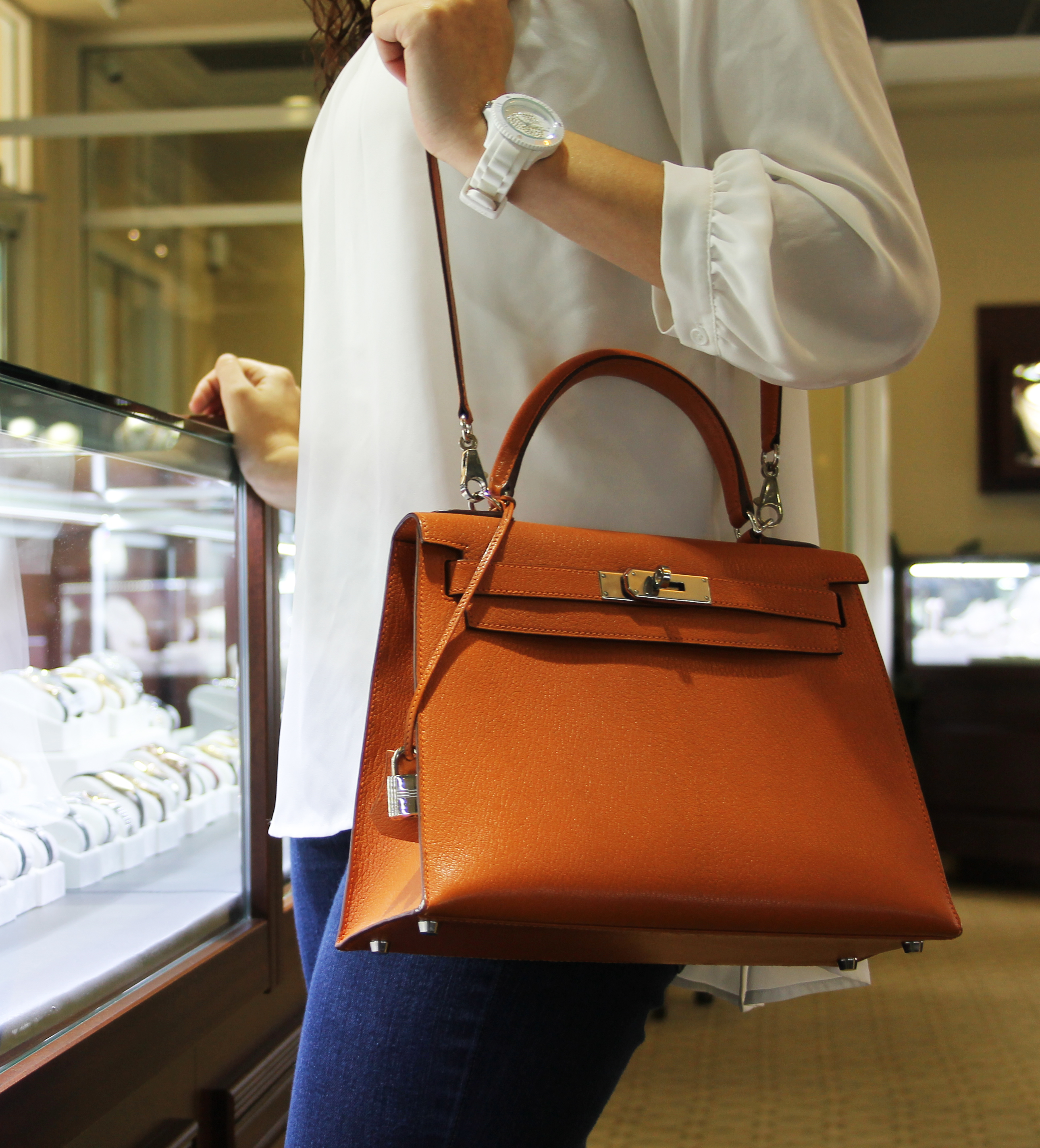 Heritage held an auction offering only Birkin bags in the fall of 2013, due to the demand and popularity of the bag. Rubinger says that the Birkin bag is well worth the investment, as one that is kept in pristine condition can often be sold, at auction, for between 80 and 120 percent of its original selling price. By contrast, other used designer handbags will often only fetch around ten percent of their original cost.
So, in addition to offering signature style and a wide range of options, the Hermes Birkin bag is also a wise investment for those considering purchasing this hand-crafted, gorgeous handbag.
Related articles