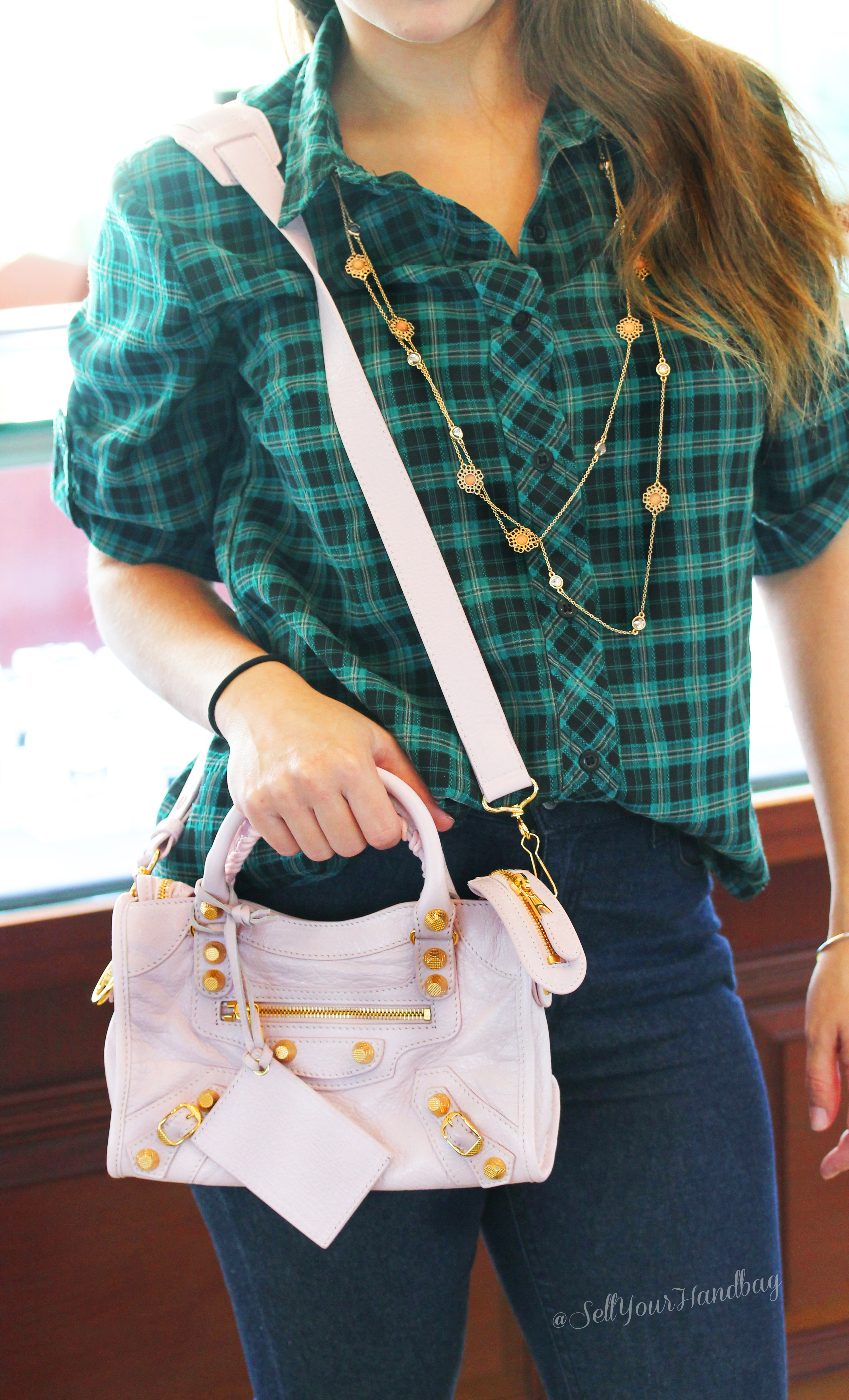 Created by Spanish designed Cristóbal Balenciaga Eizaguirre, the Balenciaga fashion house first made its mark in the world of women's fashion by offering signature pieces worn by members of the Spanish royal family in the early 1900's. His first boutique was opened in San Sebastian, Spain, but was forced to close due to the country's unrest during the Spanish Civil War. Following that abrupt closure, Balenciaga took his designs, naturally, to the world's fashion hub–Paris.
Success in Paris came almost instantaneously, as his unique designs were applauded by members of the French Press as well as by editors at the popular fashion magazine Harper's Bazaar. His designs have been most lauded for creating designs that celebrated a woman's silhouette, rather than hiding it away as had been the norm.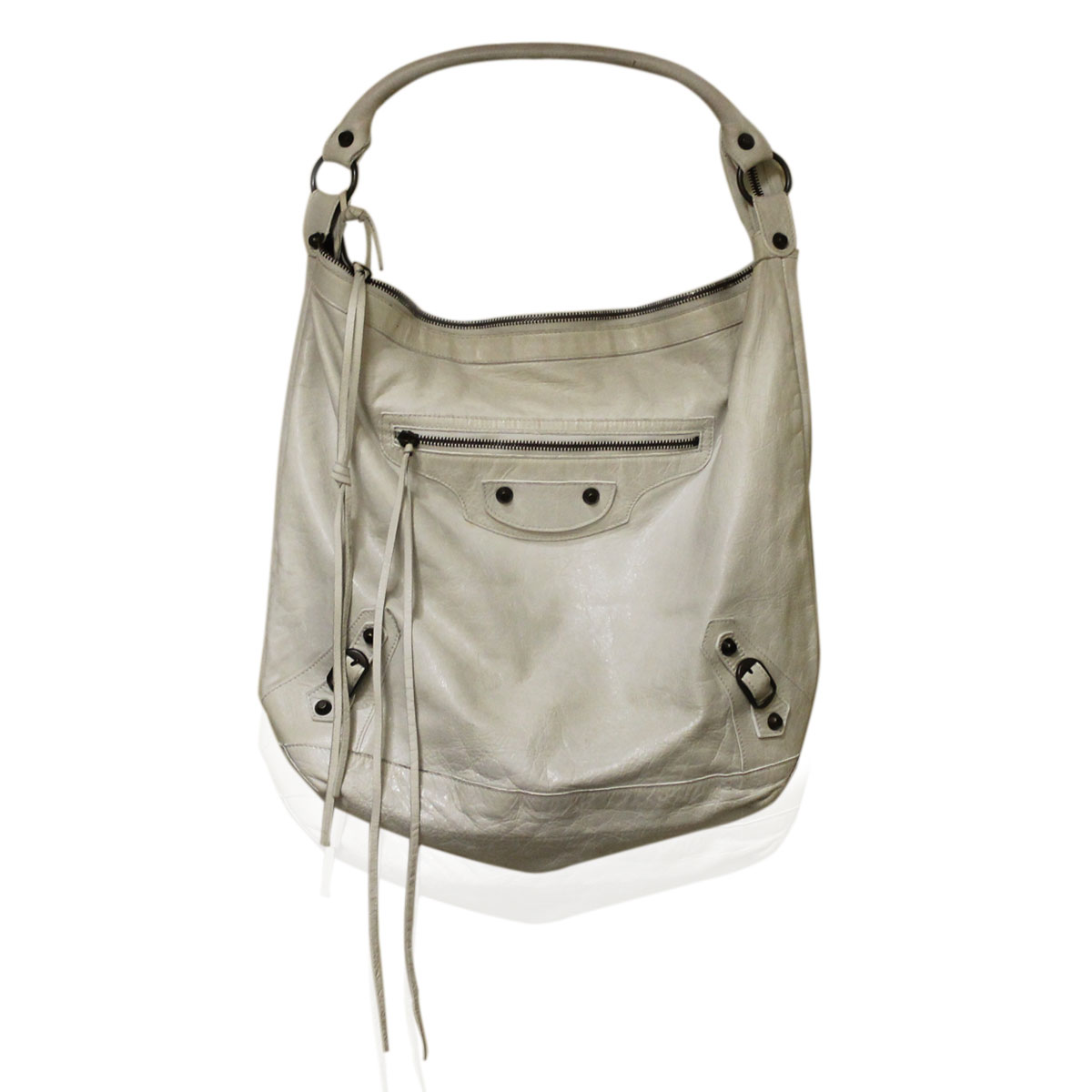 Today, Balenciaga is still leading the charge in distinctive, fashionable designs. However, most associate Balenciaga with motorcycle inspired handbags. Their handbag designs come in a wide range of fashionable colors, including purple, paprika, tangerine, chestnut, black, metallic and more. Balenciaga bags are made of very soft and supple lambskin. However, these handbags are also available in suede and leather as well. Most of the designs feature an exterior zip pocket, perfect for setting aside a place for cards, keys, identification or other items the wearer may need to access quickly and easily.
Most Balenciaga bags feature a zippered opening at the top, and the shoulder straps are often easily and quickly removed, allowing the bag to be worn as a fashionable yet functional clutch. One of its most distinctive features, though, is the aged brass hardware found along the edges of each Balenciaga bag; that hardware is what gives the Balenciaga bag its incredible nod to the motorcycle culture, reminding many of the wildly popular motorcycle jackets which famously feature lots of stylish hardware throughout.
For many women, handbags should not only be beautiful, but they also should provide the wearer the opportunity for easy organization. Balenciaga bags offer much in the way of functional fashion, probably lending to its long lasting popularity. Inside these handbags are a number of zippered pockets, perfect for organization. Another unique feature — Balenciaga bags come with mirrors inside, so you'll never be without the mirror you need to reapply makeup.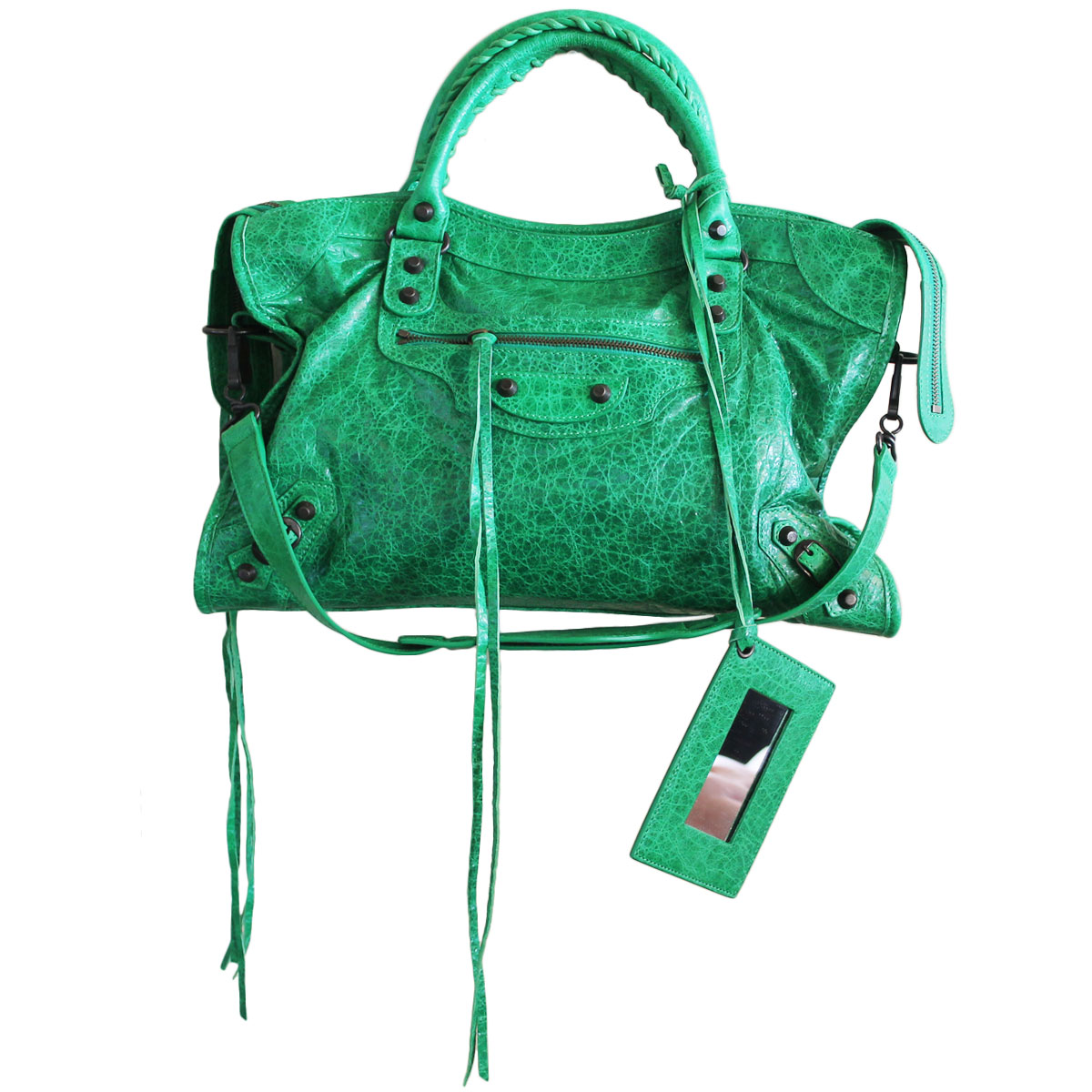 The fact, too, is that Balenciaga bags are classically styled, meaning the investment will hold for quite some time because they remain fashionable for years to come. Further, Balenciaga bags are noted for their fine craftsmanship, so wearers can feel free to wear the bag for years without worrying that it will not look good or continue to wear well.
Celebrities who love Balenciaga handbags and have been photographed wearing them include Nicky Hilton (who has been photographed multiple times wearing a variety of Balenciaga bags). Also, actresses Naomi Watts and Rooney Mara are huge fans of Balenciaga, as are reality television stars Nicole Ritchie and Tori Spelling, and supermodel Kate Moss.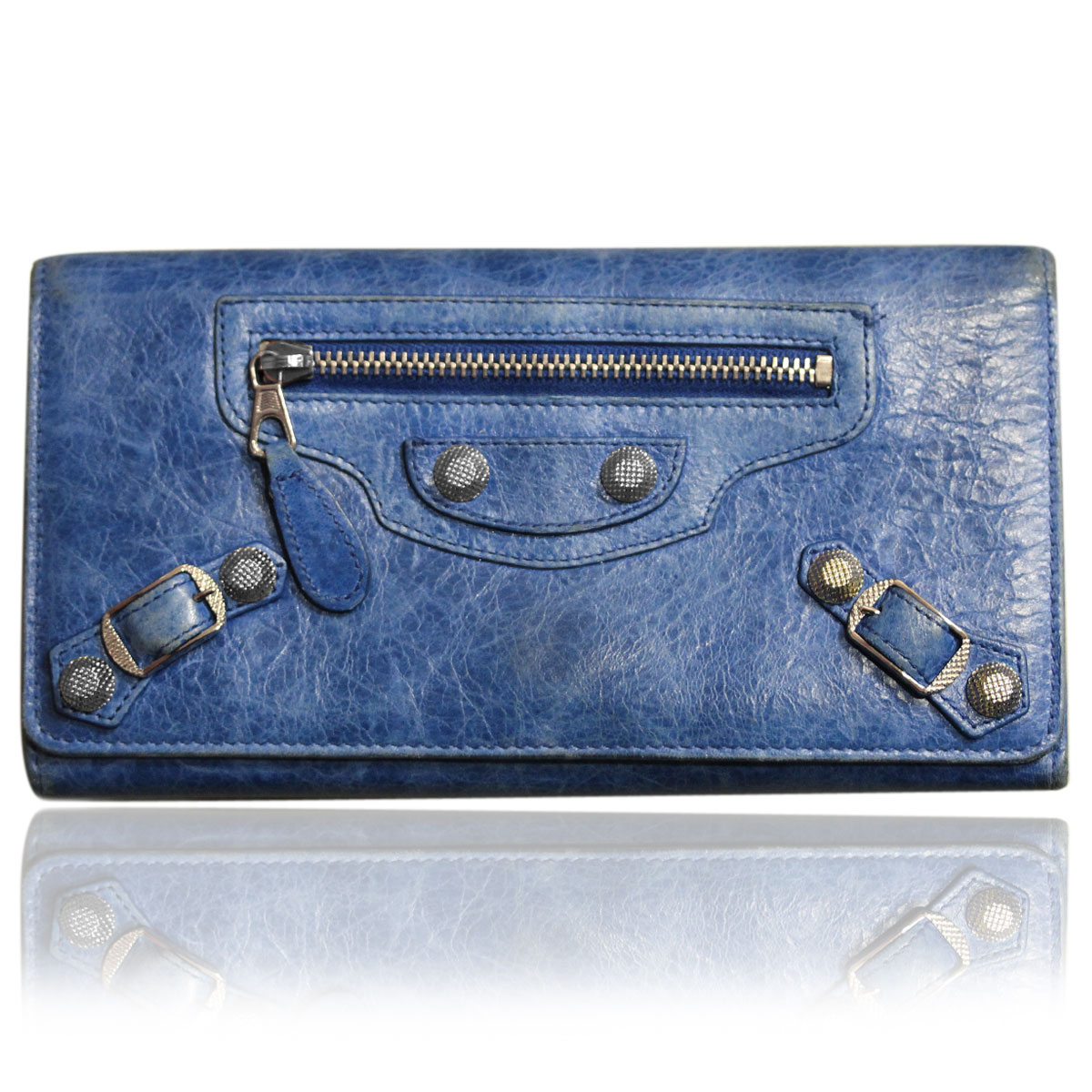 With its fine detailing, fine craftsmanship and exceptional style, there's no wonder why Balenciaga handbags have gained such a huge following globally.
Related articles