Spotlight On: Back To The Future
Today is the day! October 21st, 2015 Marty McFly arrived in the future! We all know the story, and if you've never seen the movie, then you should know that this movie actually predicted several things that came true today! For example, the scene where Marty McFly freaks out over a 3D Jaws movie preview that reaches out to eat him! Yup, 3D movies were actually created. Not only that, but the biggest prediction from Back to the Future II which MAY come true this year, is the scene where the Cubs win the world series! If you follow baseball, then you're probably freaking out right now because the Cubs are actually in the playoffs and just might take home the win! Video phone calls were also a huge prediction in the movie series which we all know came true with the use of Facetime, Tango, and Skype. The infamous Hoverboard that McFly rode through town to get away from Biff was created by Lexus this year and is worth roughly around $10,000! There are a few things in the serious of Back to the Future movies that did not come true, YET, but we are hopeful!
We're taking it back to the past today and showing off some of our favorite vintage designer handbags that are still popular today! Let's start with our number one favorite vintage handbag, the Chanel Classic Flap!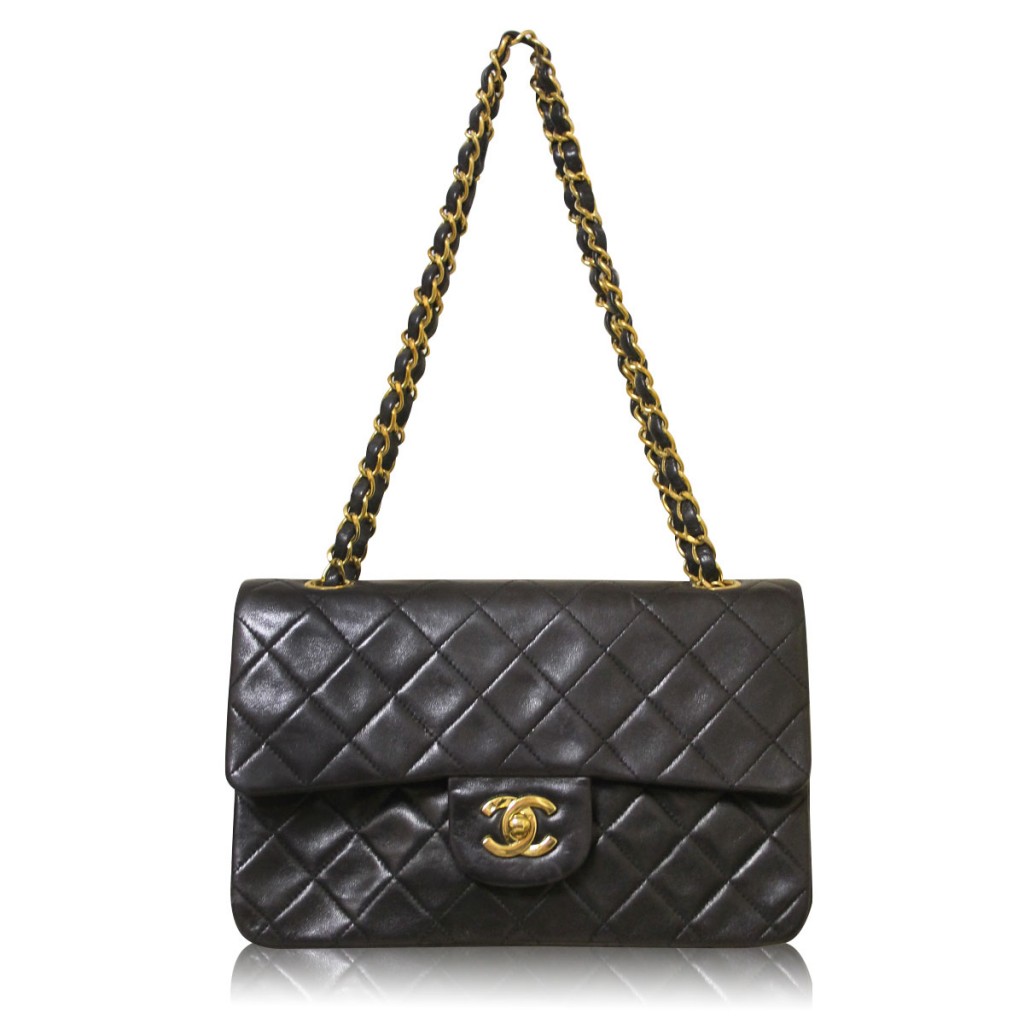 A classically chic handbag that has reigned luxury for many years, this Chanel bag is an iconic symbol for "upper class." Today the Chanel Classic flap holds its' value and poise. If you're in the market for an fashionable investment, then a Classic flap Chanel bag is the way to go. This Chanel Classic Flap Black Lambskin purse has golden brass hardware, a burgundy interior lining. You can find this Chanel bag here at SellYourHandbag.com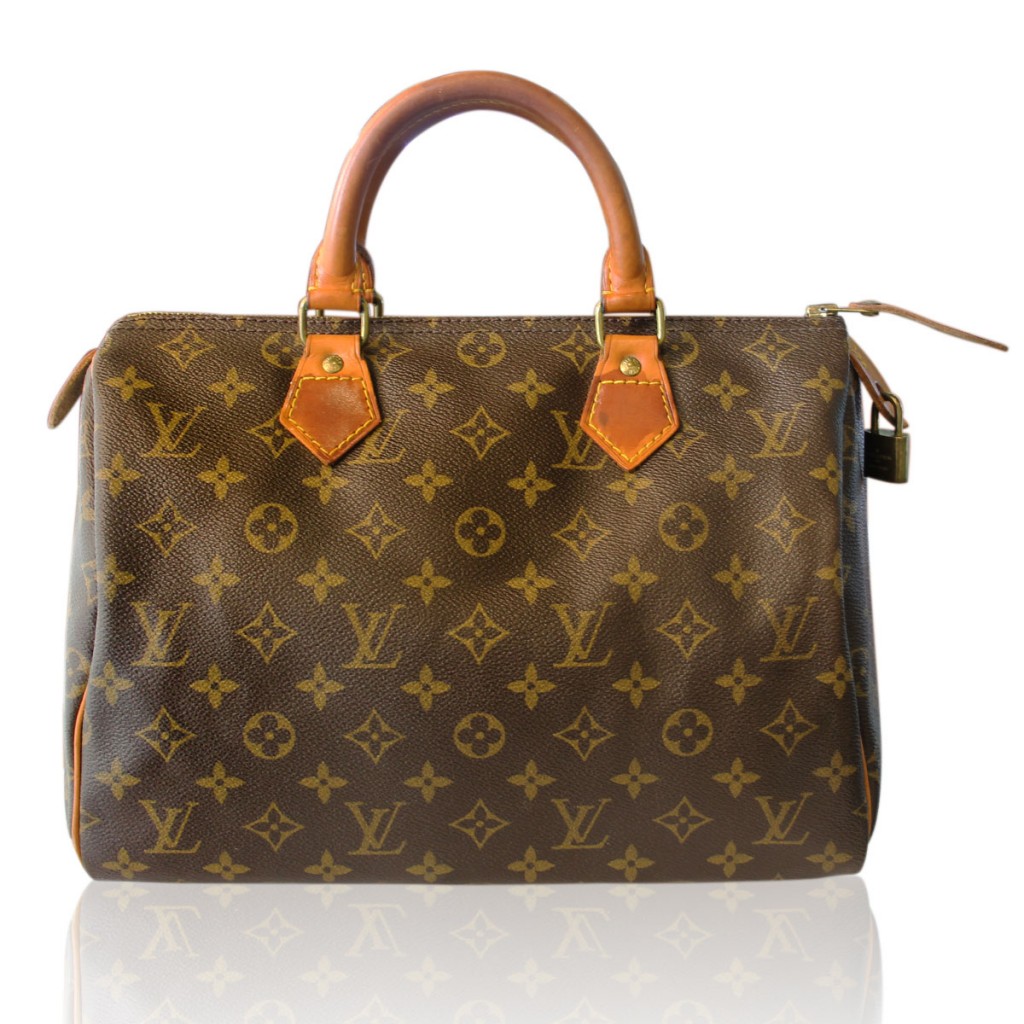 This Louis Vuitton Vintage French Company Speedy is becoming more and more rare. A French Company Louis Vuitton handbag was manufactured in the United States for only a short period of time. The French Company Louis Vuitton bags differ slightly from a Louis Vuitton bag manufactured from the Louis Vuitton factory. The interior stamp tags were mostly paper tags, there was no visible date code, and the hardware did not say LV, rather it was made from companies called "Talon" or "Eclair." This beautiful Speedy can be found at SellYourHandbag.com as well.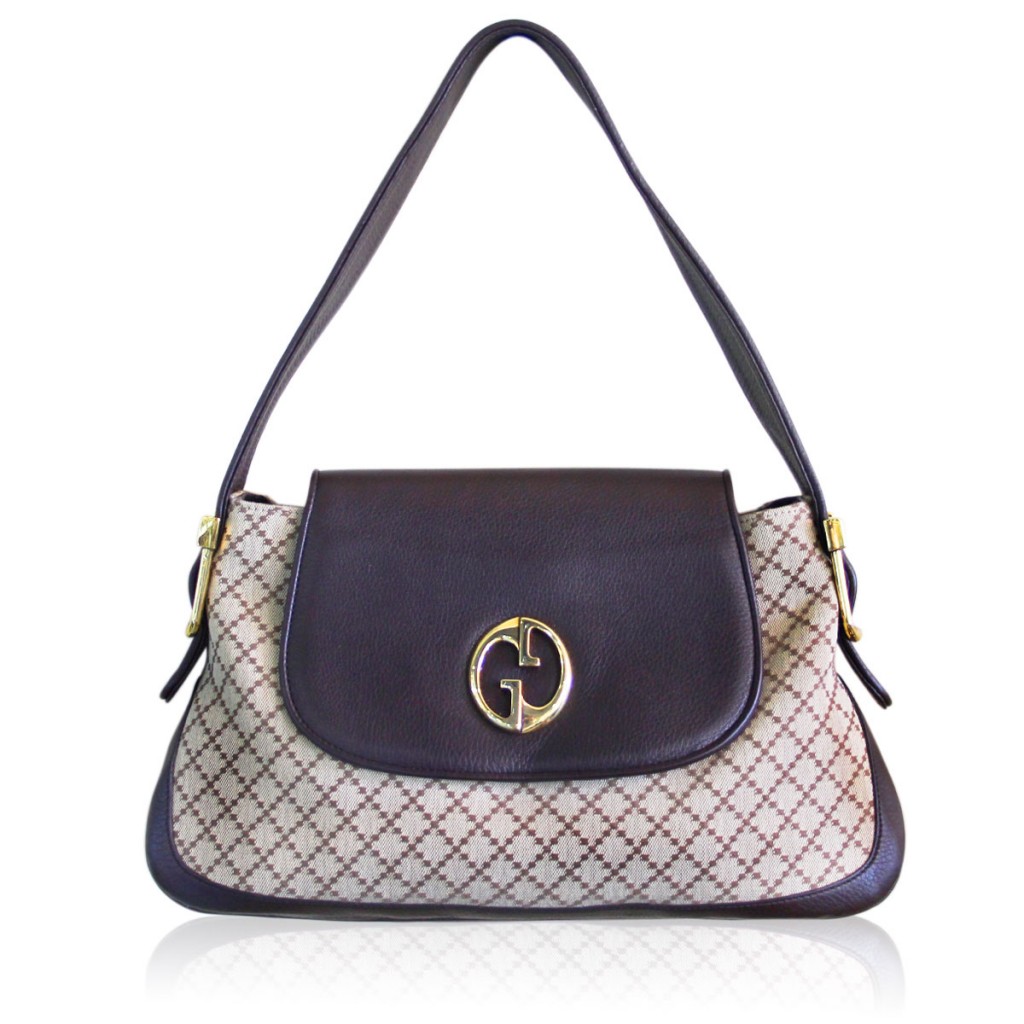 Here we have a modern day take on a vintage Gucci handbag. This is the Gucci 1973 Diamante Jacquard shoulder bag. This beautiful retro style handbag has a mix of leather, jacquard and golden brass hardware accents. The new-style Gucci logo gives this modern day take on the Vintage Diamante bag sophisticated class and a touch of bling!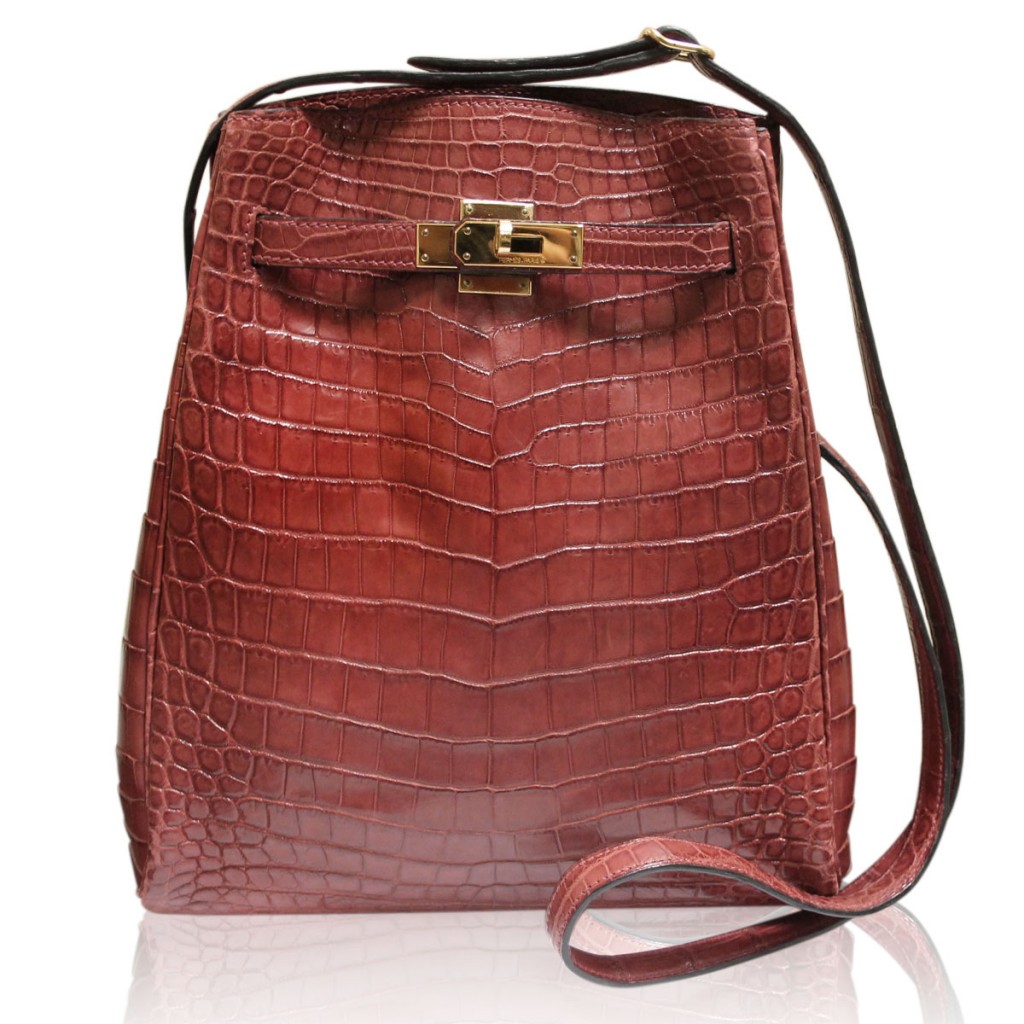 Last on our list of awesome vintage designer handbags that are still popular today is this stunning Hermes Crocodile Kelly Sport MM. This bag is just beautiful to look at! The burgundy crocodile color is stunning and the gold hardware accents the color perfectly! We love the shape of this purse and not to mention the adjustable shoulder strap is very useful! Find more Hermes handbags and vintage finds at SellYourHandbag.com!
Related articles