Shop Designer Accessories under $500 in Boca Raton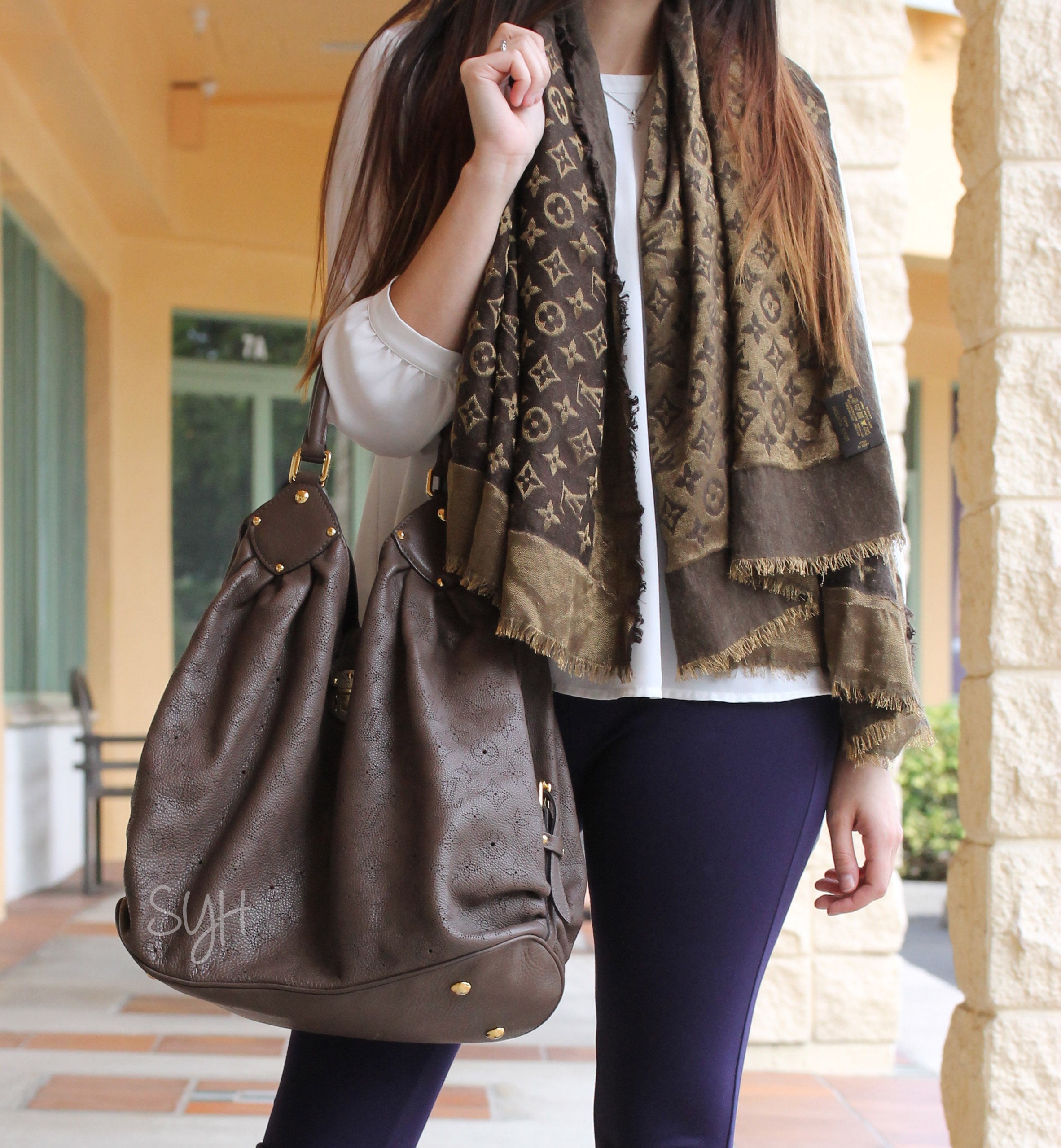 This is your ONE STOP SHOP for luxury designer accessories for less in Boca Raton, Florida. With the holidays creeping up quickly, it's always a great idea to start your holiday shopping early! Some of the best deals are happening right now before your eyes! Do you really want to wait until Black Friday or Cyber Monday to do your holiday shopping? Waiting in ridiculous long lines for hours, only to grab that gift that may only be on sale for 20% off; and by the time you get into the store, it's sold out? Cyber Monday isn't any better! Majority of the sales on Cyber Monday are the same discounts that retailers give year round, but it's just the "hype" that boosts your mind to think that the sale is so much better that day. Today every one pretty much shops online. Sometimes it is difficult to shop for holidays gifts online because we want to feel, touch, and play with the things we are purchasing in person to make sure it's exactly what we want. There are a few things you shouldn't truly buy online, in our opinion, like a DIAMOND. But there are other things you can buy online that will save you money, offer you free shipping and a lasting impression, like designer handbags and accessories from SellYourHandbag.com!
We've put together a holiday wish list under $500 which includes some your favorite accessories by luxury designers such as Chanel, Hermes and Louis Vuitton. With prices like these, you won't want to pass up the opportunity to start your holiday shopping NOW for yourself or a loved one!
Balenciaga Blue Leather Long Stud Wallet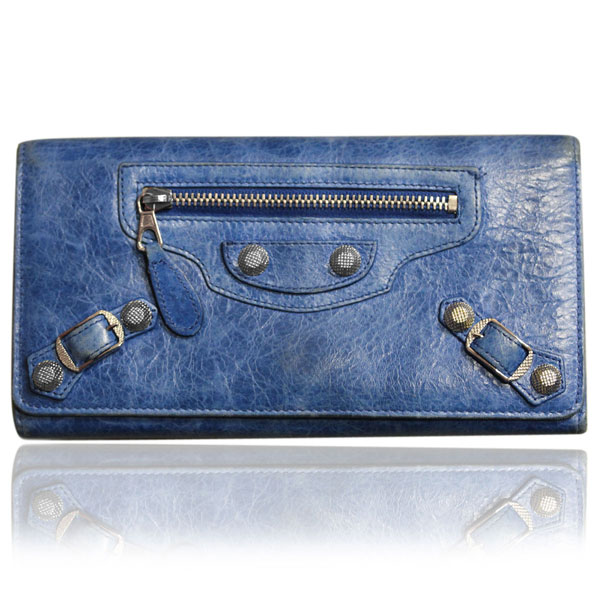 This awesome Balenciaga wallet is a perfect stocking stuffer! It's everything anyone needs in a wallet! With the gorgeous blue leather and dark silver hardware, this wallet has total style. It has 8 card compartments, 1 Zipper and 5 Compartments for your cash and photos. Think out of the box this holiday season and buy yourself or your loved one this awesome Balenciaga wallet! Only $495 at SellYourHandbag.com!
2. Chanel Multi-Color Cotton Beret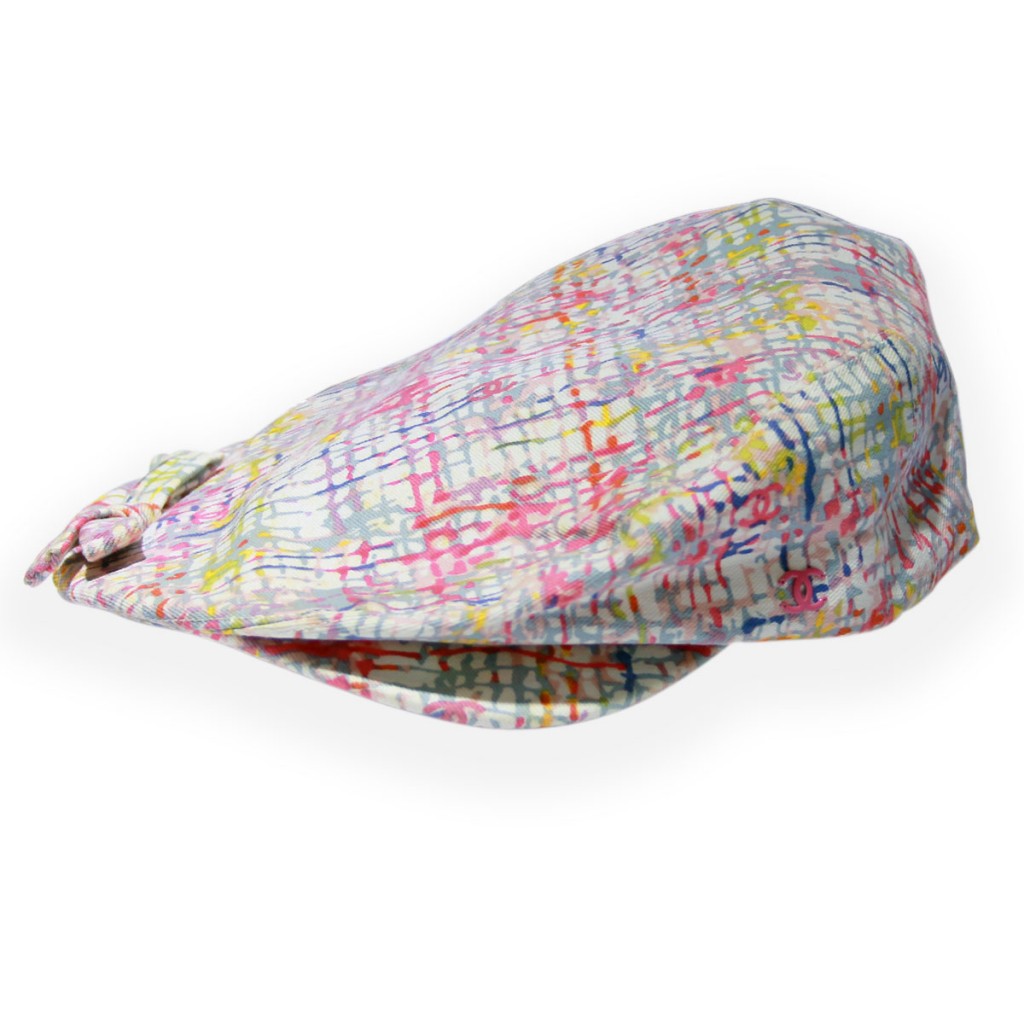 You may not live in France, but that's perfectly fine with this Chanel beret! The beautiful design and multi-color craze added with a petite bow has this beret screaming totally chic! It's the perfect little accessory that will make anyone smile! This Chanel beret is only  $395 at SellYourHandbag.com!
3. Hermes 100% Silk Carre En Carres Patchwork Scarf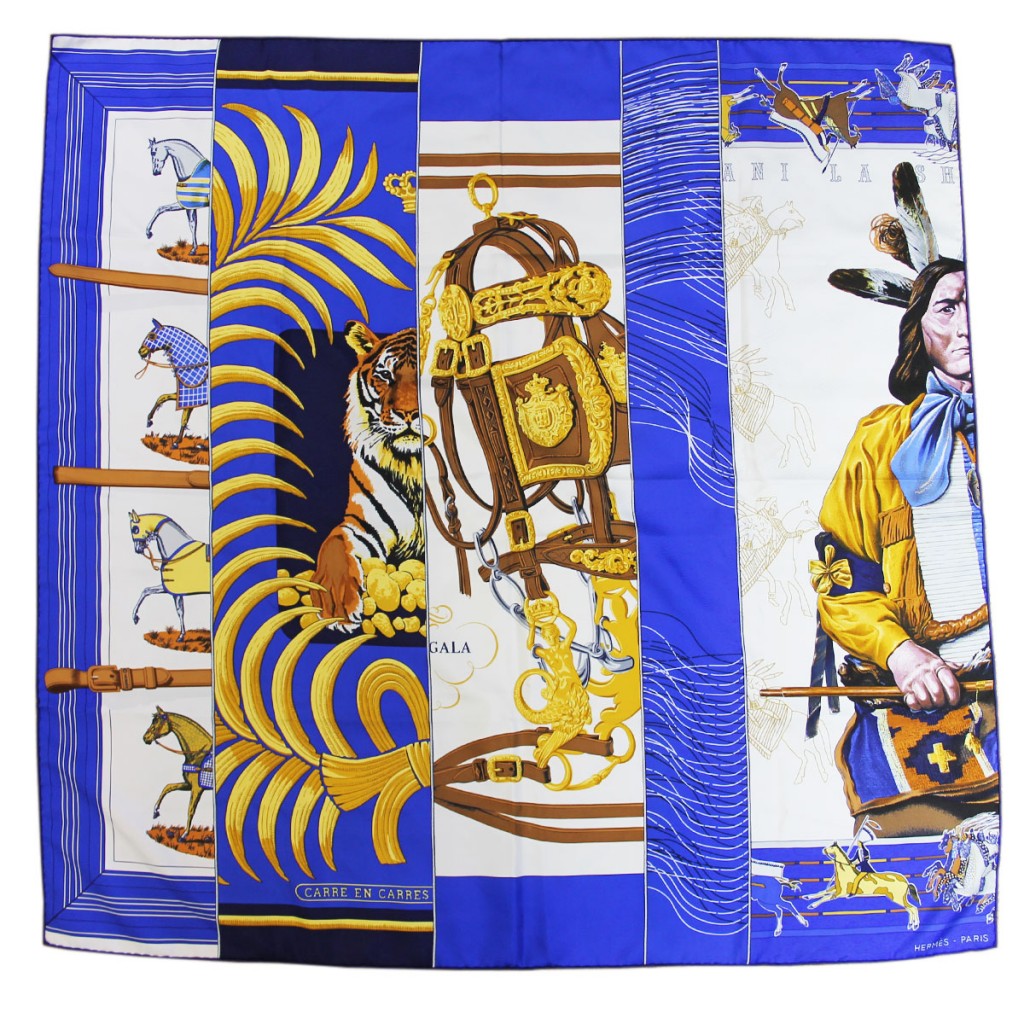 Just look at the gorgeous detail in this Hermes scarf! This scarf wasn't only meant to be worn around your neck during the cooler seasons. This scarf was meant to be worn year round as a head wrap, a belt, or even tied around your handbag as a bag accessory! The beautiful gold and blue details in the scarf never end! It is without a doubt a wonderful stocking stuffer that must be added to your holiday wish list! Only $495 at SellYourHandbag.com!
4. Louis Vuitton Black Epi Leather Koala Wallet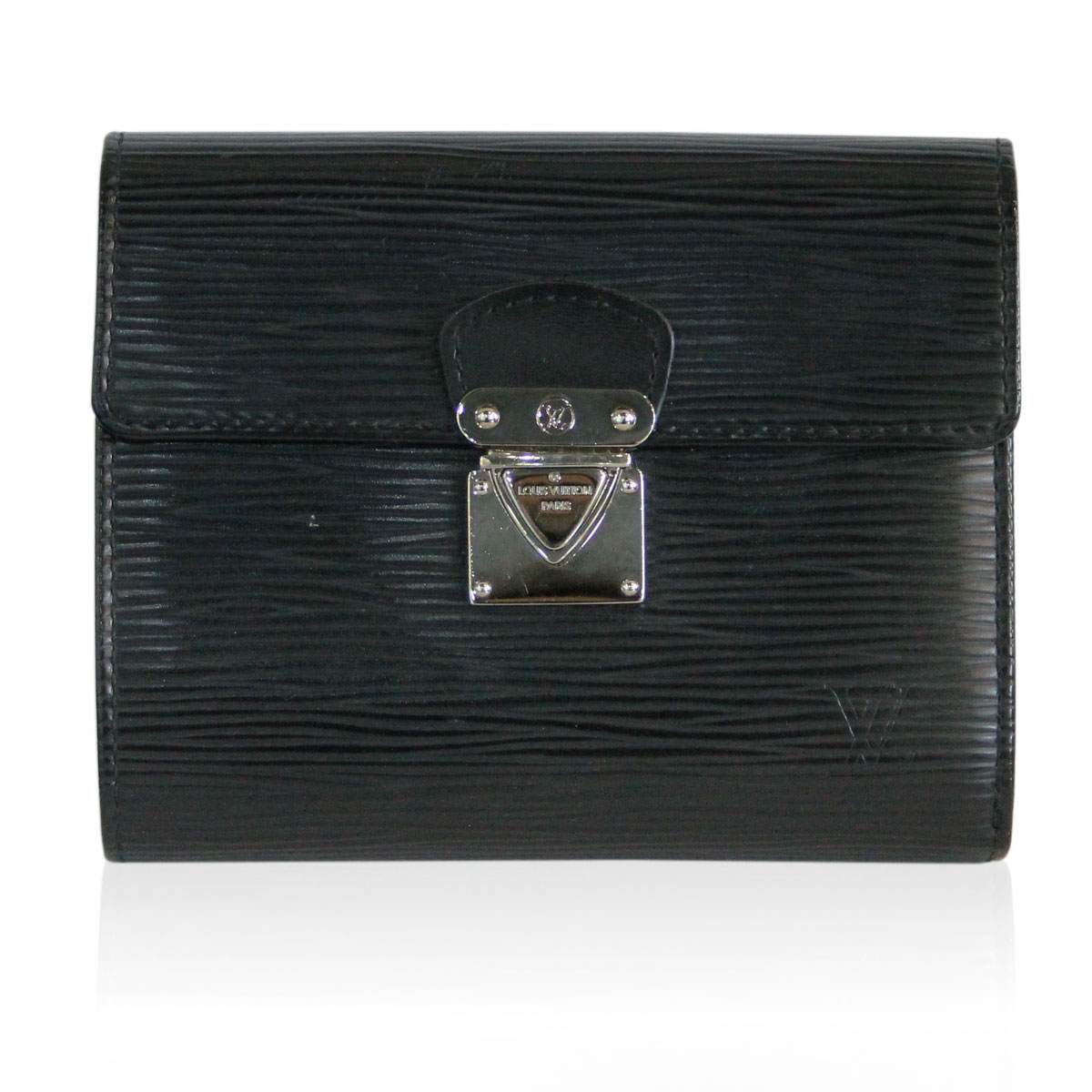 Small, but chic and keeps your organized; that is exactly what this Louis Vuitton Koala wallet has to offer! Organization is key, and a great New Year's Resolution! Start off your holiday shopping with this awesome Louis Vuitton wallet that can match any handbag you carry! On sale now for only $300 at SellYourHandbag.com!
5. Louis Vuitton Stephen Sprouse Graffiti Accessories Pochette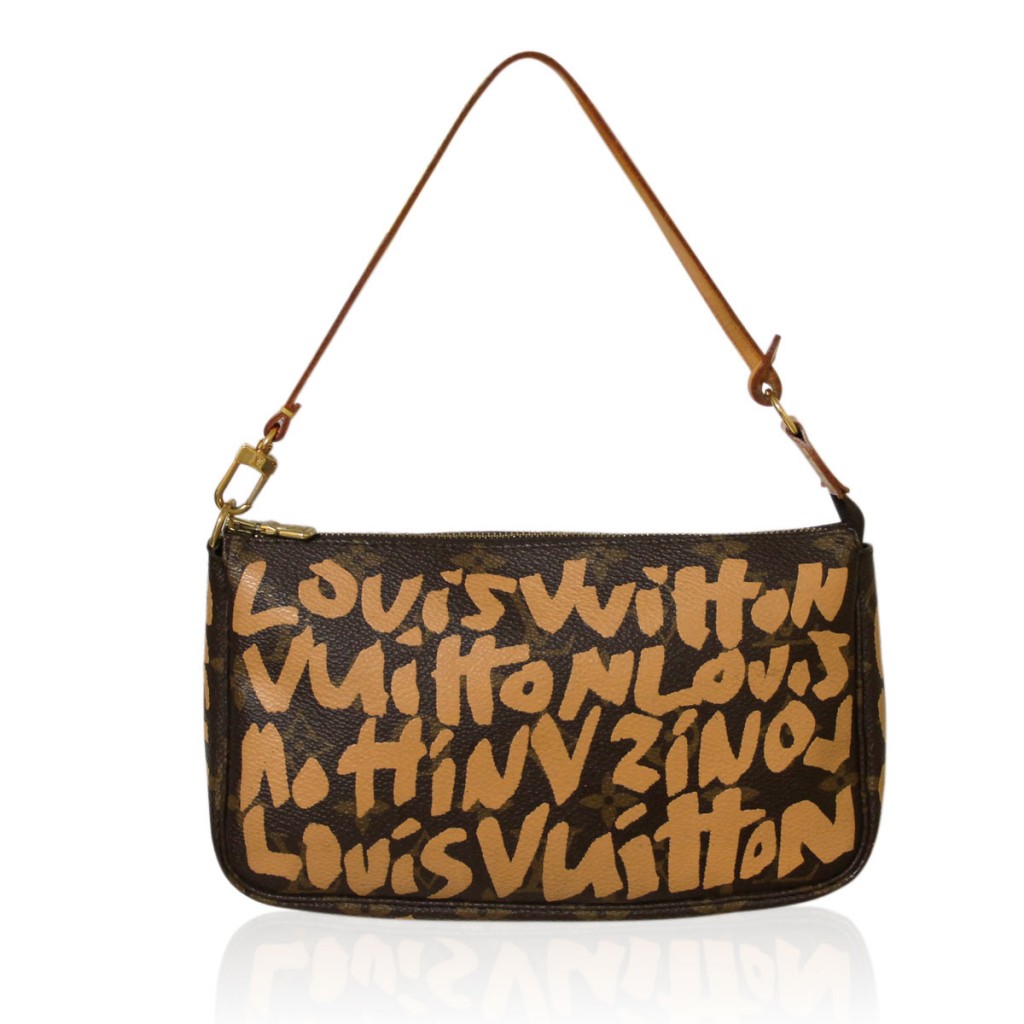 This is another great find under $500! This is the Louis Vuitton Stephen Sprouse Graffiti pochette and it's only $495 at SellYourHandbag.com. A pochette bag can come in handy for just about any occasion! It's perfect to carry your make up, or when you need to carry something light for your keys, wallet and phone.
Find more 100% authentic luxury designer accessories under $500 at SellYourHandbag.com!
Related articles