Out With The Old, In With The New
It's time to sell your designer handbags! Don't let them sit in your closet collecting dust. Stop waiting for your handbags to come back in style, when you can sell it for cash! Selling your gently used designer handbag not only makes space for new ones, you're also giving another person the chance to experience the beauty your handbag has to offer! Now that's an awesome thing! It's almost like recycling, yet we're not turning your handbag into something else, we are simply re-selling your bag to that person who has been searching for the perfectly priced designer bag!
It's holiday time and why not sell your bags or accessories to earn a little extra cash in your pocket. Buying all of those presents for your friends and family could put a dent in your wallet, so by selling your old designer bags and accessories, you could easily earn your money back! We buy designer wallets, sunglasses, belts, key chains and so much more! As for handbags, we love Chanel, Hermes, Louis Vuitton, Gucci, Balenciaga, and many more designers. We pay the highest paid premiums for your bags and accessories, and offer free consultations for your goods as well!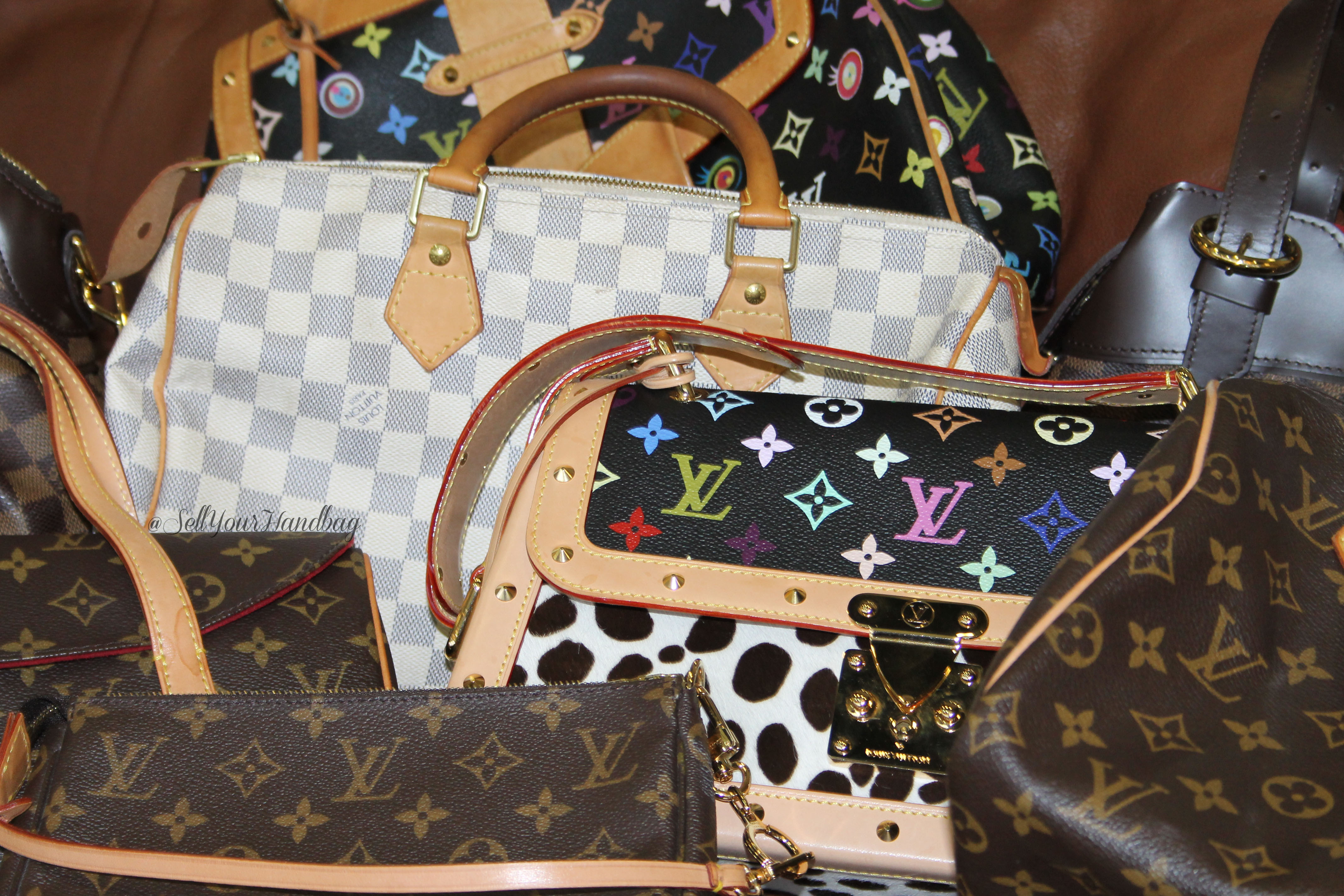 If you're local to our showroom, come on by, no appointment necessary! If you live far, don't worry! We have several options for you to sell your handbag and accessories as well! You can take pictures of your item, all angles, include photos of your box, dust bag, and receipt if you have, and e-mail them to info@sellyourhandbag.com. You can also fill out this form below and attach photos, your information, and a brief description of your bag, and we can get back to you as soon as possible if we're interested in making you an offer! You can also send us your handbag or item to review, simply print out this form, ship your item to our showroom, let us examine the condition of your item, and make you an offer if interested. If we happen to not be too aggressive in purchasing your item, we will simply ship your item back. It's that simple! We make this process as easy as 1-2-3, and safe as can be! Clear the clutter in your closet and sell your handbags and accessories to us! It's always great to earn cash without doing any manual labor!
[xyz-cfm-form id=1]