Louis Vuitton Says ByeBye to Damier Pattern
According to Women's Wear Daily, WWD, the luxury designer fashion house, Louis Vuitton, has been given some unpleasant news regarding their Damier, checkerboard pattern. They will no longer recover the trademark associated with the checkerboard pattern! The European Union General's Court has thrown out the law suit in recovering this pattern, and has been a huge blow for LV!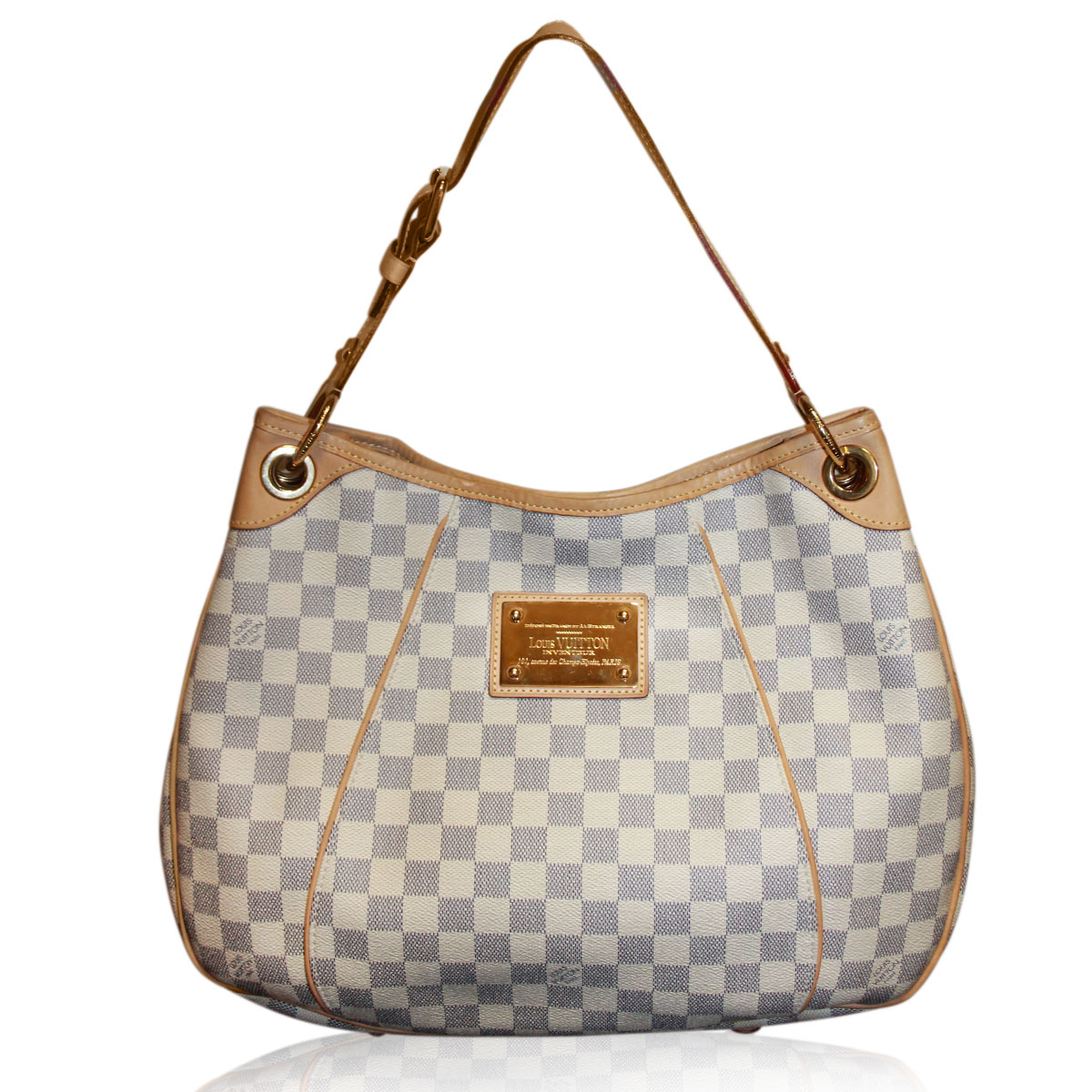 The dismissal of the suit has ordered Louis Vuitton to pay its opponent's court fees! There still is no comment from the Nicolas Ghesquiere led fashion house in determining their decision to remove their trademark. Fashion luxury house Burberry has also began the process of protecting their use of the Haymarket Check tartan pattern on their leather goods as well.
What does this mean? Well let's just say that if Louis Vuitton continues to use their checkerboard Damier pattern in future creations, they are most likely to be competing with more and more designers who will begin to use the same pattern. This also strikes hard to Louis Vuitton because they will begin to see more and more counterfeit good being produced. We believe the prices will increase, in order for LV to compensate for the expenses they will have to cover to all of their competition.
What do you do now with your Louis Vuitton Damier handbags and accessories? One option could be to SELL THEM! Cash out quickly and run with the money! Sell your pre-owned Louis Vuitton handbags to SellYourHandbag in Boca Raton, Florida. SYH is the leading buyer of pre-owned luxury designer handbags and accessories. They not only pay top dollar for your pre-owned designer good, they invite you into their showroom with a safe selling experience. With their handbags listed daily on their website, they show detailed images of each blemish, imperfection, angle and side of each handbag, and provide a detailed description of the condition of each bag. Have a question about selling your handbag? Well you can easily ask away right on their site! You can submit photos of your handbag and submit your information through the simple form on their website, and the experienced fashion buyers will e-mail you a given quote if they are interested in buying! It's really that simple!
They specialize in selling and purchasing pre-owned Louis Vuitton, Hermes, Chanel, Chloe, Celine, Prada, Gucci and much more. Sell those Damier pattern Louis Vuitton bags before you start seeing more and more designers copy the pattern! It was a great run with Louis Vuitton Damier handbags, but if they aren't able to protect their trademark…well.. their sh!t out of luck! Fashion is an easy market to get knocked off, so sell those bags!
You're next option could be BUY THEM! Buy pre-owned Louis Vuitton Damier handbags and accessories quickly before the price increases! Now is the time to stock up on Louis Vuitton goods, especially pre-owned because they could eventually become limited edition, or maybe even obsolete! The pattern is classic and chic and goes with just about everything, and could be worn for any occasion so why not save hundreds on buying pre-owned Louie! Whether you decide to buy LV goods or sell your LV goods for cash, either way, you're capable of cash in your pocket!
Related articles