Five Awesome Handbags You May Have Overlooked
We've all gone through it. Once in our lifetime we have followed the beaten path of owning the same handbag that pretty much everyone else we know owns. Whether it's because it is the hottest commodity out, we want our friends to envy us, or just because it's an affordable designer handbag; we've pretty much all owned a handbag that almost everyone else either wanted or has. Well this time, we're taking a different path and showing off five of the most awesome handbags you may have overlooked. These bags may not have had the pleasure of being advertised numerously on billboards or may have not had their fair share of social media exposure, so we decided to share these awesome bags with you today! It's always fun to own something no one else has, be different, and even find a designer handbag that is affordable that NO ONE else you know owns!
Let's get started!
Bag #1
Louis Vuitton Articles de Voyage Pink Rider Bag
On Sale: $1095.00 via SellYourHandbag.com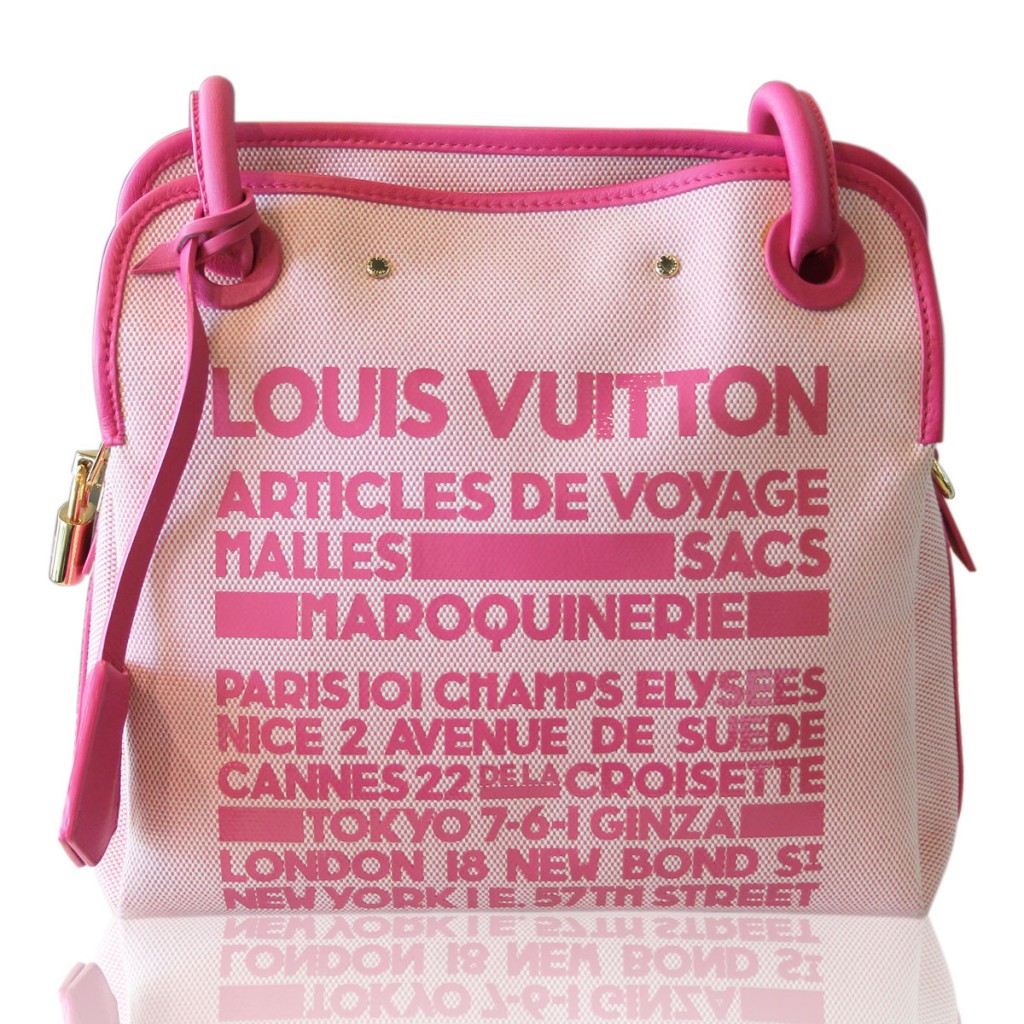 It's pink, we know, but this super feminine Louis Vuitton rider bag is actually a very versatile handbag that you probably never have even seen. The pink canvas exterior has pink text which states the very first six locations of a Louis Vuitton store, pretty neat! The golden brass hardware accents the pink perfectly. This bag has two very long soft "tube-like" shoulder straps which can be worn over the shoulder or cross body style. The bag is lightweight and offers more than enough space within the zipper compartment to keep all of your belongings safe and secure. This is a perfect travel bag, or everyday commuter bag!
Bag #2
Stella McCartney Cavendish Mini Boston Zip Bag
Price: $1795.00 via SellYourHandbag.com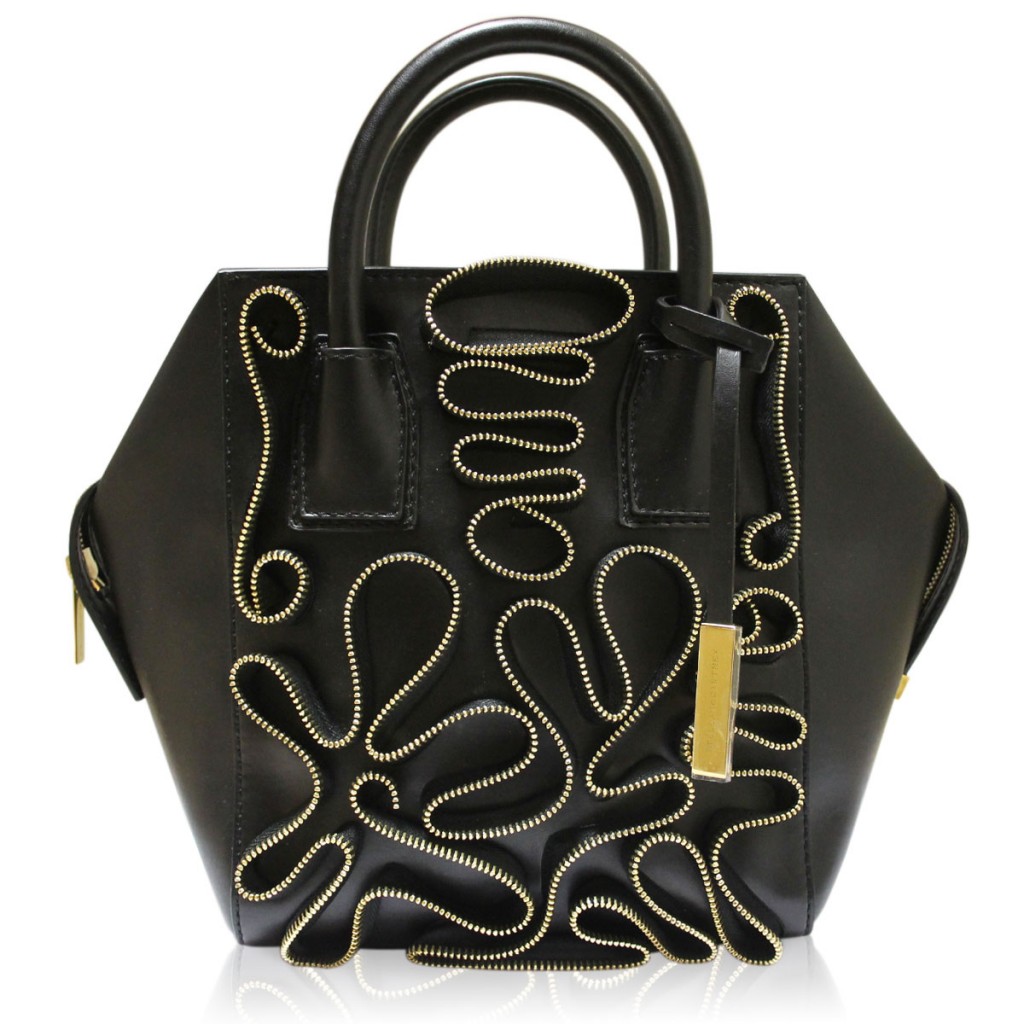 This is one of my personal favorite handbags! This super chic Stella McCartney Cavendish Boston Zip bag has a super cool zipper design on the front of the bag. The structure resembles that of a Celine, but the price is way less! The gold and black combination is fabulous and the best thing about this bag is that Stella McCartney stresses her eco-friendly culture. She does not use any fur or leathers in any of her handbags! This bag was created with the theory of a woman with a do-it-herself attitude. The design plays with function and utility and the play on zip details echoes the embroidery of the bag. This is an awesome day to night bag that most people overlook because of Stella McCartney's fame over the Falabella designs, but we definitely didn't turn our heads when we saw this beauty!
Bag# 3
Louis Vuitton Limited Edition Sequins Caramel Sunshine Express Baby Bag
On Sale: $1895.00 via SellYourHandbag.com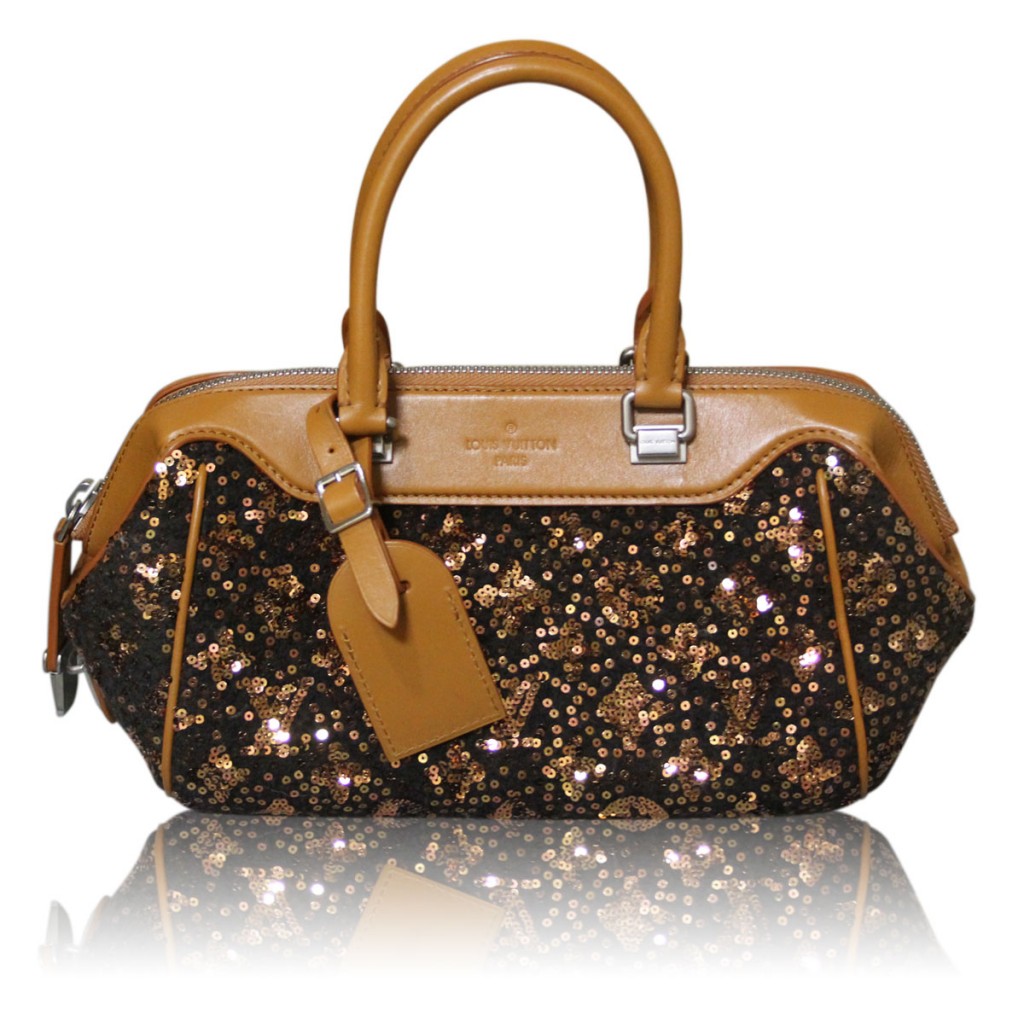 This dazzling limited edition bag is not only a dazzling sequin gem, it's a bag that is sure to gain much attention when carried. This Sunshine Baby Express purse has a cute design with attached luggage tag, silver hardware and yes, tons and tons of sequins. The color is a stunning caramel leather which reminds me of sweet candy! If you're looking for a Louis Vuitton bag like no other, this is it!
Bag # 4
Chanel Navy Lambskin No. 12 Camera Bag
Price: $2195.00 via SellYourHandbag.com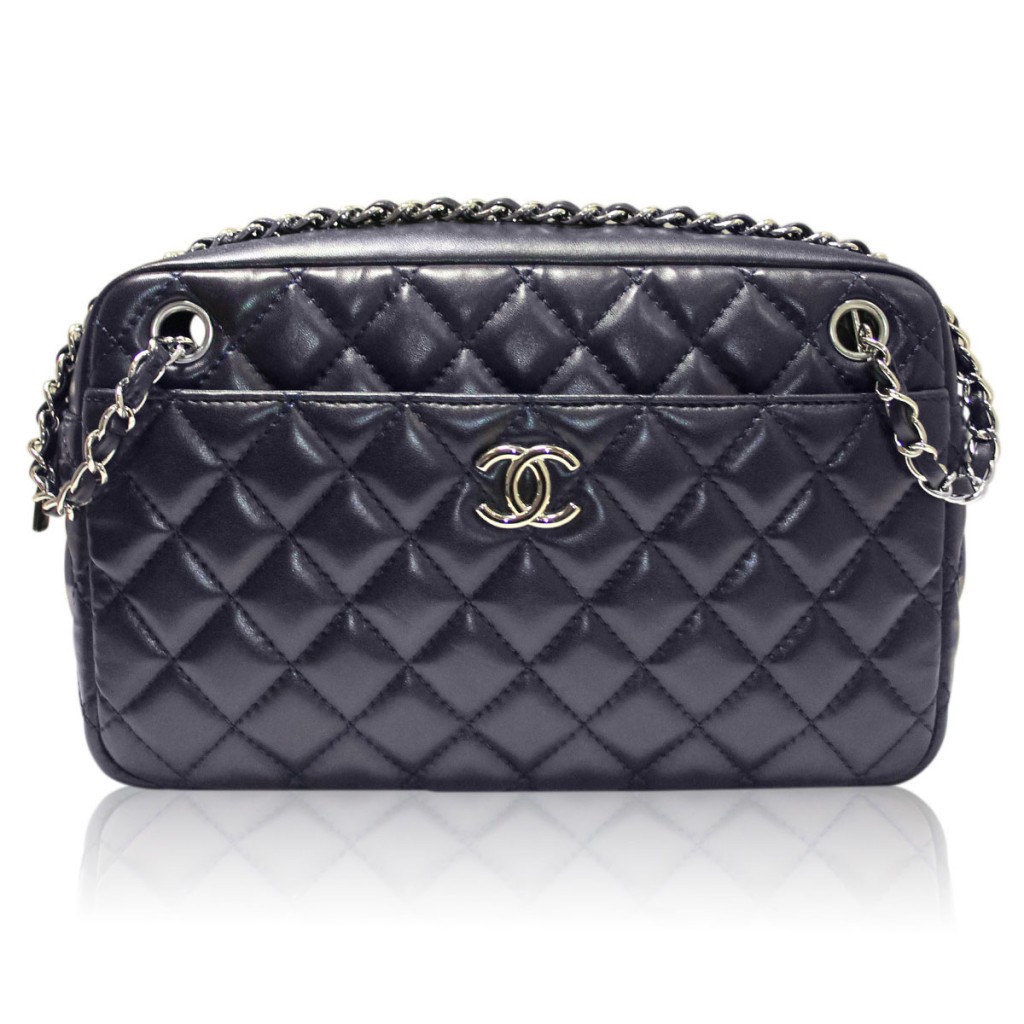 The Chanel Camera bag has been around roughly  just as long as the Chanel classic flap bag. Though the classic flap has reigned as Chanel's iconic handbag for many years, the Camera bag has been overlooked. This stunning Navy lambskin No.12 Camera bag is absolutely gorgeous and deserves a second or even third look. The beautiful quilted lambskin exterior resembles the look of the Classic Flap, but the top zipper closure allows for a much easier access to your belongings. The Camera bag has a large front and back pocket along with the deep, wide interior with zipper compartment and two smaller pockets within. Lightweight and simplistic, this design is perfect for an easy day to night transition, not to mention the Navy color resembles that of a beautiful midnight sky.
Bag # 5
Gucci 1973 Beige/Ebony Diamante Jacquard & Leather Shoulder Bag
Price: $695.00 via SellYourHandbag.com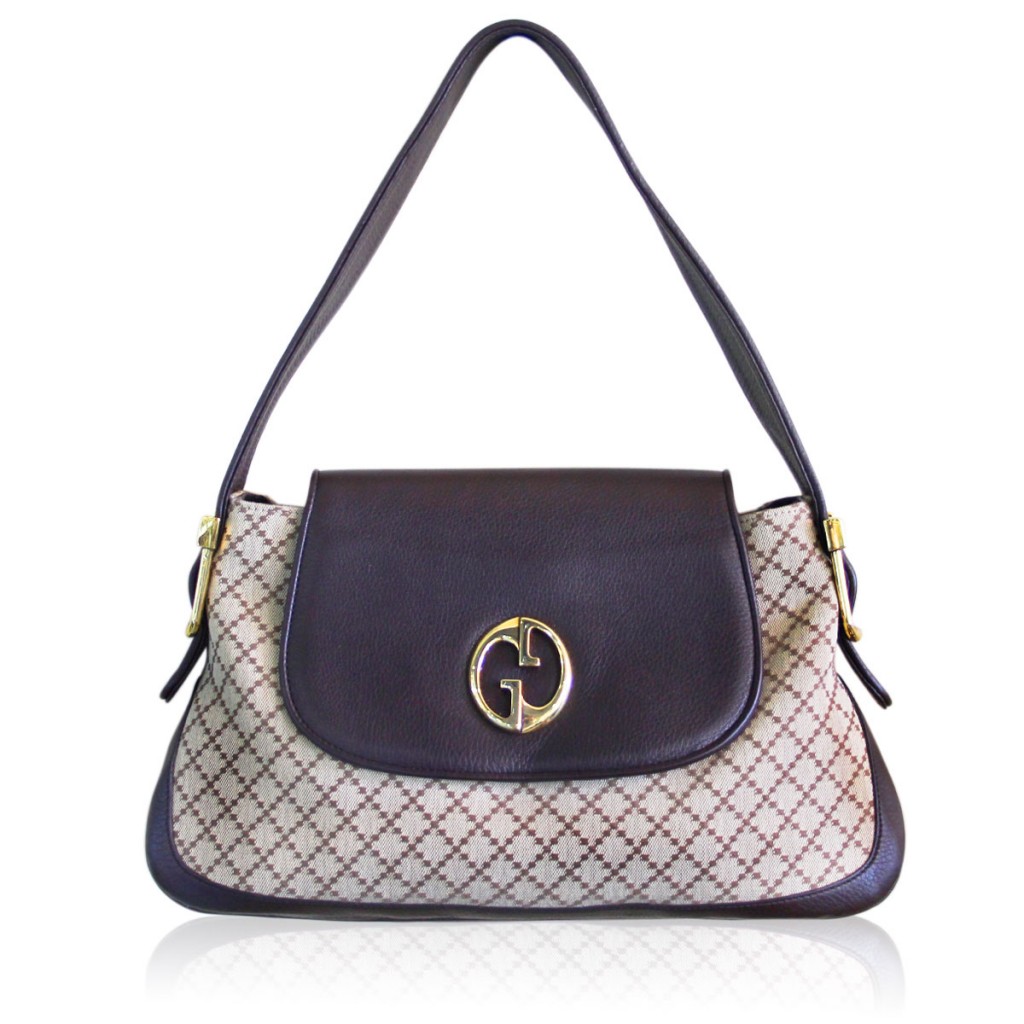 This is your everyday bag that suites anyone's needs. It has neutral colors, comfort, luxury designer style, and organization. This Gucci 1973 Diamante has a gorgeous leather and jacquard fabric blend with gold tone accents. The comfort level of this bag is beyond amazing. Though this may not look like your average Gucci bag, isn't that what we've been looking for the whole time? Something different, that not many have! The neutral colors allow this bag to be worn with any ensemble, for any season! It's a perfect Gucci bag at an affordable price that you may have overlooked.
Related articles