Fall Handbags to Match Your Fall Cocktails
When you think of the fall season, the main colors that come to mind are browns, beige, white, orange, deep reds, and plum. Add a little cinnamon, apple, pumpkin, cider, nutmeg, and cranberries to your tastebuds and you've got yourself a party! So let's just get down and dirty and show you some awesome pre-owned handbags that have those perfect fall colors paired with the perfect fall cocktails that give you the feeling of warmth, comfort, and relaxation.
This Hermes Kelly 28cm Sellier Epsom Orange handbag is by far the best handbag for Halloween! You can't go wrong with an orange handbag! The bright orange genuine leather is perfect for you to carry around at Halloween costume party you're hosting!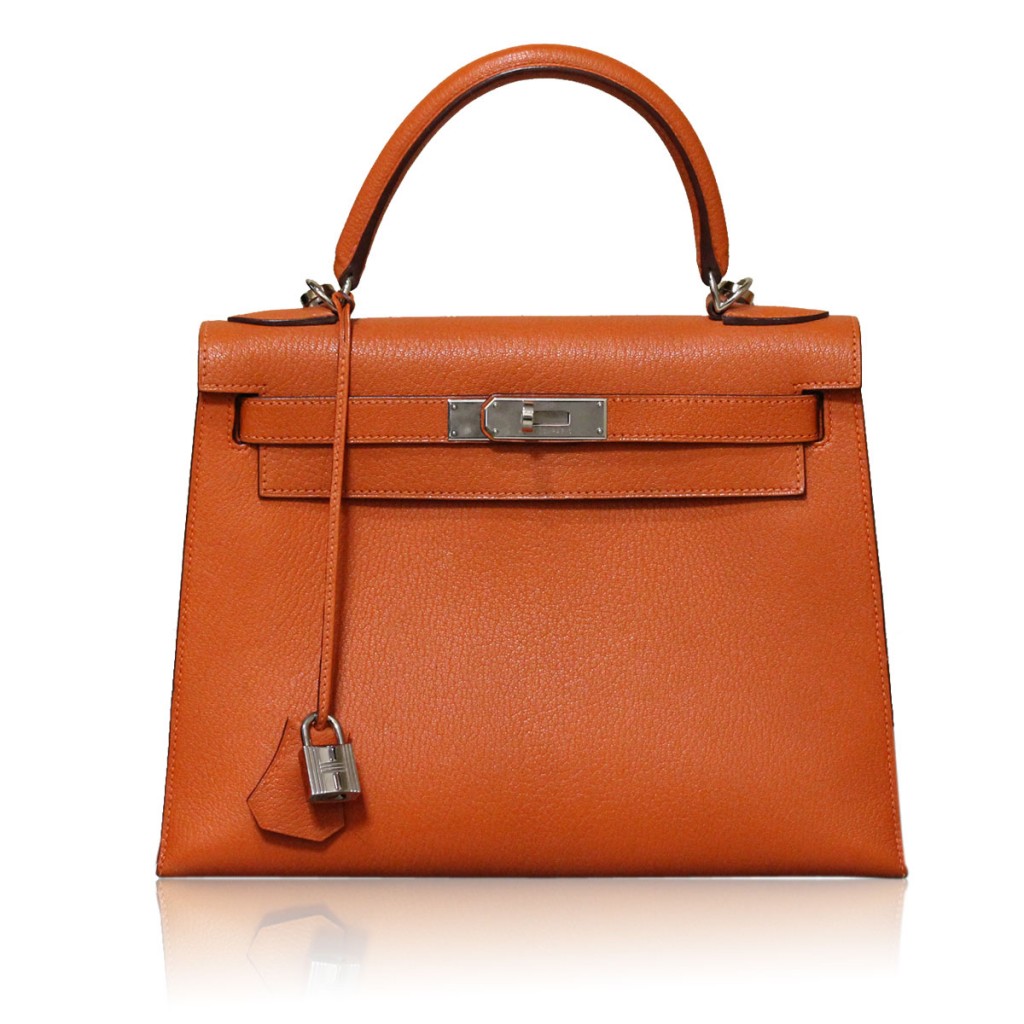 This Hermes Kelly bag has one large center compartment with two inner pockets, and one small zipper compartment. It's a wonderful sized bag to keep on your arm everyday and has a unique, yet signature Hermes double flap twist-lock closure with lock and key. You'll be the bell of the ball, or costume party, carrying this beauty on your arm! Who needs a man when you have this Hermes handbag! Keep your hands free with an additional shoulder strap, you can use this handbag as a shoulder bag, or cross body bag, and with that extra hand, you can hold this delicious cocktail that you whipped up for the party! This is an Orange Spiced Cider, super easy to create, and super yummy to drink!
To create this cocktail, heat 8oz apple cider until hot
steep 1 orange spice tea bag in the cider for 5 minutes, covered.
Uncover, add 2oz rum (Suggested: Ron Abuelo Añejo Rum) and stir.
Garnish with a cinnamon stick.
Enjoy!
_______________________________________________________________________________________________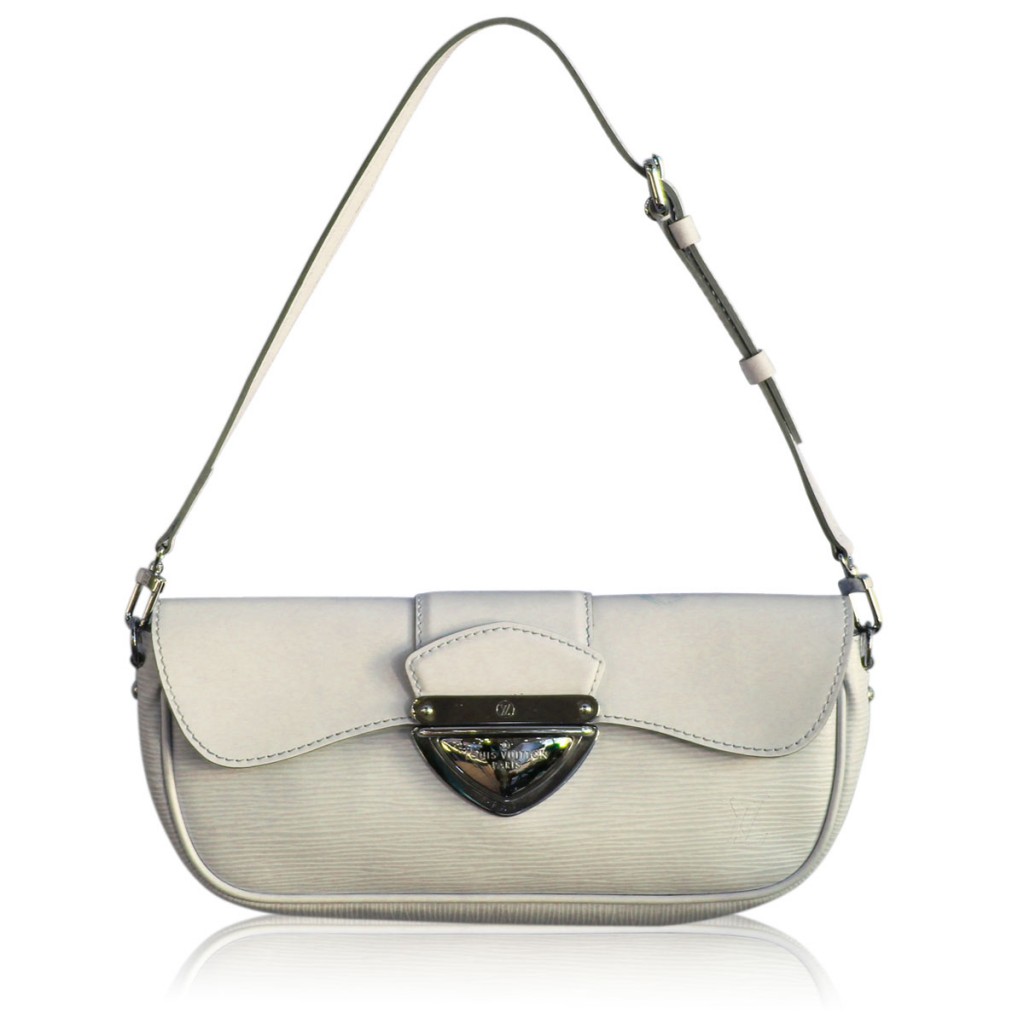 Looking for that shoulder bag that can go with just about everything in your autumn wardrobe? Then this Louis Vuitton Epi Off White Leather Montaige Clutch bag is exactly what you need! It's detailed epi leather design and silver tone hardware accents give this bag sophistication, neutralization, and organization. The off white leather resembles the early signs of winter snow, and with that being said, you'll want to cuddle up with this LV bag and a nice glass Snickerdoodle Cocktail! If you're a fan of Snickerdoodle cookies, then you'll absolutely love this smooth Snickerdoodle drink!
To create:
Garnish a glass rim with cinnamon and sugar.
Pour 1½oz hazelnut rum, ½oz of Disaronno and 1½oz whole milk or heavy cream into a shaker.
Shake.
Pour into glass over ice.
Add a dollop of whip cream to the top.
Sprinkle cinnamon atop the dollop and add a cinnamon stick.
Enjoy!
_______________________________________________________________________________________________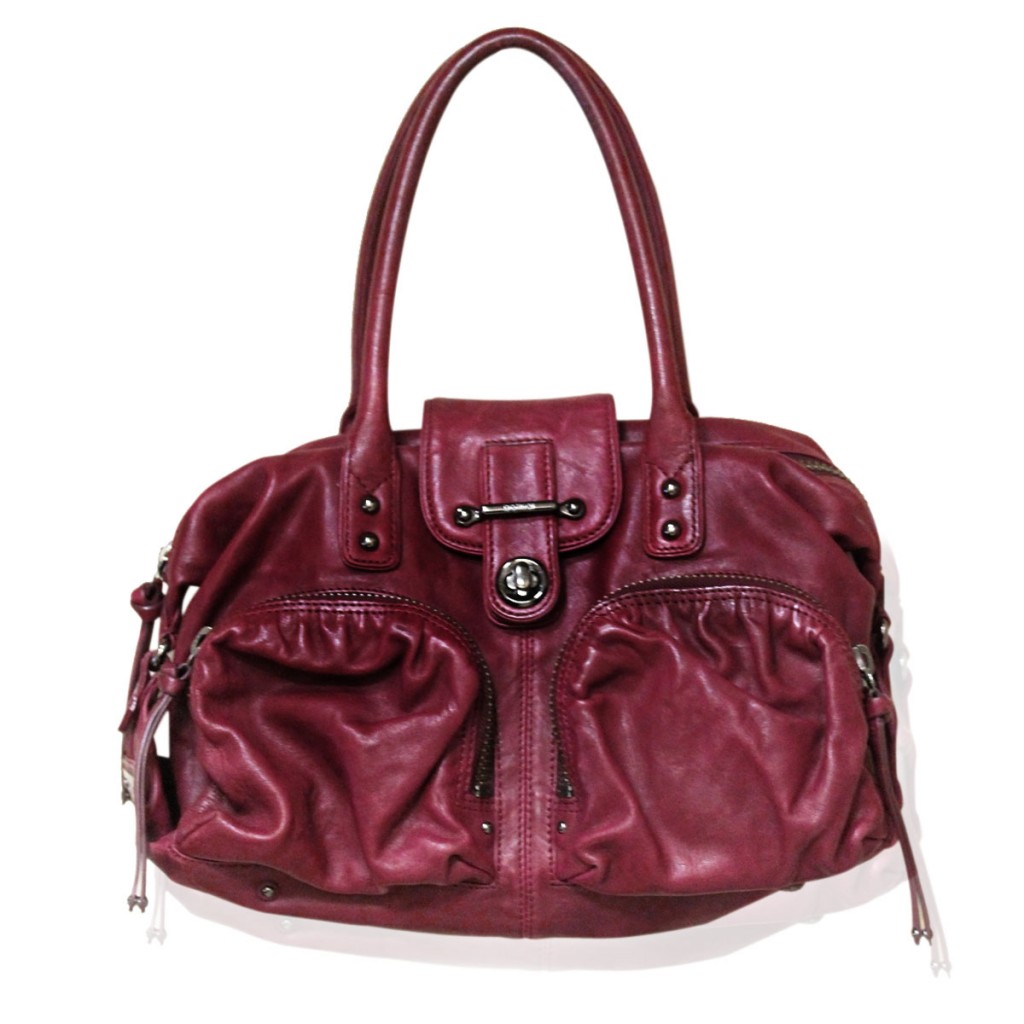 Merlot can be just as delicious a color, as it is a wine. This Botkier Bianca Merlot Leather Handbag is a wonderful choice for your Thanksgiving party! It's deep red leather exterior is in excellent condition, and with two exterior pockets, and plenty of interior space, you have yourself a well rounded handbag for everyday use! Speaking of well rounded, this bitter yet sweet Cardamaro Concord Cocktail is the best match for your new Botkier handbag! You'll be picture perfect holding your handbag and drink in hand!
To create this Cardamaro Concord Cocktail:
Puree
1 1/2 cups
of Concord grapes on medium heat until only small pieces of skin remain.
Strain through a fine mesh sieve, pressing and stirring the solids to extract as much liquid as possible.
Discard the solids, stir
1/4 teaspoon l
emon juice into the the resulting liquid, and refrigerate if not using immediately.
Fill a cocktail shaker with ice.
*Combine 1 cup of water with 1 cup sugar in a small saucepan. Heat over medium heat, stirring occasionally until sugar is dissolved. Cool before using
Shake until well chilled, about 20 seconds.
Strain into an ice-filled old fashioned glass.
Enjoy!
_______________________________________________________________________________________________
Related articles