Best Designer Wallets To Hold Your CASH
The holidays have come and gone, and you're left with more cash and more gift cards than your wallet can hold! It's time to upgrade into that designer wallet that will keep you organized and stress free as you shop your money away! We have the best wallets for those fashionistas, the organizer addict, the credit card hoarder, and the coin collector! Any style, any size,  and luxury designer, not to mention that all of these wallets are way less than retail because they are gently used pre-owned authentic wallets. Pick out your favorite and buy it now!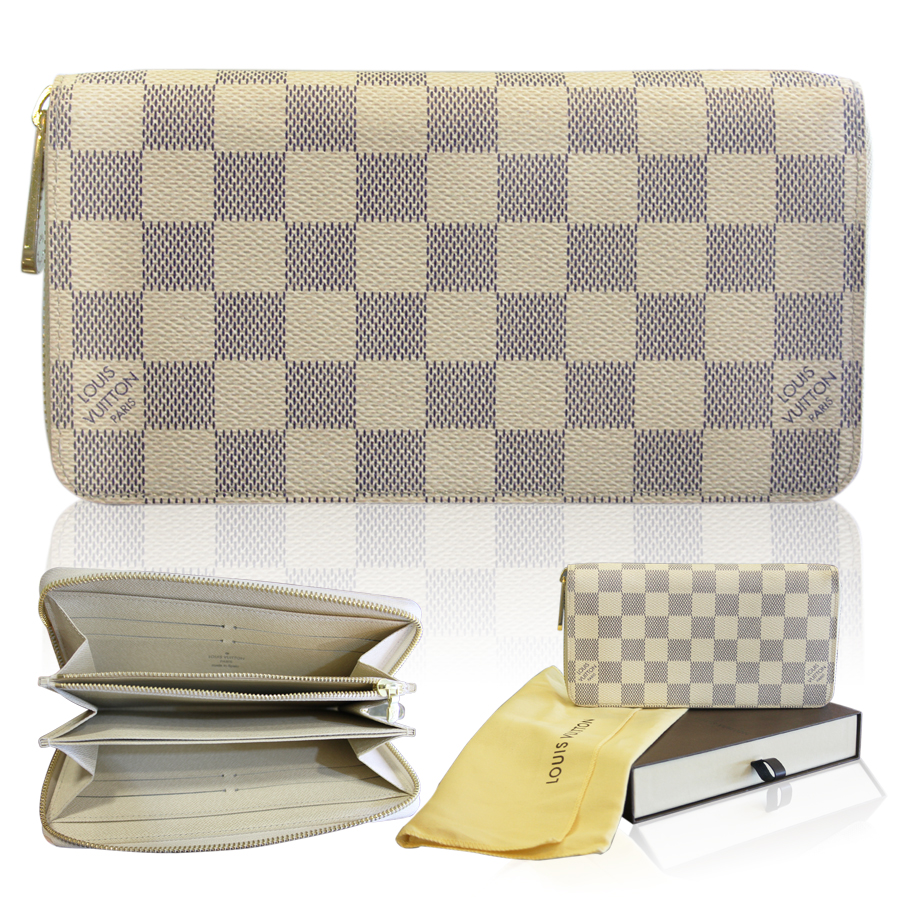 This is a perfect wallet for the organizer nutcase, and we mean that in the nicest way! This pre-owned Louis Vuitton Damier Azur Zippy Wallet has everything you need to keep your bills, coins, credit cards, and gift cards separated from each other. With 4 credit card holders on each side of the wallet, you can keep your gift cards to your favorite stores separate from your credit cards and license. There is a center zipper compartment for all of your loose change, and an additional center pocket for your photos of your loved ones. Behind the credit card holders on each side of the wallet you will find 2 total dollar bill holders that will allow you to separate your small bills to your higher bills. This gently used wallet has no imperfections within the interior of the wallet. With a large zip around zipper, this wallet slips nicely into your handbag, taking up little room. This wallet comes with a Louis Vuitton box, dust bag, and an Italian receipt. For more information on this wallet, or to purchase, click on the image to be redirected to the website.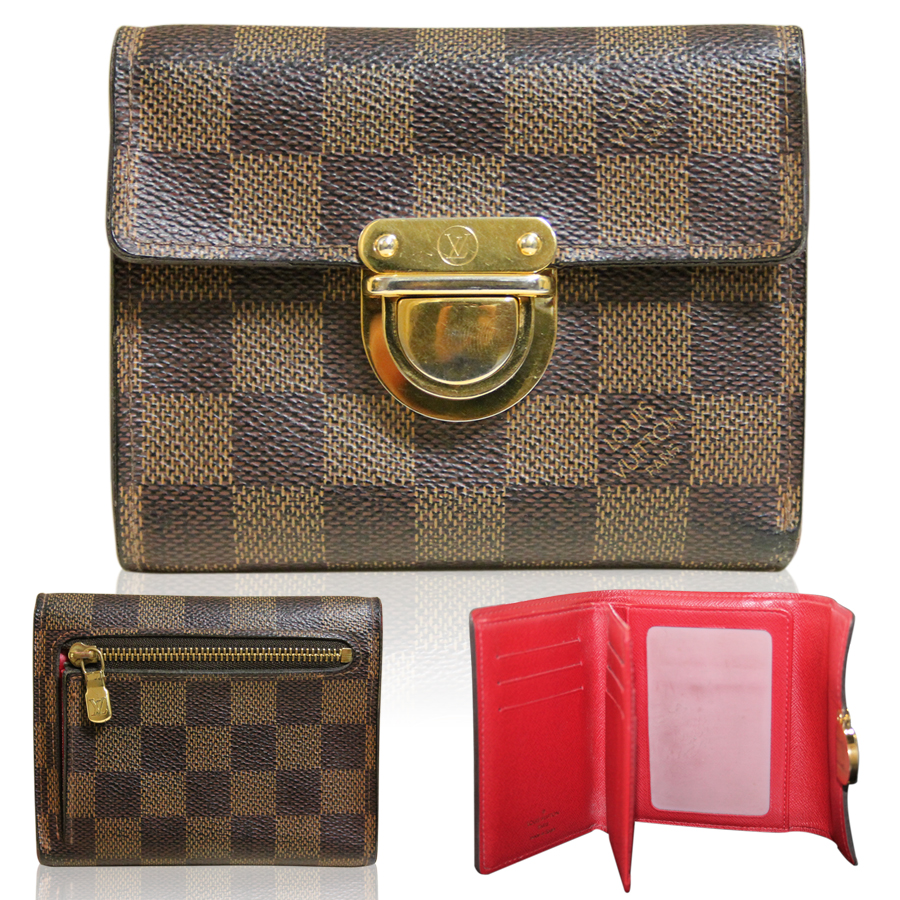 For those who don't prefer the zip around, larger wallets and prefer something a bit more petite and simple, this wallet is just for you! This Louis Vuitton Koala Damier Tri-Fold Wallet has a gold tone buckle that opens up to a red canvas lining interior. There are 9 credit card/gift card holders and a frosted window for your license. There is also one dollar bill compartment. The back of this wallet contains a zipper for your loose chain. It's a very simple wallet that can store exactly what you need on a daily basis. This wallet folds in thirds and fits nicely inside of your handbag with plenty of room to spare. For more information about this authentic gently used wallet, click on the image above to be redirected to the link.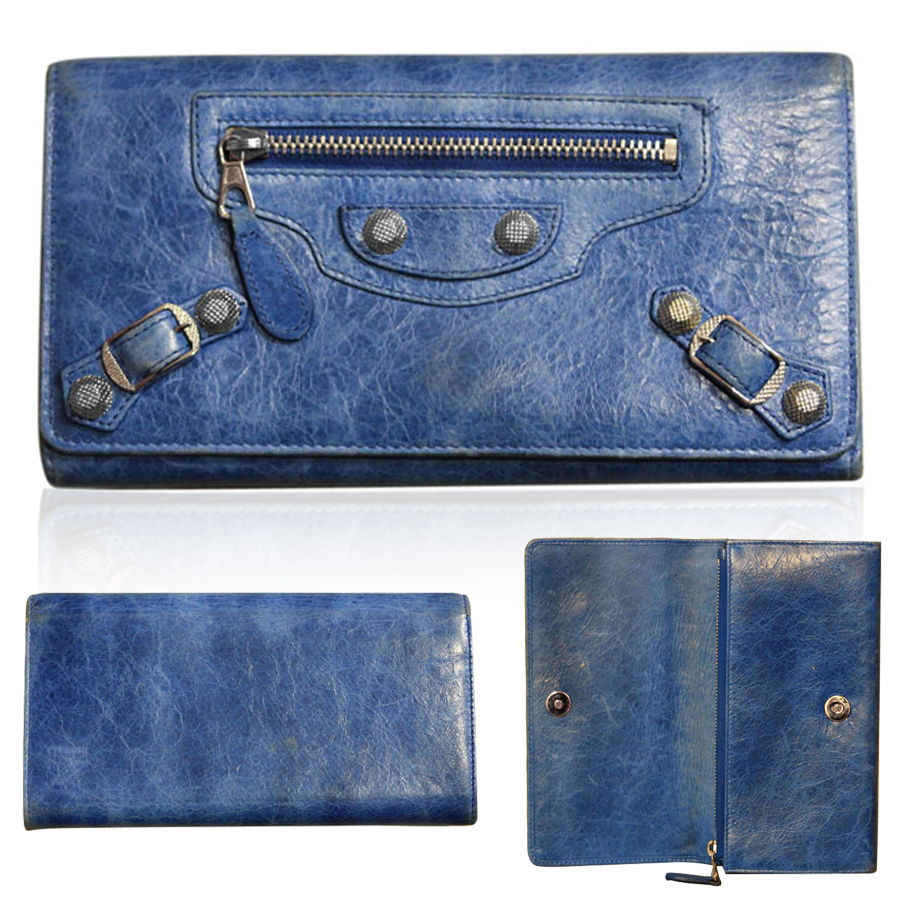 This wallet has the edge, vibrant color, and slim look that you've been wanting. This Balenciaga Blue Leather Studded Long Wallet is gently used, authentic, pre-owned and way less than retail! This awesome wallet has one small front zipper compartment for your loose chain and opens with the front flap snap to an additional zipper compartment, 4 dollar bill compartments and 8 credit card holders. This slimming wallet can also be held as a clutch for a night out on the town. It's distressed blue leather exterior and silver tone hardware make this wallet a fierce commodity to have! For more information or to purchase this wallet, click on the picture.