A Louis Vuitton bag is not only a gift to your wardrobe, but can be a gift for your legacies too – Louis Vuitton is made to last generations. With proper care and cleaning, your Louis Vuitton bag will still be a beautiful luxury handbag for your daughter and even granddaughter. Luckily, Louis Vuitton handbags are made to last, and the monogram canvas and Damier collections in particular are easy to care for – here's how to clean Louis Vuitton monogram canvas and Damier canvas.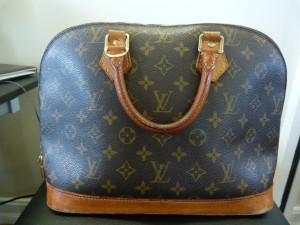 Cleaning Louis Vuitton Leather – Monogram or Damier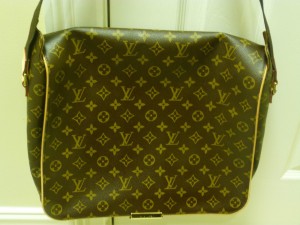 Understand the materials. Both of these collections are coated canvas trimmed with leather. The coated canvas is easily spot cleaned with a damp cloth (not wet!). Never use chemicals or cleaners as they can discolor or even bleach your beloved Louis. Even Damier Azur's pale canvas is typically clean as new with the moist cloth treatment.
The Leather: Vachetta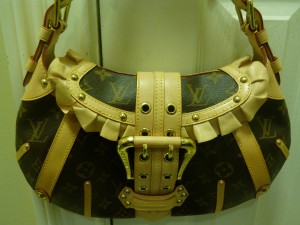 The trim has different rules. Monogram Louis and Damier Azur are trimmed with creamy vachetta leather. When brand new, vachetta leather is a pale ivory that will burnish with time, exposure to light and air, and contact with your skin's natural oils. The more you use your LV, the more beautifully patina the leather will cdevelop. Vachetta leather should only be wiped with a dust cloth – never cleaner or water. It's not waterproof, so wetting it (or bringing it out in a rain storm) will result in water spots. Additionally, hand lotion and other cosmetics can stain the leather too dark, creating uneven splotchiness. Any part of the vachetta leather that's regularly held (ie the handles on your Speedy) will age and burnish more quickly than the trim, which is normal.
The Leather: Damier Ebene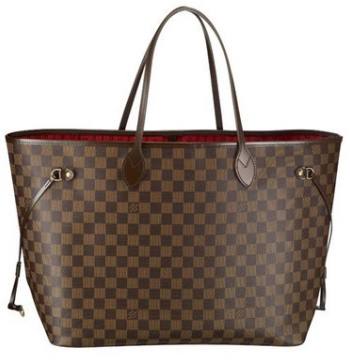 The classic brown Damier Ebene line is trimmed with a deep espresso leather, which starts brown and stays brown. This leather is more easily cared for, but is still prone to some of the same issues as vachetta, like drying. If you don't wear your Louis Vuitton purse regularly, the leather can become dried out and should be conditioned with leather re-conditioner. You can purchase a leather conditioner or, more simply, wear your Louis Vuitton more often. If you wear through your leather trim, or tear the canvas, the best recourse is bringing your bag to Louis Vuitton. They can send your bag in for repairs and give you the full confidence that your bag is in good hands (and that it will come back.)
Cleaning the Inside of a Louis Vuitton
If  the inside of your bag becomes soiled, you can turn it inside out and wipe with a damp cloth. We wouldn't recommend using any cleaning products, and prevention is really the best solution. Don't carry ink pens loose in your bag (or preferably at all) and keep your lunch separate from your Louis to avoid inside soiling all together.
Related articles